The procedure to start a restaurant in Abu Dhabi is similar to starting a restaurant in any other place. You need to get an operating license, apply for business registration, and register your establishment with the local authorities.
In this article, we will discuss all the steps needed to start a restaurant in Abu Dhabi. Besides, we will explain in detail how long this process can take and what documents you will be required to get started.
1. How to start your restaurant business?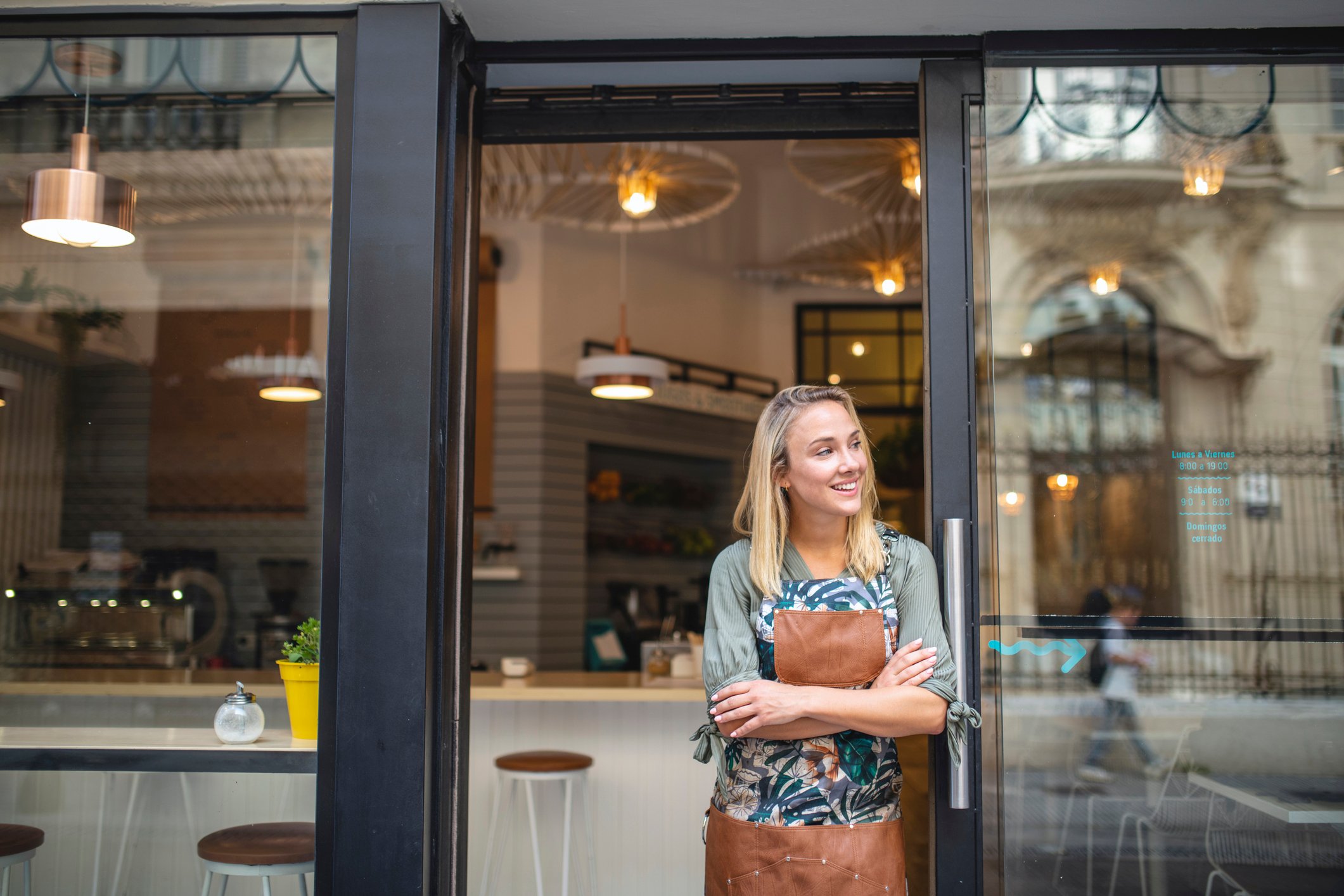 Because of the UAE's flourishing economy and policies that benefit new investment, many people within the food industry are wondering how to start a restaurant in Abu Dhabi. The answer to this question can vary depending on what type of restaurant you want to start.
When you are thinking of starting a casual dining restaurant, you should make sure that locals accept your concept. Besides, you should have a clear idea about your target audience and the cost of opening a restaurant in Abu Dhabi.

1.1 Tips to start a restaurant
The first step is to define its concept and contemplate the cost of opening a restaurant in Abu Dhabi. You must know whether you want to operate a quick service, mid-range, or upscale restaurant. This factor influences many other features, such as furniture, personnel, and ambiance.
Once you have made this election, you need to think about the type of food you will serve. For example, homemade food, specialty cuisine, or some other kind. This depends on the creation of your menu and the selection of the cooks or chefs you will hire.
1.1.1 Choose the best location
When you start a restaurant in Abu Dhabi, location is vital for customers to know you and visit you frequently. Although rent is an essential factor, you should not let yourself be carried away by that alone. In general, hidden areas or locations on streets with little traffic tend to have the lowest rents, but this affects both visits and profits for your business.
1.1.2 Decoration
The appearance of your new restaurant is decisive to attract customers and make them feel comfortable during their stay. The furniture (tables, chairs, etc.) and decorative objects of your business must be related to its concept.
Whether it is a mid-range or a fancy restaurant, you can have a blackboard at the entrance with the day's specials or the month's specials. Besides, you can put the menu on the blackboard so that customers know what kind of food you serve.
1.1.3 Equip your business
To start a restaurant in Abu Dhabi, you must consider a series of utensils and tools necessary for its operation. Here is a general list of what you should think when starting your business.
Kitchen
Ovens
Refrigerators
Dishwashers
Glasses
Salt and pepper shakers
Uniforms for the cooks and waiters
All these items are included in the cost of opening a restaurant in Abu Dhabi. However, it can vary depending on the type of business you want.
1.1.4 Create your menu
The menu design is another decisive factor for the success of your restaurant. Take into account that the preparation of your dishes must be well detailed and planned to not waste time. In addition to this, the ingredients must be easy to obtain to avoid complications and increased costs.
Likewise, a good idea you should follow is to divide the menu by times or specialties. For example, appetizers, salads, soups, meats, poultry, desserts, and beverages. The descriptions of each dish should be short and straightforward because many clients dislike seeing an overcrowded menu.
1.1.5 Choose your staff well
Before hiring your staff, define well what activities you will perform. Based on the size and schedule of your restaurant, determine how many employees you will need and set up their shifts.
1.1.6 Make a business plan
A business plan is a document that you should use to outline your business and the steps you will take to make it successful. It includes information about the company, product, market, competition, and revenue.
You must create a business plan before starting your project. You will be able to ensure that your project is well-focused and has a good chance of success.
1.1.7 Study your customers
The restaurant industry is constantly changing. As a result, businesses need to adapt to the changes in their customers.
By studying your customers before opening your restaurant, you can make sure that you are giving them what they want and can better cater to their needs. You should be able to recognize what types of food they like and what ingredients they will be willing to try.
It will also help if you know how much money you should spend on marketing and advertising so that people are aware of your new restaurant when it opens. Hence, you need to add the marketing plan to the cost of opening a restaurant in Abu Dhabi.

2. What are the steps for starting your restaurant in Abu Dhabi?
In this section, you will find information on the steps to start a restaurant in Abu Dhabi.
2.1 Choose a company name
The company name of your restaurant in Abu Dhabi should be easily remembered. The name should also be able to attract customers and make them want to visit the place. Besides, it needs to have a strong brand identity that the company can use to market its products and services.
The law in Abu Dhabi requires that two restaurants cannot have the same name. In addition to this, if you plan to put your name on the business, you must put your full name. Initials are not allowed.
2.2 Pick a good location
As a new business owner, you will have to ensure that your restaurant has a good location. You should consider many aspects when you are looking for a good spot for your restaurant—for example, traffic flow, foot traffic, parking availability, and proximity to other restaurants.
Besides, it would be best to consider the cost of the rent. One of the best locations is near shopping malls. Another consideration is the benefits of starting your restaurant in one of the Free Zones.
If you start your business in one of these zones, you will be exempt from taxes, and you will not need a shareholder who must be a UAE citizen. Not having taxes will help you reduce the cost of opening a restaurant in Abu Dhabi.
2.3 Obtain your trade license
The UAE's trade license is a legal document that allows a business to operate. Restaurants need to have this document because it helps them to operate legally.
This trade license is issued by the Department of Economic Development and the Department of Tourism and Commerce Marketing. In the same way, all restaurants must also have a food license in Abu Dhabi, issued by the Food & Safety Department.
2.4 Complete the visa process
The visa process to start a restaurant in Abu Dhabi is not difficult. You will need to apply for a business visa and a residence visa. If you are a single investor, you need to establish that you have enough funds to support yourself and your family.
Besides, you need to show your knowledge of the local language and culture. Likewise, if you are a company, you will need to provide evidence of your financial worth in the region.
2.5 Open a bank account for your restaurant in Abu Dhabi
To open a bank account and increase the profit margin in the restaurant business in Abu Dhabi, you need to go through the following steps:
Fill out the application form and submit it with all required documents (utility bill, your CV, personal bank statements, and a business plan).
Wait for approval of your application and appoint a contact person in the bank.
Collect all relevant documents from your company (including your food license).
Wait for approval of your application by the bank before starting any transactions with them or any other financial institution in Abu Dhabi.
3. How much does the setup process cost for a restaurant in Abu Dhabi?
This includes many factors such as location, size of the building, number of staff, equipment, and more.
The average price for an entry-level restaurant is around AED 20,000. However, other factors can increase the cost of opening a restaurant in Abu Dhabi. You will need to consider the costs associated with obtaining your license and permits and your operational costs.
4. What are some popular restaurant types in Abu Dhabi?
Restaurants in Abu Dhabi have a wide range of cuisines and types. Here are some popular restaurants in the city and ideas to start a restaurant:
4.1 Lebanese
Lebanese restaurants are a popular destination in the Middle Eastern country. They serve food that is rich in flavor and spices. This type of restaurant has been rising in Abu Dhabi, with many of them coming up recently.
These restaurants are not only popular for their food but also for their warm hospitality and stunning ambiance. Lebanese restaurants have become a part of the city's cultural identity. If you decide to start a restaurant of this type, you need a food license in Abu Dhabi.
4.2 French
French cooking is one of the most popular cuisines in the world. It offers a variety of dishes that are flavorful, exotic, and can be enjoyed by people from all walks of life.
A few French restaurants in Abu Dhabi offer authentic French food and drinks. These restaurants are great for those who want to enjoy a taste of France without traveling all the way there.
4.3 Italian
Italian restaurants offer a variety of dishes from pasta to pizza and from meatballs to risotto. These restaurants in Abu Dhabi are not just for tourists. They are also for locals who want to enjoy authentic dishes and experience the culture of Italy. Their cuisine is known for its simplicity, so it is so easy to serve these plates in restaurants.
4.4 Indian
Indian restaurants in Abu Dhabi are becoming more and more popular, especially with the rise of Indian food culture. The Indian restaurants offer a wide variety of cuisines from India. Likewise, they provide a different experience for each diner and can cater to their needs.
The dishes are cooked in front of them, and the restaurant is decorated with Indian colors and symbols. The most popular dishes from these restaurants include traditional dishes like chicken tikka masala, butter chicken, and biryani.
4.5 Chinese
Chinese restaurants in Abu Dhabi have been a popular choice for many people. There is no need to worry about what you should eat because Chinese cooking has something for everyone.
They give excellent service and provide quality food at affordable prices that anyone can afford. Besides, the cost of opening a restaurant in Abu Dhabi for this type of business is not very high.
5. What are the benefits of starting a restaurant in Abu Dhabi?
The restaurant and hospitality industry is a booming market in Abu Dhabi. Therefore, with the city's growing population, restaurants have more opportunities to thrive.
Note that there are a lot of benefits that come with opening a restaurant in Abu Dhabi. For example, the city offers generous tax breaks and incentives for people who want to extend their businesses. As we said before, low taxes can help to reduce the overall costs.
Likewise, many government agencies offer support and guidance in starting your own business. There is also an abundance of qualified workers available in the region and abundant capital, which can help the profit margin of the restaurant business in Abu Dhabi flourish.
6. How can we help you open a restaurant in the UAE?
Connect Middle East is your ideal partner when you intend to set up a business in the UAE. Our job is to help investors achieve a complete, trouble-free company formation process. Nonetheless, we do not stop there. With us, you can find a variety of business-related services backed up by our more than 20 years of expertise in the local market.
Contact us, explain your needs to us, and let us take care of the rest. Whether you are looking for a business license, a UAE visa, or the best consultancy services, we offer you the best connections.

Would you like to know more about opening a restaurant in one of the seven emirates? We have everything you need, let us answer all your questions. If you would like to contact us through one of our experts, call us at +971 43 316 688 or email us at contact@c-uae.com.