The UAE market is growing quickly. For this reason, a company formation in the UAE can be complicated, but with the numerous benefits that the UAE market has to offer, over 10,000 companies are registered each year.
In this article, you will learn everything about why you should set up a business in the UAE. Let us observe:
1. Up-and-coming business setup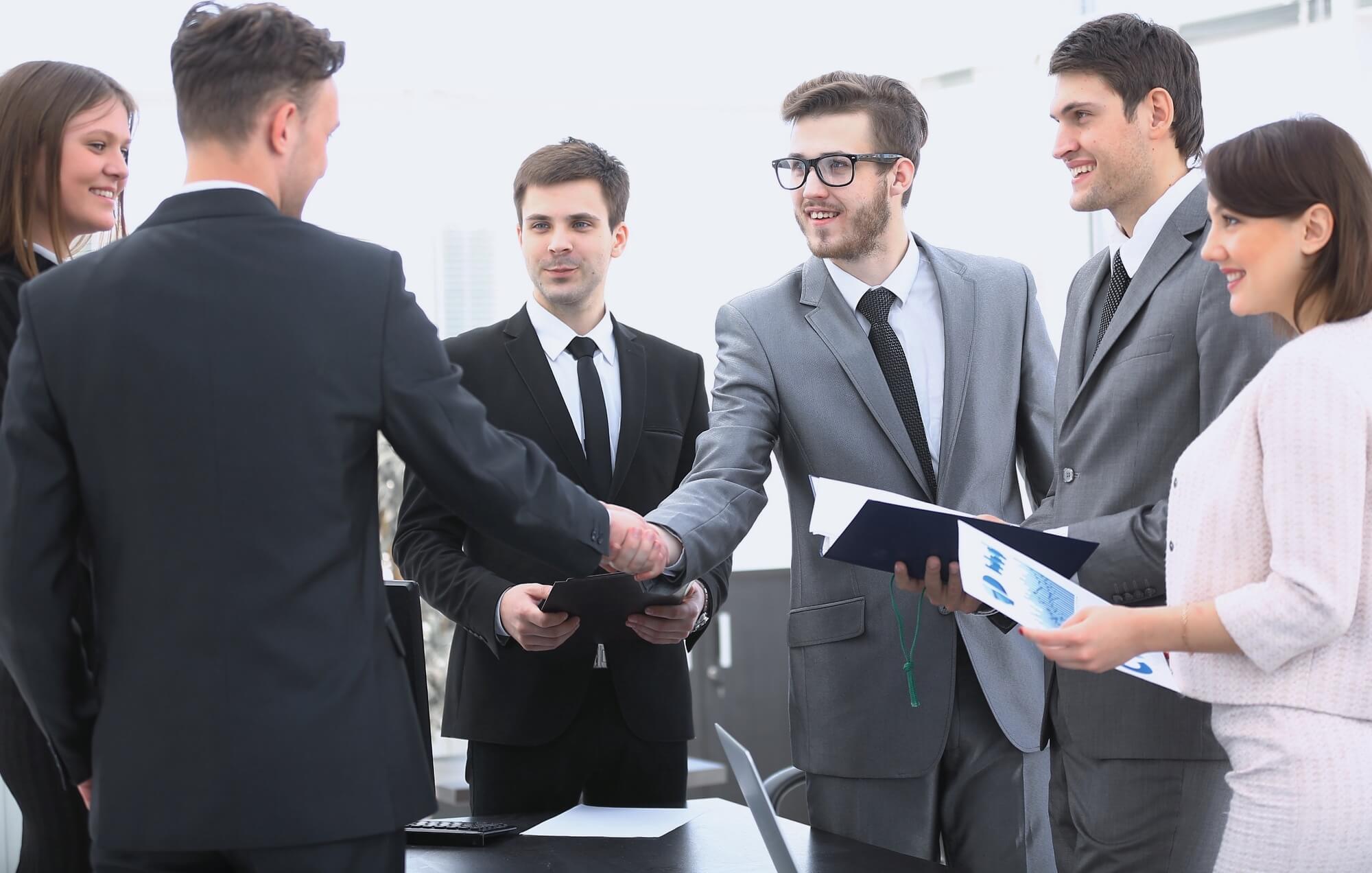 Check out the following up-and-coming business setup in the UAE:
1.1. Financial services
Because the UAE has a striving economy, managing it is also necessary; thus, the growth of financial services in the UAE is obvious. In addition, the UAE is home to a large number of business houses, and its financial aspect of it has also been a factor in the expansion of its financial sectors.
1.2. Retail sector
The development of the retail sector is primarily due to two factors:
1) The thriving tourism industry
2) The commercialization of the retail industry.
Both of these factors have significantly influenced the retail sector's evolution. A portion of the credit must also go to the technological boost provided by APPS and media visibility.

1.3. Communication and entertainment technology
There has been a significant advancement in entertainment technology, such as video games, mobile apps, consoles, and so on. According to a news report, the UAE's entertainment technological market is growing three times faster than its global competitors and has the potential to triple by 2022.
Another technological factor is the communication sector; however, both the traditional and technological communication sectors are making rapid progress in comparison to the global market.
1.4. Infrastructure and interior designing
The infrastructure industry plays a significant role. It is also creating business avenues for the interior design industries in the UAE, with several projects in hand and goals.
2. Successful business ideas in Dubai
Many people around the world and ex-pats are now successful entrepreneurs as a result of doing business in the UAE. The investor-friendly regime has made Dubai, Abu Dubai, and other emirates in the country fertile for business growth and development. As a result, Dubai has become one of the top business destinations in the world, with many foreigners establishing businesses in the city-state.
With a concentrated and concerted effort, one can reap unrivaled benefits. At the same time, it is beneficial to be aware of the top ten successful business ideas in Dubai. As a result, you can select the one that best suits your business acumen and proceed with company formation in Dubai.
So, what is the best type of business to start in Dubai? What are some of Dubai's most profitable businesses? Hence, if you want to start a business in Dubai, here are some successful business ideas for you to consider.
2.1. The construction industry
Dubai's growth is being fueled by the construction of infrastructure, skyscrapers, and industrial units, among other things. You could consider working in the construction industry. If you have enough experience and expertise in the field, starting a business in the construction sector in Dubai offers excellent growth prospects.
Construction material firms, on the other hand, have a lot of potential and are among the best businesses to start in Dubai.
2.2. Solutions for e-commerce
Firstly, the e-commerce setup. Nowadays, e-commerce services are the most successful business ideas in Dubai. Unlike most other business fields, establishing an e-commerce business in Dubai does not necessitate a large investment. E-commerce solutions are experiencing rapid growth, particularly following the COVID-19 pandemic.
2.3. Tourism and travel
Dubai is a really attractive city. Tourism, business, trade, and other similar activities generate revenue for the emirate that lacks petroleum reserves. Several new attractions are being added regularly to increase tourist footfall.
As a result, if you want, you should try your hand in the travel and tourism industry.
2.4. Real estate agency
The arrival of numerous immigrants, both with and without families, creates a new business opportunity: real estate. You must consider setting up a firm in Dubai that provides real estate services in the commercial, residential, and industrial sectors.
2.5. Sector of health
Dubai offers numerous opportunities for healthcare businesses. Obtain the necessary approvals and proceed with your business plans to start a healthcare business. Please contact us if you require assistance with company formation procedures or advice on any related issues.
2.6. Handyman service
Maintenance, repair, and replacement of items would necessitate the use of technicians, electricians, plumbers, and other technical professionals by individuals, businesses, and organizations. What they need is someone who can complete the task without supervision or interference.
So, your business can thrive if you hire a responsible handyman who is qualified, experienced, capable, and dependable.
2.7. Consultation service
Those with qualifications and extensive experience in a particular field can establish a consultancy business. Before establishing the company and beginning business operations, ensure that you have obtained all necessary approvals. For this reason, contact us right away for more information on various consultancy businesses in Dubai and the requirements for the same.
2.8. Beauty salon
Are you a licensed beautician? Or you have experience in the field. Then start your beauty salon. The company can be started with a small investment. It could be expanded later on as you grow. In addition, in this article, you can learn how to open a beauty salon in a Free Zone.
2.9. The restaurant industry
One of the most basic needs is food. A restaurant that serves high-quality food will thrive in Dubai. Because the emirate has a large number of ex-pats who live alone, the restaurant business in Dubai has a high chance of success.
2.10. Services for cleaning
A cleaning company can be easily established in Dubai. Residential, commercial, or industrial cleaning services are all possibilities. Examine the infrastructure, investment, and labor needs. Choose the one that is best for you. Heavy equipment, a large workforce, and a solid infrastructure may be required for an industrial cleaning business.
2.11. IT company
As a result of Dubai's favorable location for website development and other similar services, the information technology sector is thriving. Following the pandemic, remote working has become a requirement for workers in all industries. As people return to their places of employment, their reliance on all-encompassing technology grows, aided by the UAE Government's efforts to advance this area.
Dubai Techno Park is a dedicated free zone established to target technology-based industries and expand national and international markets.
2.12. Services for security
Lastly, the UAE is a land of rich properties and luxurious goods that necessitate special care and security. Businesses pay for extra security to ensure the safety of their operations. This service is not only available to large corporations; many citizens prefer personal property protection, and hotel chains require it as well.
This is a fantastic time to take advantage of market opportunities.
3. Considerations about Free Zones
The UAE ranks sixteenth globally in the World Bank's Ease of Doing Business 2020 report, making it an ideal business location for a variety of reasons; this includes being the most affordable Free Zone in the UAE. Many foreign and domestic investors are drawn to its strategic location and 0% tax policy.
Hence, no matter if you want to expand your business or start a new one, the UAE offers a diverse business environment. Apart from the appealing benefits provided by the emirates, another reason why the UAE is becoming an international business hub is the "Free Zones".
3.1. What exactly is a Free Zone?
In the UAE, Free Zones are special economic zones where businesses can be established at preferential tax and customs rates. Each Free Trade Zone is defined by a geographic area within the relevant emirate. Furthermore, each accessible location is governed by laws and jurisdiction.
3.2. The benefits of establishing your business in a free zone
Before choosing a Free Zone, business owners must understand what Free Zones can provide. Numerous advantages compel expatriates to obtain the cheapest Free Zone license in UAE 2022. Here are the top five advantages of establishing a business in a Free Zone:
Foreign ownership is 100 percent.
Exemptions from corporate and personal taxes
The company formation process is simple.
Duty-free imports and exports
The government's assistance.
4. The cheapest Free Zones in the UAE for starting a business
When deciding on the most inexpensive loose quarter in UAE 2022, it is critical to examine the data on which they are primarily based and their benefits. Here are the top four free zones, which are relatively inexpensive and provide similar economic benefits to other free zones. These are the following:
4.1. Ajman Media City (AMC)
Ajman Media City provides a quick and easy company formation process. Plus, Ajman Media City is a brand new investment destination in the United Arab Emirates. This free zone attracts businesses from all over the world by providing simple and low-cost services. AMC encompasses a wide range of media and entertainment-related activities.
It also provides Flexi-desks and small sharing offices. Hence, this region is ideal for small and medium-sized business owners to establish their operations. AMC is known as one of the most affordable free zones in the UAE, with changed licenses starting at AED 8500.
4.2. Free Zone Sharjah Media City
SHAMS, the UAE's fastest-growing media-free zone, is home to some of the largest shops and businesses. For aspiring entrepreneurs, Sharjah fosters a vibrant and growing environment. Also, SHAMS is now one of the best free zones for both new and existing investors and businesses.
In addition, SHAMS provides a comprehensive list of business sports. Contrary to what the name implies, enterprise sports are associated with the media industry. According to the license, you may participate in more than one enterprise sport. This zone is ideal for people who want to start a business remotely without visiting the UAE in person.
4.3. Raz Al Khaimah Free Zone
RAKEZ is another jurisdiction that provides one of the cheapest free zone licenses in the UAE 2022. This free zone now has over 14,000 companies in over 50 niche sectors. Because of its proximity to RAK Airport and the harbor, this free zone is an appealing option for aspiring entrepreneurs.
RAK is well-known for its adaptable warehousing solutions. You can choose between low, medium, and high-sized warehouses depending on your business needs. In addition, it has readily available personnel and labor accommodations.
4.4. International Free Zone Authority
IFZA is one of the UAE's aggressive unfastened zones, located within the Silicon Oasis Area in Dubai. It provides a large selection of low-cost company formation packages, making it one of the most inexpensive free zones inside the UAE to start a business. The Dubai Department of Economic Development decides on the variety of enterprise sports that can be performed in this free zone. You can choose up to seven sports under one license.
Establishing a business in IFZA can reduce your organization's capital requirements and lower your annual audit costs. Another advantage of establishing a business in IFZA is the ability to house your office, warehouse, and residential condo on the same property.
5. How can Connect Services Middle East help you with your UAE company formation?
Setting up a business in the UAE is now much easier thanks to government policies. However, prior knowledge of free zones and the license application process is required before beginning your search for Dubai's cheapest free zone license. Invest your time with our company setup experts to reap long-term profits and growth and enjoy hassle-free incorporation.
Without a doubt, we at Connect Services Middle East are one of the top company formation services in the country due to our transparent dealings, dependable services, and credible performance. For more than two decades, we have been assisting dreamy individuals in realizing their dreams. Since our inception, we have been transforming individuals into entrepreneurs.

Do you want to learn more about business setup in the UAE and its benefits? If you do, please contact us. Call our team at +971 43 316 688. In addition, write us an email at contact@c-uae.com.