The UAE is one of the world's top ten suppliers of ferrous scrap. Hence, before starting a scrap business in Dubai, UAE three important factors must be considered. These include the quantity of scrap metal, the holding area, and the safety measures in place. Furthermore, you must identify buyers to understand their personas and define your target market accordingly.
In this article, you will learn everything about the scrap business in Dubai and its advantages. Let us observe:
1. What is the best type of scrap business in Dubai?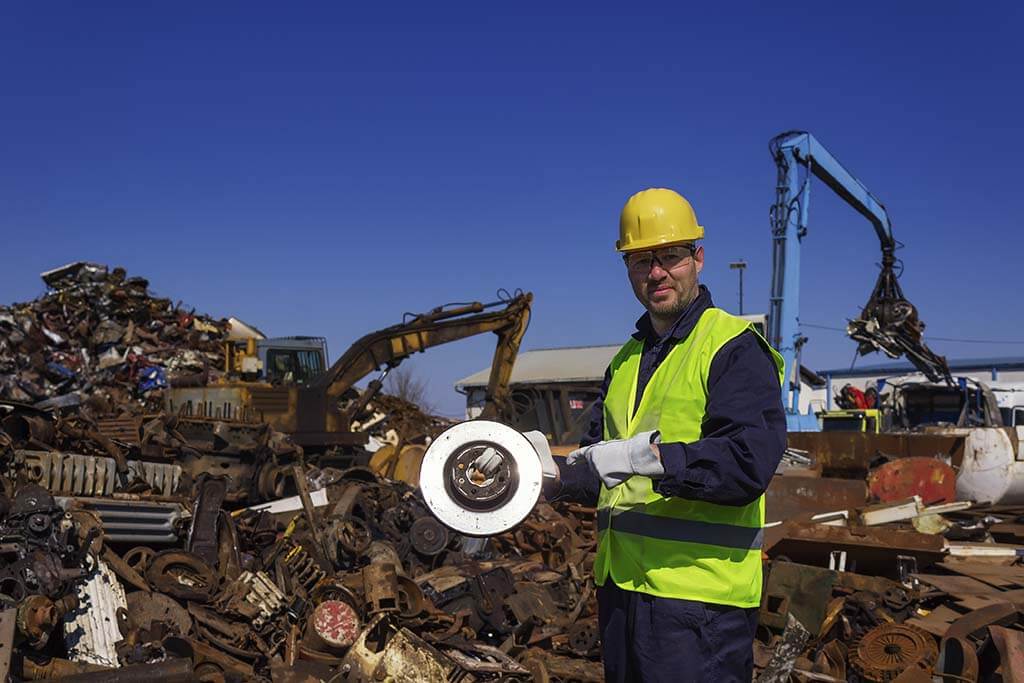 Most people are aware of the advantages of doing scrap business; however, they are unaware of how things work when it comes to selecting the type of business in the scrap industry. Should they engage in scrap trading or scrap recycling?
Whereas the former involves buying and selling waste, the latter involves recycling and transforming scrap material into useful products. If you are one of them, know that it is entirely dependent on your budget for your scrap business setup in Dubai; as well as your market knowledge and risk-taking abilities.

You can make good money as a scrap trader by selling scrap material to large corporations that recycle it for future use. On the other hand, if you decide to become a scrap recycler, you will purchase scrap from scrap traders to convert it into a useful good for profit.
In general, the recycling business is a popular choice among entrepreneurs who want to make a lot of money while also helping the environment. Because recycling these items saves a lot of energy and resources while also keeping the environment clean.
1.1. Going further
Installing a buying station to transfer scrap metals to recyclers or having your own warehouse can help you start a scrap trading business in Dubai. You can choose any of the options and start making a lot of money in the scrap business. Continue reading if you want to learn how to start a scrap business and make money.
2. Understand the industry's structure
Before you get into the scrap metal business in the UAE, you should be well-versed in the scrap metal industry. You must be able to precisely identify the scrap you want to sell or buy for trading or recycling purposes.
To understand the scrap metal industry structure from a business standpoint, imagine a pyramid. Place at the bottom the small roaming dealers (also known as totters or rag and bone men) who go door to door to homeowners and small businesses to collect scrap. Traditionally, they did not have a place to store the scrap but instead piled it until their vehicle was full, at which point they sold it all to a larger scrap metal dealer.
Although many small and part-time dealers still operate in this manner, there are fewer of these itinerant scrap collectors these days; and many dealers have a property or yard where they roughly sort the different metals and possibly stockpile them until they have a good quantity to sell on to another larger merchant aka yard merchants.
These are also becoming scarce as the equipment used in the process is prohibitively expensive. They process the various scrap metals they handle, removing contaminated material and slicing the scrap to a manageable size. They buy scrap from smaller dealers as well as businesses such as engineering firms, and they may consider selling it to larger merchants who can complete the refining processes before supplying the scrap to end-users, and steel mills within or outside the country.
2.1. More details
Scrap will only be accepted as furnace feedstock by steel mills if it has been processed to very strict specifications. For example, it must be completely free of contamination and organized to a specific size and weight.
Only the largest merchants, also known as mill merchants, who sit at the top of the virtual pyramid, are direct suppliers of scrap to steel mills. When demand is high, these large dealers may export scrap to other countries.
Additionally, you should be aware of the Dubai scrap rate. This is because the metal scrap price in the UAE varies depending on the provider. Hence, we can help you to understand the market.
3. The UAE's most profitable scrap businesses
A recycling company established in Dubai is a wise decision. But what should you scrap for money? Some of the most profitable businesses in Dubai, UAE are those that recycle waste metal, plastic, vehicles (junk cars), batteries, gold, electronic waste, medical waste, paper, water, and construction materials.
If you want to start a scrap metal business in Dubai, you must be able to identify and sort various metals. To begin, use a magnet to check the metal's ferromagnetism. The majority of your scrap will almost certainly be composed of five key metals.
Iron and its alloy, steel, have numerous applications and are likely to be the most frequently scrapped metals.

Copper is another metal that will most likely make up the majority of your scrap. It is non-ferromagnetic and slightly heavier than iron. They use copper in wiring and fine cookware.

Aluminum is a nonmagnetic metal that is relatively light in weight. It is as widespread as iron.

Bronze is a copper alloy with a lighter, almost gold tone that is far less valuable.

Lead is a heavy but soft metal. It is frequently used in bullets and as a radiation barrier.
Develop a solid understanding of metals before starting your scrap business in the city or anywhere else. When you scrap E-waste, you are more likely to come across rarer, more valuable metals.

4. How much does it cost to start a scrap metal shop?
An entrepreneur considering opening a scrap metal shop has several options. You can specialize in scrap metal sales and run a warehouse where recycled metals are sold to scrap metal companies. Alternatively, concentrate on a particular type of scrap metal collection and recycling.
Metals are commodities, and their prices fluctuate based on supply and demand. This is usually focused on predicting the supply and demand for various metals a year or more in advance.
Overall, this is a fantastic capital-intensive venture. As a result, the initial investment ranges from a few thousand to hundreds of thousands of dollars. This business requires extensive technical knowledge and can be extremely profitable.
The choice is yours whether to recycle copper, gold, lead, nickel, silver, or tin. And it all comes down to your understanding of the industry.
5. How do you start a scrap metal business in Dubai?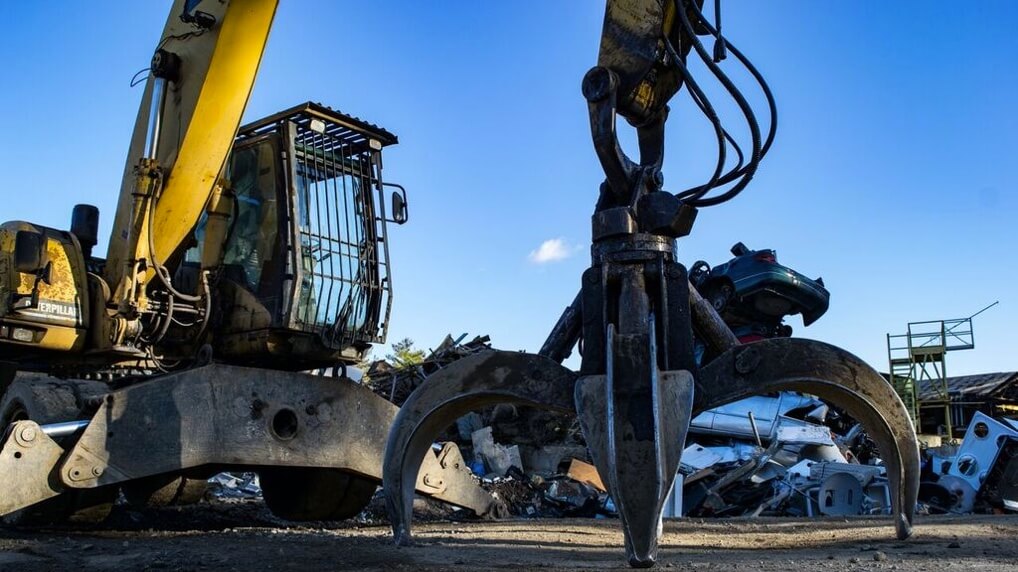 Here is how to open a scrap metal shop in Dubai and establish yourself in the Dubai scrap market:
5.1. Thorough market research
The first step in starting your own scrap metal business is determining your scrap metal industry role. Can you collect local scrap and sell it overseas? Do you want to import scrap and then sell it? Do you have a plan in place to process the scrap internally?
Because the procedures outlined above necessitate a completely different type of setup, we recommend consulting with a business consultant before proceeding. For the sake of simplicity, let us focus on a relatively simple type of scrap metal trading that is popular in the UAE.
Assume your company purchases scrap copper, aluminum, and other metals from recently abandoned homes, as well as waste generation metal. The scrap is then cleaned and sorted before being exported to one of the neighboring countries, where the majority of the UAE's scrap metal ends up due to the country's growing economy.
All of this information must be gathered through thorough market research.
5.2. Locating an appropriate commercial space 
Several factors influence the cost of constructing your company's premises. If you are leasing a warehouse or a yard, you should consider the annual rent. A forklift, metal sorting bins, shipping containers, specialized sporting equipment, solid waste management, and other items may be required as well.
Furthermore, your team will most likely be dealing with a large amount of information from unknown sources. Additionally, if something unfavorable happens on your property, you should invest in security equipment and emergency plans.
5.3. Obtain the required license
If you apply for a free zone license, you will be limited to only a few companies that manage such waste. Remember to follow all applicable environmental, preventive, and capital regulations. The most significant benefit of a free zone license is that you own your company outright.
A local license is obtained through the Dubai Department of Economic Development, but this requires a local sponsor who will own 51% of the company. When you do business in the domestic scrap market, however, you will have more options. Connect Services Middle East can become your sleeping partner, allowing you to retain complete operational control of your business.
The most important thing to remember is that, depending on which licensing option you choose, you will be subject to different laws and permits depending on the type of scrap metal you manage. These laws change and are constantly scrutinized.
You should also note that we offer outstanding business licensing services. 
5.4. Carry out your business operations
Once you have obtained the required license and have finalized all decisions regarding business space and company structure, you are ready to begin business operations. With proper planning and the assistance of a skilled advisor, you can quickly launch your metal scrap company to capitalize on regional and global developments.
South Asia's economy is booming, and it is the leading destination for UAE scrap, so export opportunities abound. By recycling metals, you will not only benefit, but you will also be helping to make the world a better place for future generations.
6. The advantages of starting a scrap business in Dubai
If you want to learn more about the advantages of starting a scrap business before getting started, we've got you covered. We have done extensive research and documented some of the top reasons why you should start a scrap business in Dubai in this article. If that is what you are looking for, keep reading to learn more.
6.1. Create job opportunities throughout the country
One of the primary reasons for establishing a scrap business or obtaining a scrap business license in any country is to create job opportunities. Many people are currently looking for work to make ends meet. As a result, starting a scrap company will create some job openings in the industry that will need to be filled by individuals.
Here are some of the job opportunities available in the scrap business industry:
Operator of a loader

Laborer.

Operator of an extruder.

Job creator.

CNC programmer.

Foreman and scale operator.
Consider a single company with the above job titles that must be filled once the company is established. How many people will be able to buy bread and butter for their families? That is, once your scrap yard is operational, you will be able to hire more than 20 people. As a result, starting a scrap business in Dubai will help the economy and people's living standards in the country.
6.2. Environmental advantages
Metal recycling protects natural resources by reducing greenhouse gas emissions and using less energy than mining metal from virgin ore. In comparison to the production of goods from recycled materials, the production of new metal produces significantly more greenhouse gas emissions.
These emissions can have an impact on climate change and harmful air pollution levels in cities; potentially causing respiratory health issues for you and other city dwellers. Recycling metal, according to the Institute of Scrap Recycling Industries (ISRI), could reduce greenhouse gas emissions by 300 million to 500 million tonnes.
The scrap metal recycling business is a forward-thinking approach that also addresses an underlying noble cause.
7. How can Connect Services Middle East?
The scrap business in Dubai is one of the most profitable businesses to start in the UAE. The business model provides numerous benefits, including job creation, a boost to the country's economy, environmental conservation, and resource conservation, among others. Without a doubt, this business is really attractive.
Hence, if you want to set up a business in the country or even be a one of the scrap exporters in Dubai, we can assist you with the best services. And since we know the market, we can tell you where to find scrap for sale in Dubai. For this reason, give your business ideas an opportunity and reach out to us to learn more about our packages.

When you feel ready to start the process of establishing your scrap business in Dubai, we will be here to assist you. Hence, when the time comes, do not hesitate in contacting us. We offer you two different contact options; our email contact@c-uae.com and our phone +97143316688. We can also help you in finding a scrap business for sale in the UAE.