The online industry is a growing trend in the UAE thanks to the people who have an online business in Dubai. This trend has created a need for companies to be competitive against others.
This complete guide to online business in Dubai can give helpful tips for those who want to create their store online. It will help them understand what an online business is and how it works. With our help, you will see why this new way of business is here to stay.
1. What is an online business?
Executives and marketers are not satisfied with the products and services. They want to make something better to get more sales, more profit, and a higher return on investment.
Online businesses are very different from the businesses we know. They have a digital footprint and operate online. They offer their products and services to customers using the internet or mobile devices.
The word "business" is often used as a synonym for the term "company." However, there are apparent differences between online businesses and companies regarding ownership and control over their operations. Still, the steps for starting a business are not as complicated as people may think.
2. Why is it important to have an online business?
Most online businesses are built thanks to a website, but that does not make them less complicated. The process of creating an online business is just as complex as the process of opening a physical business, and you need to keep in mind that you may need to start a business partnership to begin this journey.
It is easy to get stressed with all the details of setting up a website when you are starting. But once you have got your business ready and running, you will find that launching an online business is much more exciting than starting one from scratch.
Fortunately, these tips will teach you why it is essential to have an online business in Dubai. You need to consider these suggestions before starting with your project:
2.1 It is cheaper
With increasing competition, the demand for online business is increasing. Most people have a dream to start their own business. However, creating an online business can be inexpensive and relatively easy.
The cost of starting an online business in Dubai can vary greatly depending on the type of business. It does not need to have a lot of money and time, but you need the right skills and know-how to take advantage of your tools.
2.2 You can have more flexibility
The degree of flexibility you have with your internet business will be determined by the type of online business you select to build. You need to remember that.
For example, let us suppose you are interested in a membership site that provides access to an exclusive group of people and content. In that case, you will have a lot less flexibility than someone who decides to create an e-commerce site.
Suppose you opt for an e-commerce site once the initial design and product list are finalized. In that case, you are limited to what is programmed on the site.

2.3 Enjoy your freedom
You will regain the time and money you invest in creating your online business. It is a great way to make money while staying at home with your children or working remotely.
You can even have a trip for vacation and still contact your employees by sending emails, updating them on Facebook or Twitter, and making phone calls. This will improve your life.
Another great thing is that you can work from anywhere with an internet connection. You do not need to care about office space, equipment, or extra employees to deal with customers. If you set up the company correctly, you will maximize your profits by doing what you do best running the company.
2.4 Be more productive
When running a business online, it is easy to feel like your income came from the number of hours you work. You cannot underestimate the importance of time management.
However, what is most important is your level of productivity. To keep your business flourishing, it is necessary to focus on the things that will have the most significant impact.
The first way to increase your productivity is by focusing on the tasks that will give you the best returns. You should spend more time working on high-value jobs, like marketing and sales. Here are a few ways to be more productive:
Choose a job and do it without distractions
Focus on the present moment, but think about the future and plan for it
Analyze troubles and find ways to remove them
Develop routines for the things you do most often
2.5 The opportunity to hire other people
Many people just starting in business want to do everything themselves. They think they will save money by doing things themselves, but they quickly find that they do not have the time to do it all.
When you are first starting, you can begin to outsource some work to focus on what needs to be your priority, which is growing your business. If you are only working on one project, it will take a lot more time, so outsourcing a few tasks will make life easier.
2.6 You can have free time
One of the most incredible things that starting an online business has is that it allows you to focus on the essential things. Whether it is time with your family, health, or other personal pursuits, you can now do the things you love without neglecting your business.
We live in a world where time is money, and with traditional businesses, there are many distractions. You have to expend a lot of your time working with customers or marketing your products or services.
With an online business, there are none of those issues. You can set your hours, work from anywhere you want, and make as much money as you want without dealing with headaches.
2.7 Speak with your customers quickly
Most people take for granted that their customers can visit their store and voice their opinions. However, if you have an online business, you can answer your customers' doubts 24/7.
For many business owners, it is a significant advantage because it enables the company to generate more sales and create a better customer experience. Not only will they be able to answer queries, but they will also be able to quickly respond to any negative feedback, eliminating any chance of the customer abandoning the service.
2.8 To have the opportunity to reach people
Traditional stores can only serve a local customer base. They have to carry inventory and staff for their customers, which is expensive and limiting. On the other hand, online stores can reach a global audience with just a web address.
Many people turn to online business for an extra income stream in their retirement years. You do not need to work in an office or travel with an online business, so it is the best fit for those who want to work remotely.
2.9 Growth of your project
Saying no to an online business is like saying no to growth. We live in a rapidly changing world where it is easier to make money online than ever. The internet has made becoming an entrepreneur easy for everyone, so it is essential not to ignore this opportunity.
An online business will allow you to reach more people worldwide. You can market, sell, research, and purchase anywhere with just a few clicks.
3. How can you apply for an online business license?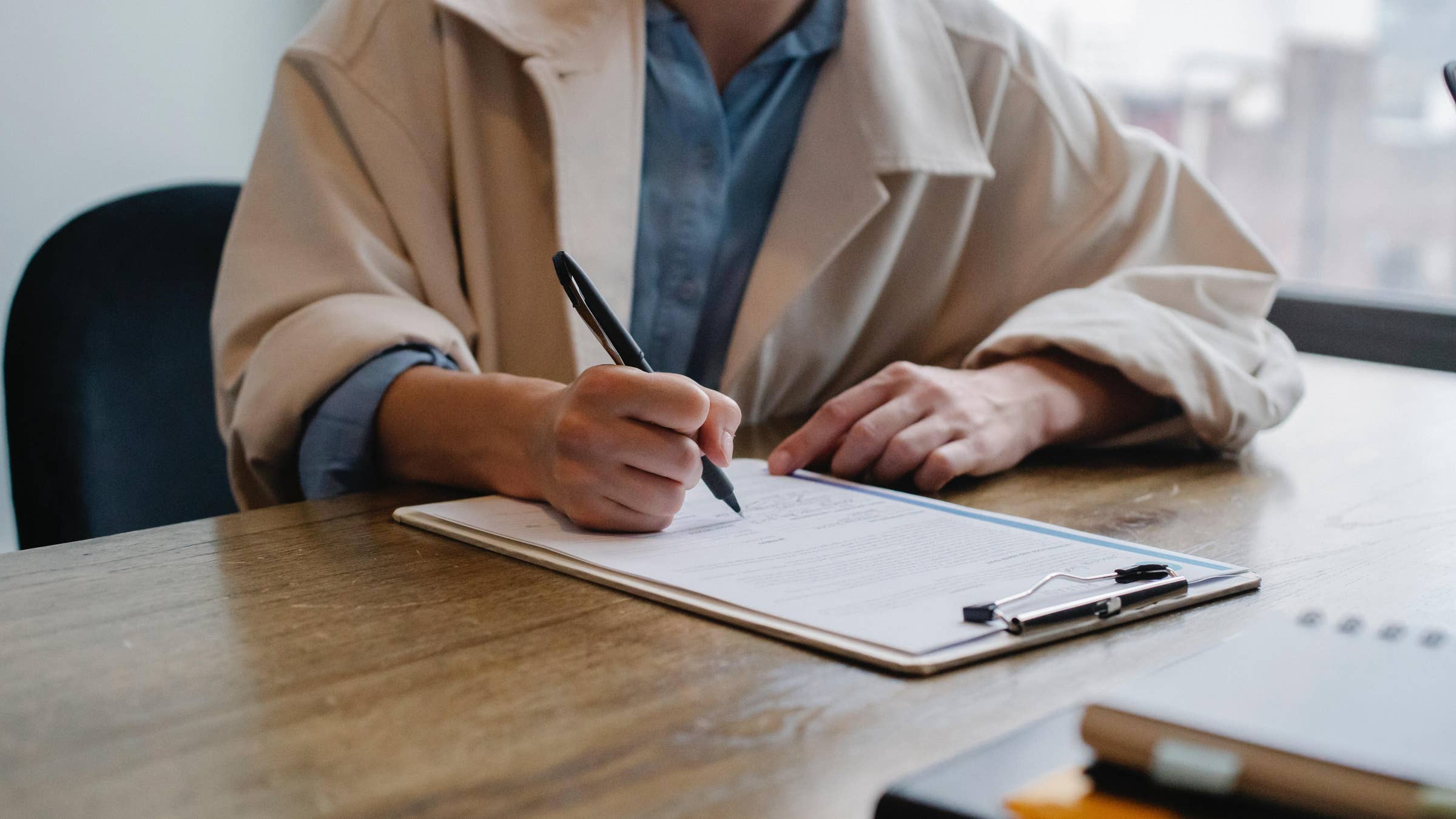 The laws surrounding businesses and licensing vary from state to state. Some states require a business license for any company with even one employee, while others do not have any formal requirements.
When starting an online business, you may be surprised to learn how much trouble you can have when getting the proper licenses and permits. For example, you need an e-commerce license to start your online business in Dubai.
However, there are two important things you need to do before applying for a license:
3.1 Create a name for your business
Naming your business is crucial while establishing your project and building it into something recognizable. You need to brainstorm for a catchy, memorable name that will show the image you want your business to represent.
Nowadays, people rely more on Google when looking for new businesses to try out. So you must find a good name that will show up well on the search results page.
3.2 Identify the goal of your company
To apply for a business license and start your online business in Dubai, the company must list out all its activities. If a company does not list out any of its activities on the application, it will not guarantee a license.
A company must be licensed if it engages in any of the following activities:
Importing goods
Manufacturing goods
Selling goods
Providing certain services
4. Where can you get your business license at a good price?
The UAE has always been the most attractive destination for foreign investors around the globe with excellent business zones. The country's economic system is based on a free-market economy and a high standard of living, making it one of the right places in the world to do business.
In addition to the attractive tax benefits that have always attracted investors, the UAE's government has started to offer new incentives to help businesses grow. For example, they have made it easy to obtain a Business License, which you can do online.

5. Why is it important to create a website if you want to apply for a business license?
The Internet is the world's largest marketplace, and most people now buy and sell goods and services online. That is why the internet has become essential for e-commerce entrepreneurs. That is why you need to remember something: you need to have a website.
A website is an integral part of any business venture. It acts as a salesperson, publicist, marketer, and sales engine. To get customers and make sales online, you need to have an online page.
To have an online business in Dubai, you must have a website. This is because it shows the value of your company.
6. Why do you need an online business license?
If you are running a business online and have any customers or employees in Dubai, you need an online business license. The online business license is an essential step for your project.
Every company in the UAE needs an online business license to function legally. The UAE Cabinet put this law in place to regulate e-commerce and protect consumers' rights.
7. Why is it important to look for legal advice when you apply for a license?
It is essential to receive legal advice when applying for an online business license. Without the appropriate legal guidance, you may find yourself in a situation where you cannot protect your interest as a business owner.
Many owners do not know the requirements for starting an online business in their city and state. They may not know the legal consequences of failing to comply with local laws and regulations, and they may not know what type of license they need.
Connect Middle East has the experts you need when getting a license for your online business in Dubai. Thanks to our professionals, many local companies have moved forward.
Do you need our help? Our email (contact@c-uae.com) is available for you. We have a team of lawyers ready to help.