The new trading license is an essential document for any company involved in trading. It is a license that allows a company to purchase and sell goods and services.
In this article, you will learn everything about the new trading license. It has two parts: the trade license and the registration certificate. The trade license is issued by the Ministry of Commerce, while the Ministry of Finance gives the registration certificate.
1. What is a trading license?
The new trading license is a document that gives the holder the right to carry out certain activities, usually for a specific time. For example, if intend to open a cafeteria, you will need a trade license for this activity. Therefore, you can also get other types of licenses depending on what kind of business you are running.
The government or other regulatory bodies can regulate any industry that requires a new trading license. Before you get your license, it is essential to learn about the things you need to do before applying for a license, and more.
2. The benefits of having a new trading license
The benefits of obtaining a new trading license are many. Here are some of those benefits:
2.1 It gives your business a better look
A new trading license gives your customer the sensation that you are an ethical business. This is because it shows that you have been vetted by a third party and have passed their tests. It also means that you have been approved to do business in a specific area or industry.
It can be expensive to get a trade license, but it will provide you with peace of mind and make the customer feel more at ease when purchasing from you.
2.2 You can gain more benefits
The new trading license provides significant benefits for traders looking to secure loans from the financial institute. In other words, it is often used as a UAE business idea to show that the trader is established, has been in business for some time, and has a reputation that inspires trust.
Besides, the trade license also helps you get good credit history from the bank, as it shows that you are a reliable and credible business owner.
2.3 You can have more advantages
Entities with trade licenses are not subject to the same regulations as other entities in the business. This means that they can focus on their core competencies without worrying about any restrictions or rules that apply to other companies in the industry.
2.4 You can attract new investors
Investors are looking for UAE businesses that have a license to trade. To clarify, this is because they are more likely to have the financial stability and the expertise to bring in new clients.
An entity with a trade license has more possibilities to attract new investors if it has a good reputation, financial stability, and business expertise.
2.5 You can avoid legal troubles
The entities with a trade license and pro services are less likely to face legal trouble. Those companies are more likely to follow the law and regulations because they stake in it.
License requirements vary, but they are usually necessary for any company that wants to do business in that country or sell products there. A trade license is generally required when a company wants to import or export goods, when it wants to open a branch in another country, or when it has subsidiaries abroad.
2.6 You can improve your health resources
A company with a trade license needs to provide better sanitation facilities for its existing employees. It must ensure that all of its employees are healthy and happy.
The company should provide better toilets, hand washing facilities, and drinking water facilities. It should also have a system to ensure that the toilets are cleaned regularly.
2.7 You can be more transparent
In conducting business, a company with a trade license must ensure that they are not engaging in unethical practices. This includes not exploiting workers, exploiting the environment, and not engaging in bribery.
Companies should be transparent about how they conduct their business and ethical standards. They should also be transparent about any violations that have been committed in the past. This will help them maintain their reputation and trustworthiness among stakeholders.
3. Why is a new trading license necessary?
A new trading license is necessary to provide a better governance system and regulate the financial markets.
The current trading license is not sufficient for the needs of the market. This is evident in the recent financial crisis, due to a lack of regulation and oversight.
Therefore, the new trading license will help prevent this from happening again by providing a more comprehensive system of governance.
4. How will the new licensing system affect financial markets in the future?
The new licensing system will affect financial markets in the future. It will change the way people trade and invest and how they trade.
At the end of the day, this system will allow for more liquidity in the market, which will lead to more efficient trading and investing.
Nowadays, this has already started to affect some commodities markets, such as oil and metals. The new licensing system makes it more difficult for speculators to manipulate prices through speculation on futures contracts that are not backed by physical assets.
5. How much do you need to pay to obtain a new trading license in Dubai?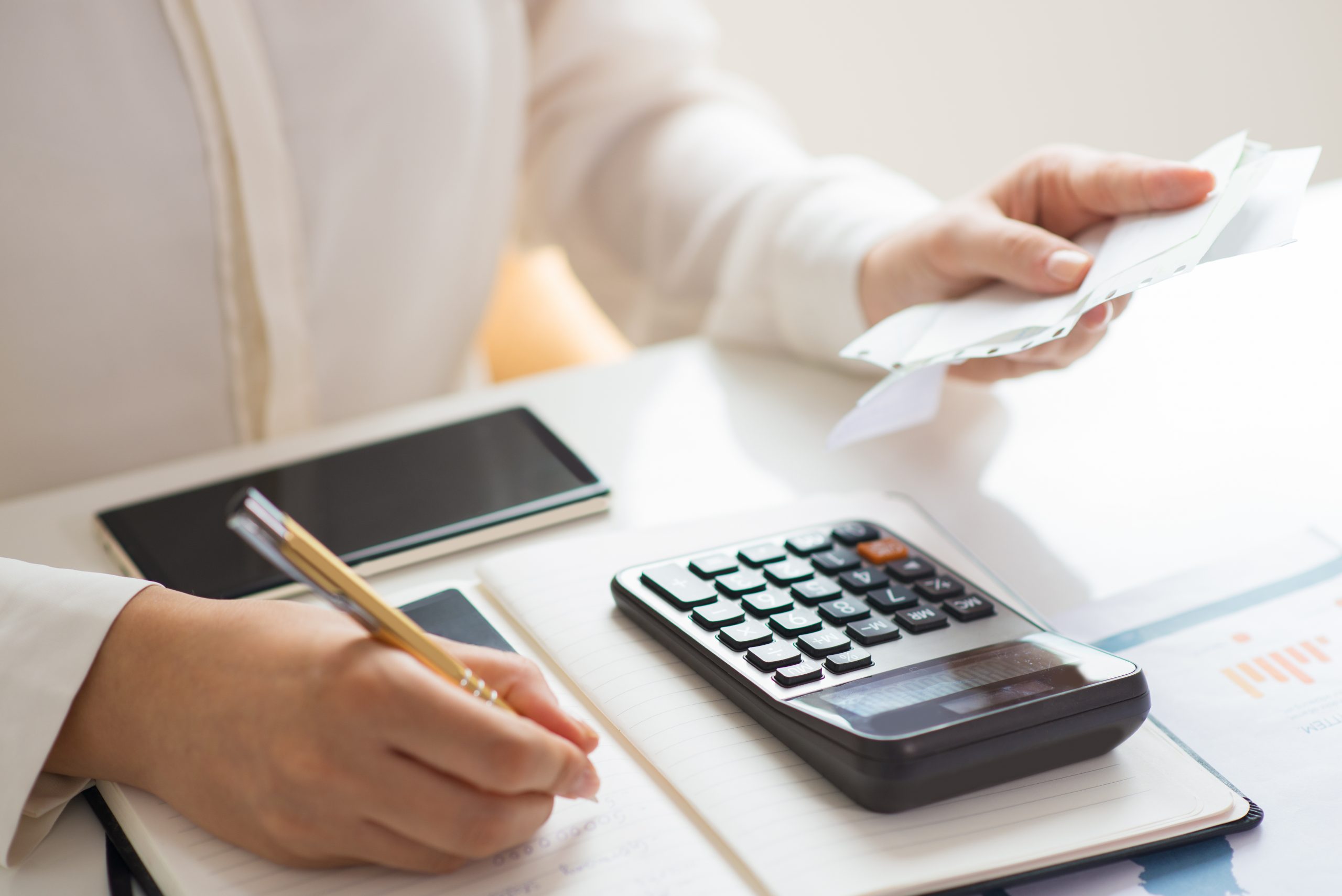 A trade license is a license that allows a business to operate in the UAE. The cost of a trade license ranges from AED 15,000 to AED 50,000.
The cost of this license depends on the type of business you are applying for and the location where it will be operating. The price for a trade license in Dubai is not uniform, and it differs according to different factors.
For example, if you apply for a retail store in Dubai, you may have to pay AED 50,000 for your trade license fee.
In addition to this fee, there are other costs involved, such as application fees and annual renewal fees, which can vary from one company to another.
6. What is the process to obtain a new trading license in Dubai?
Dubai is one of the most popular trade license destinations. The process of getting a trade license in Dubai can take anywhere between three days to a few weeks depending on the company's profile and the type of trade license that you are applying for.
Nowadays, the type of trade license you are applying for will determine how long it will take to get your trade license in Dubai. For example, if you use it for a general trading company, it may take anywhere between three days to a few weeks. If you are applying for an investment company, it may take up to four weeks or more.
7. Why you should apply for a new trading license in Dubai now?
If you are thinking about getting a trading license, you need to think about why you should do that. Here are some reasons:
7.1 The government is pushing this type of license
The Dubai government is making it easier for companies to do business in the country, especially in free zones. They are also trying to make it easier for people to live and work in Dubai.
Nowadays, the new trading licenses in Dubai are a part of this initiative. They are designed to help businesses grow and thrive in the UAE. And they are intended to attract more international companies, trade, and investment into the region.
7.2 Dubai is a great place to create businesses
Dubai has been a popular destination for investors, traders, and travellers since the 1970s. With the country's rapid economic growth, Dubai has become a hub for global business. Consequently, major international corporations have set up their headquarters because of their strategic location near Asia and Europe.
This place is now one of the most important financial centers globally. This place is also attracting more businesses because it offers an opportunity to do business with all countries in the world without any trade restrictions.
7.3 This industry is getting better and better
Above all, the trading industry is one of the most competitive industries in the world. It is also one of the riskiest industries, as traders need to make a profit no matter what happens. Traders need to have a license to work, and there are many different types of licenses that they can apply for.
To summarize, businesses looking to expand their operations should consider getting a new trading license in Dubai. This is because the UAE market is one of the most lucrative markets globally.
Besides, the country has an attractive tax system, high-quality infrastructure, and a strategic location. It also has a solid financial sector, which provides investors with an opportunity to diversify their portfolios.
7.4 The process can be less time-consuming
In Dubai, you can get a trading license that will allow you to trade in the UAE. The process is not time-consuming and does not require a lot of paperwork.
Firstly, the process begins with an initial meeting with the Dubai Trade License Department. You will have to provide your business plan, company details and outline how much capital you have for investment.
On the other hand, you will also need to present a copy of your passport and residence visa before attending a meeting with the Department.
7.5 Dubai has excellent prices
Financial services are a booming industry in Dubai. There is a lot of demand for trading licenses from those who want to start their businesses or those who wish to expand their operations into the UAE.
In fact, the cost of getting a trading license in Dubai is relatively low when compared to other countries. This makes it an excellent place for businesses to set up shop. Many corporations have chosen Dubai as their base of operations, proving that it is high-quality and cheap.
7.6 You can invest in an excellent economy
Certainly, there are many reasons why the UAE is open to trade and investment, but one of the main reasons is its commitment to economic diversification. The UAE has avoided relying on any single sector for economic growth by investing in industries such as tourism, healthcare, and education.
On the other hand, the UAE has a robust regulatory system that guarantees fair market practices for all participants in its economy. This includes enforcing laws against corruption and bribery and ensuring transparency through public reporting requirements.
8. How can we help you learn more about trade licenses?
A trade license is a permit required for any business that trades with human resources or services. Therefore, this includes restaurants, bars, and retail stores.
Ultimately, the government needs to know what you are doing with your business to regulate it and ensure you are not breaking any laws. All companies should have a trade license, even if they do not sell goods or services.
Do you want to know more about trade licenses? Our experts have been waiting for you and are ready to provide you with any information that you may need.
If you need something else, remember to send us a message (+97143316688) or an email (contact@c-uae.com).