If you want to get into the business of consultancy, then getting a consultancy license in Dubai has to be your first step. This shows that your project can be helpful for the city.
If you are serious about getting a consultancy license in Dubai, then you will have to begin the process of getting licensed by Dubai authorities. In this guide, we will teach you how to accomplish that goal.
1. How can you define your business activity?
Starting a business is relatively easy, but obtaining a consultancy license in Dubai is not always simple. One of the essential things you have to do before starting a partnership is to define your business activity. There are many categories in which you can create your business, so which one is right for you?
Your choice will depend on your skills, resources, and location. If you are unsure about which category to choose, contact the Dubai Economic Department for more details.

2. Do you have to register your company's name to get a license?
All new businesses in Dubai, even if they are digital organizations, are required to register the name of their company with the Commercial Registration and Licensing Department. An individual can start a business as a sole owner or a limited liability company.
The process for obtaining a consultancy license in Dubai is quite different from getting other licenses. consultancy license in Dubai require confirming that the consultant is competent, has an adequate office infrastructure, and has appropriate supervision.
3. How can you create a solid structure for your company?
Offshore companies need to have a solid structure before applying for a consultancy license in Dubai. This will help you establish your company in dubai and keep it up to date with the latest regulations.
3.1 Think about the future of your project
If you are the owner of a project, it is essential to think about your company's future. You need to know the trends and Business Setup in Dubai Mainland . You should also think about whether you have a succession plan or who will take over the company once you retire.
The best way to ensure that your business is successful in the future is to think about where it is going now. Whether you are starting an organization or running one for a long time, you should do this.
3.2 Focus on the results
The team needs to have a balance. For example, one person can be in charge of creating content, and another can edit it. Teams should also create a system for communicating with each other and prioritizing.
You can do many things to make departments and teams work better together. In other words, communication is vital. It is essential to stay informed about what is going on inside and outside your department. This will ensure you can provide valuable input in meetings.
3.3 Create a plan
Your organizational structure is essential for your company. It will keep your business running and minimize the chaos resulting from a lack of organization. As an entrepreneur, you may not be thinking about this too much as you get up and running, but it is essential to think about it now to save yourself future troubles.
You have to figure out what areas of your business need to be organized the most. Then, you can start breaking down each area into different departments, like marketing or customer service. Make sure to have a department for each type of activity.
3.4 Find the right employees
It is common knowledge that, in order to be successful, you need to find the right people. What is challenging is knowing who you should be looking for.
One of the first things to consider when searching for people is their passion and how it matches your company's vision. The next factor to consider is their level of expertise and how it can improve your team. Finally, make sure that they have the necessary skill set for what you need them to do.
3.5 Find people willing to be disciplined
You need to give responsibilities to your workers. This means that you should allow them to make decisions and be responsible for their work. It also means that they will have the authority to make crucial decisions without your involvement, but they will have to face the consequences of their choices.
It is essential to give your employees as much responsibility as possible to feel like part of the team. When people think that they are part of a team, they are more motivated, increasing productivity.
3.6 Give feedback
The annual review system in many organizations is flawed. Sadly, reviews are only conducted once a year, which means employees are not reviewed on an ongoing basis.
An alternative to the annual review is conducting continual feedback throughout the year. It is more regular, and you can evaluate employees with real-time feedback.
4. How can you choose the location of your business?
The best location to start your new company formation in Dubai mainland can be a tough decision. You have to consider many factors, and it is easy to become overwhelmed. The key is to know where you want to be located, what you want to do, and the time you will spend there.
You need to select a location to have your consultancy license in Dubai. If you are considering opening a business and need to decide which place is best for it, think about these factors:
Local business climate
Population density
Target customer base
Rent and property prices
Ease of access
Crime rates
Nearby schools and colleges
5. What kind of documents do you need to apply for a consultancy license?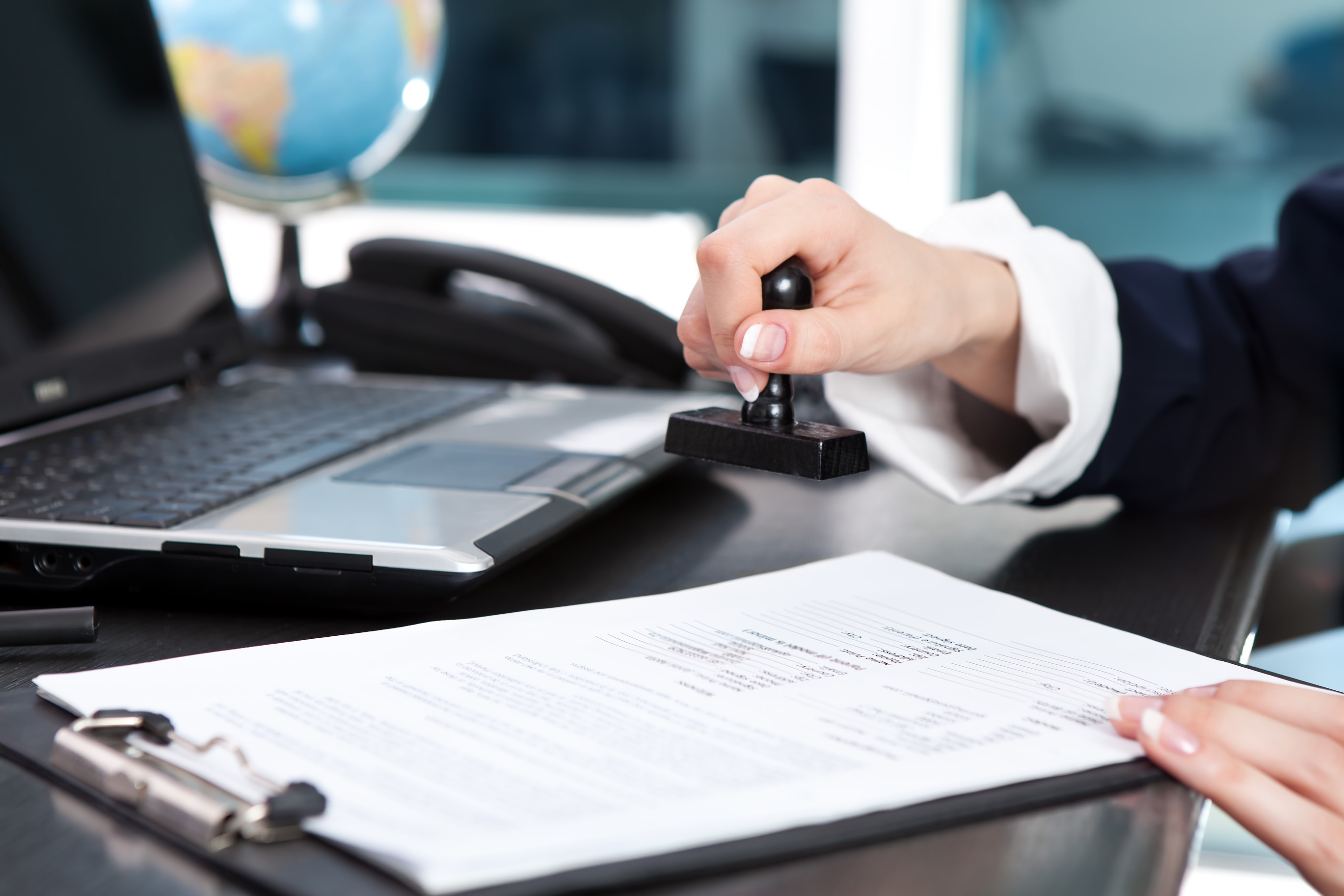 The Department of Economic Development is the government agency responsible for business licensing in Dubai. If you are a resident and would like to have a consultancy license in Dubai, you must apply for a license.
Once you have a Trade license in Dubai, there are additional requirements that you must comply with before starting your business in Dubai. These are the documents you need to provide to have your consultancy license.
A united number
A No Objection Certificate
At least two approvals from the government
Two photos in passport size
Two copies of your visa and your passport
6. Is it possible to obtain approval from the government?
If you are interested in starting your consultancy, you will need to consider the necessary approvals and processes to be completed before you can get started. The first step would be to ensure that you have the qualifications required for a consulting license.
You will also need to obtain a general business trade license in dubai and a permit to practice law. It is better to have everything finished before you can start your consultancy. You will also require an address where registered agents can be contacted if there is any correspondence.
7. Do you need a bank account to have your consultancy license in Dubai?
In Dubai, the Corporate Account is a mandatory requirement for any business operating as a consultancy firm. Without this, your consultancy license will not be issued.
A corporate bank account is needed to open an account with a consultancy license in Dubai. This is because the account will store the company's funds generated through the services provided. This will also provide the necessary security for the funds and the business.

8. Why do companies hire consulting services?
Business consulting is done to manage the growth of a business by helping them to see the things they might not be seeing clearly. The role of business consulting services is to make sure companies are on track with their goals and objectives and make good management decisions. Here are some reasons why companies hire consulting services.
8.1 To receive help during the first steps
Consultants are an excellent investment for startup companies. They can guide in areas of need and complete the planning for a company.
A new company to the world of business would benefit from consulting services because they will have all the knowledge necessary to get a strong start. Consultants can help with market research, branding, logo design, and many more things that startups may not know about.
8.2 To gain new perspectives
A consultant's value is often unappreciated initially, and they are most easily hired when the company is struggling. A company can benefit from the suggestions of a consultant to explore new opportunities or to revisit old projects.
Someone with relevant experience can provide a fresh perspective to help a company's business goals. Their new perspective can also be beneficial in making adjustments to long-standing projects or personnel.
The best consultants know about the industry and know the individuals responsible for the company's success. Therefore, they will find opportunities to improve operations, increase profits, or make changes to stay competitive.
8.3 To create new projects you need a consultancy license in Dubai
Companies are looking for ways to grow and evolve, but this can be difficult. A Business consultant in Dubai offers the research, analysis, and expertise needed to develop successful campaigns.
Therefore, a Business consultant can provide a company with their views on a marketing campaign or project. Many professional consultants specialize in business and can offer companies the help they need.
As a result, their expertise is perfect for any large project, as they will be able to see the big picture and help with every step of the process. The experience that a company consultant has in marketing cannot be underestimated.
8.4 To improve results
The future of business is no longer about just a bottom line. It is about profitability, sustainability, and growth. Companies can use the business setup consultant in dubai skills to accomplish these goals.
Business consultants plan and execute strategies for small and medium-sized businesses to help them thrive. They bring to the table different industry-specific knowledge and experience that the business owner may not have in the company's day-to-day operations.
A successful strategy for any business balances long-term goals with short-term goals. A business consultant can help to determine the best course of action.
8.5 To fix financial issues
Accounting firms can be hired by organizations that are not meeting their financial goals to dig into their accounting. Financial managers would work with these firms to find the problem and fix it. In addition, many accounting firms hire finance experts to help these firms with the situation.
In the same way, businesses can hire a business consultant for several reasons. A company may hire a Business setup consultant in dubai because they have grown too large or complex for their current accountants to handle effectively. They may also be experiencing too much lack of growth in their business, and they need someone who can give them solutions.
8.6 To discover new ways to improve
Nowadays, businesses are looking for ways to improve, but they often go about it wrong. They may try to outsource their staffing needs, which leads to a lack of control and problems with quality control.
In other words, the best business consultants are experts in their field, with years of experience working with different companies. At the end of the day, they can find troubles and give suggestions to improve.
9. Do you need visas for your employees when you Apply for a consultancy license in Dubai?
The final step to getting your consultancy license in Dubai is to get visas for your employees. Applying for a work visa in Dubai is not complicated, but it does involve a series of steps and documentation.
To get visas for your employees, you need a company that has been registered with the Ministry of Labor. You also need a sponsor responsible for all employee visas.
Connect Middle East is an international company specializing in providing a range of services to companies looking to expand into the Middle East. We offer services like legal advice for organizations. In short, Connect Middle East offers everything you need to build a consultancy license in Dubai.
Are you facing legal troubles? Just send us an email to contact@c-uae.com if you need help. Our experts are waiting for you.