There are multiple reasons why a large number of entrepreneurs from all over the world decide to open their businesses in the UAE. The country's advantageous tax structure, which imposes 0 percent on both corporate and personal incomes, is a significant lure. In addition, the UAE is the ideal center from which to execute international trade due to its strategic location in the Middle East. Consequently, many investors are seeking business opportunity in Dubai to expand through the region.

In this article, we will be talking about Dubai business opportunities and which business is good in Dubai. There are many business opportunities in Dubai waiting for you; therefore, if you want to start your business setup Dubai Mainland process or any of the Free Zones, the time is now. Let us see the business ideas UAE for this current year:
1. Learn about Dubai's top business ideas for 2023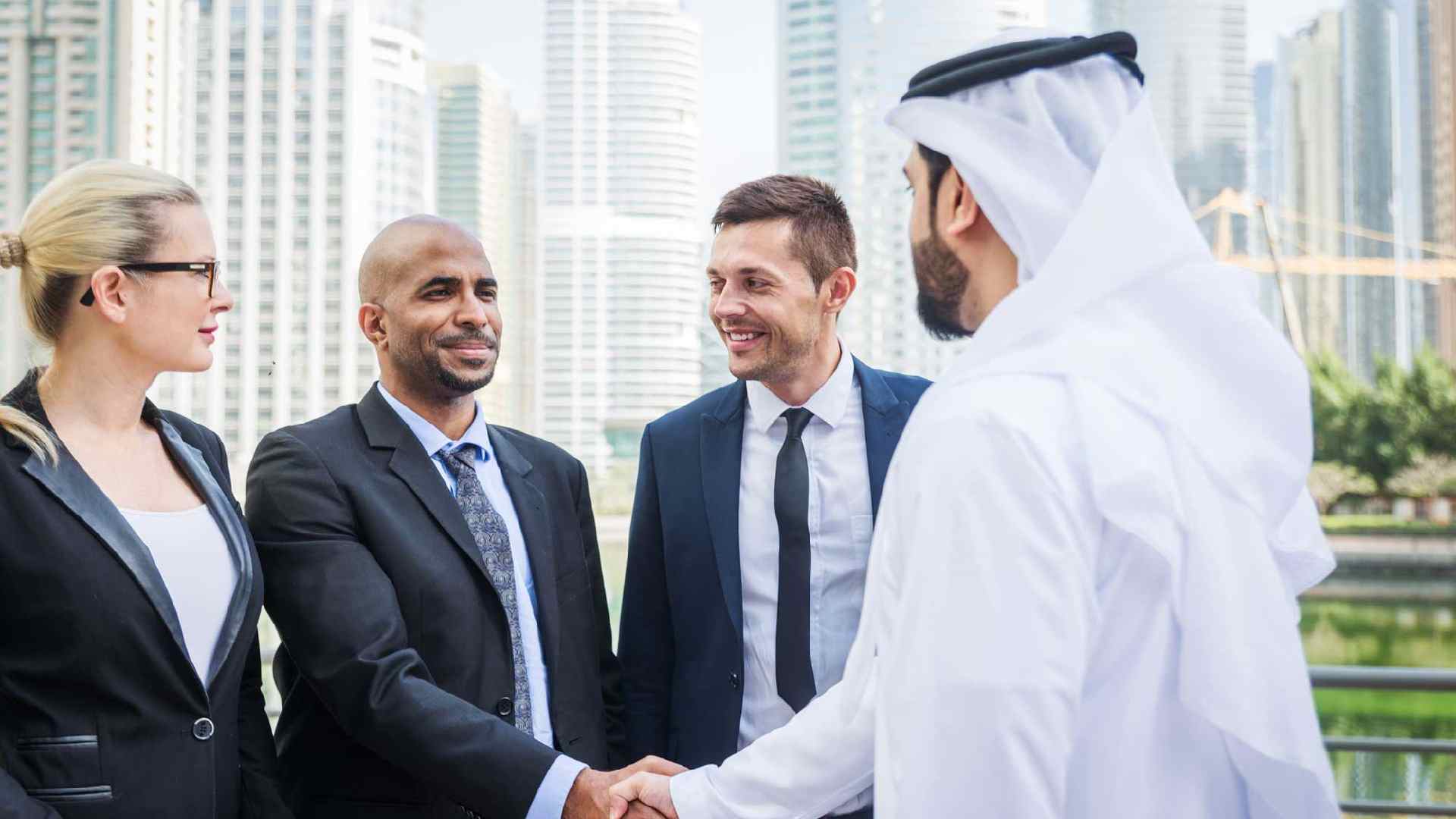 The Department of Economic Development (DED), which issues business licenses on behalf of the Dubai Government, recently released numbers showing a 4% increase in trade license issuance in 2022.
This suggests that despite the epidemic producing turmoil in the business sector, innovators and business people in Dubai have developed fresh, cutting-edge methods of sustaining and operating their enterprises.
Also, following Expo 2020, the authorities have been announcing alluring programs to aid the nation's entrepreneurs. Therefore, you might be curious about the best new company ventures to invest in this year. Hence, starting your ideal company in the United Arab Emirates was the right decision. Why? due to the UAE's developments that are business-friendly and easy access to resources.
Hence, here are 15 Dubai new business ideas for your contemplation if you want to launch a new company in the United Arab Emirates:
1.1 Cloud kitchen
Cloud kitchen is one of the top business opportunity in dubai, Will there ever be a fall in food demand? Food is a basic necessity, despite the fact that the outbreak may have impacted how we choose to travel to specific F&B locations and how we eat. Food aggregators have become more prevalent in the city as a result of conscientious customers and work-from-home becoming the "new normal." resulting in the development of cloud kitchens, which are advantageous and successful. This type of business can include any type of food, even ice cream businesses are popular now. This shows that a business opportunity in Dubai is not something scarce.
1.2 Food and beverages
One of the most popular businesses to begin in Dubai is a restaurant. Like London, New York, and Paris, Dubai is becoming known as a gastronomic destination. The city is constantly seeking to bring in fresh services for its patrons, from Michelin-starred restaurants and chefs to cafés, food carts, and concept dining. Therefore, a restaurant could be a great business to start in UAE.
In a 2018 research on food and beverage, Dubai was placed fourth globally for its investment appeal. The biggest F&B trade exhibition in the world, the yearly Gulfood Festival, is additionally held there. The Dubai Food Festival is an annual event that takes place throughout the entire city and celebrates food. Consequently, this business opportunity in Dubai could be really beneficial for investors.
1.3 Real estate
As it welcomes investment and upholds open principles of economics that promote foreign direct investment, property investment is a well-liked industry. Real estate demand has been increasing as a result of the expansion of business prospects in Dubai, whether it be for the hotel industry or for expats looking for places to live. This is one of the most sought-after businesses to start in Dubai because of the city's tax-efficient policies; which include, tax-free residential real estate purchases for UAE citizens and also no VAT for investors in residential property. However, if you are looking to start a real state Dubai business, you must have a property visa Dubai.
1.4 Retail business
Dubai's tourism business supports the retail and shopping sector, which includes both budget-friendly and premium brands in lifestyle, food, clothing, gadgets, and much more. Introducing a franchise of retail companies is also conceivable with free zones. Dubai's economy is supported by its thriving tourism sector, which brings in millions of tourists annually. In Dubai, there is always space for new retail ventures.
1.5 Fashion and beauty
Known for its glitz and style, Dubai. The biggest fashion and cosmetics brands in the world have opened shops in Dubai. Customers can have a shopping experience thanks to street shopping, online stores, pop-up stores, and traditional retailers. Further picking up steam are tailoring, designing, and fashion consulting.
Dubai has the market, the resources, and everything else in between for high fashion and locally produced companies. As a result, you can establish your brand if you have creative company ideas in the beautification industry.
1.6 Automotive
Dubai has one of the most active automotive markets with a significant intake of luxury vehicles. This is because it has low entry hurdles, including inexpensive gasoline; low tariffs on imports; a large per capita income, and generous tax laws. As a result, one of the greatest ideas for the best business in Dubai is getting into the automotive industry.
It provides appealing insurance and financing options, making it simpler for customers to purchase automobiles. The aftermarket parts sector is supported by the ongoing demand for personal cars and the growing trend and interest in personal vehicle customization. Also, the market is opening for other types of automotive businesses, such as rent-a-car alternatives.
1.7 Jewelry
Due to its appeal among gold buyers and traders, Dubai is referred to as the City of Gold. In Dubai, jewelry designers from all over the world are establishing their companies. The city offers a favorable setting for the trade in precious metals, diamonds, and gold. If you have the necessary market understanding, it would be a great small business idea in Dubai. Remember that, if you want to start small, you can obtain a kiosk license in the UAE and set up your business.
The following locations are frequented by Dubai's jewelry vendors:
Dubai Multi Commodities Center (DMCC) is a center for businesses that trade in a variety of commodities, including gold, diamonds, and precious metals. The DMCC is advantageous for those who are interested in trading in rare metals.
Dubai Gold and Diamond Park are made up of manufacturing buildings, commercial areas, and stores that sell personalized jewelry. The Jebel Ali Free Zone Authority (JAFZA) oversees it, and both locals and tourists do well here.
The Dubai Gold Souk is a historic market in the Deira neighborhood of old Dubai. The soul and heart of Dubai's gold trade sector has always been the Dubai Gold Souk, which is an institution in and of itself.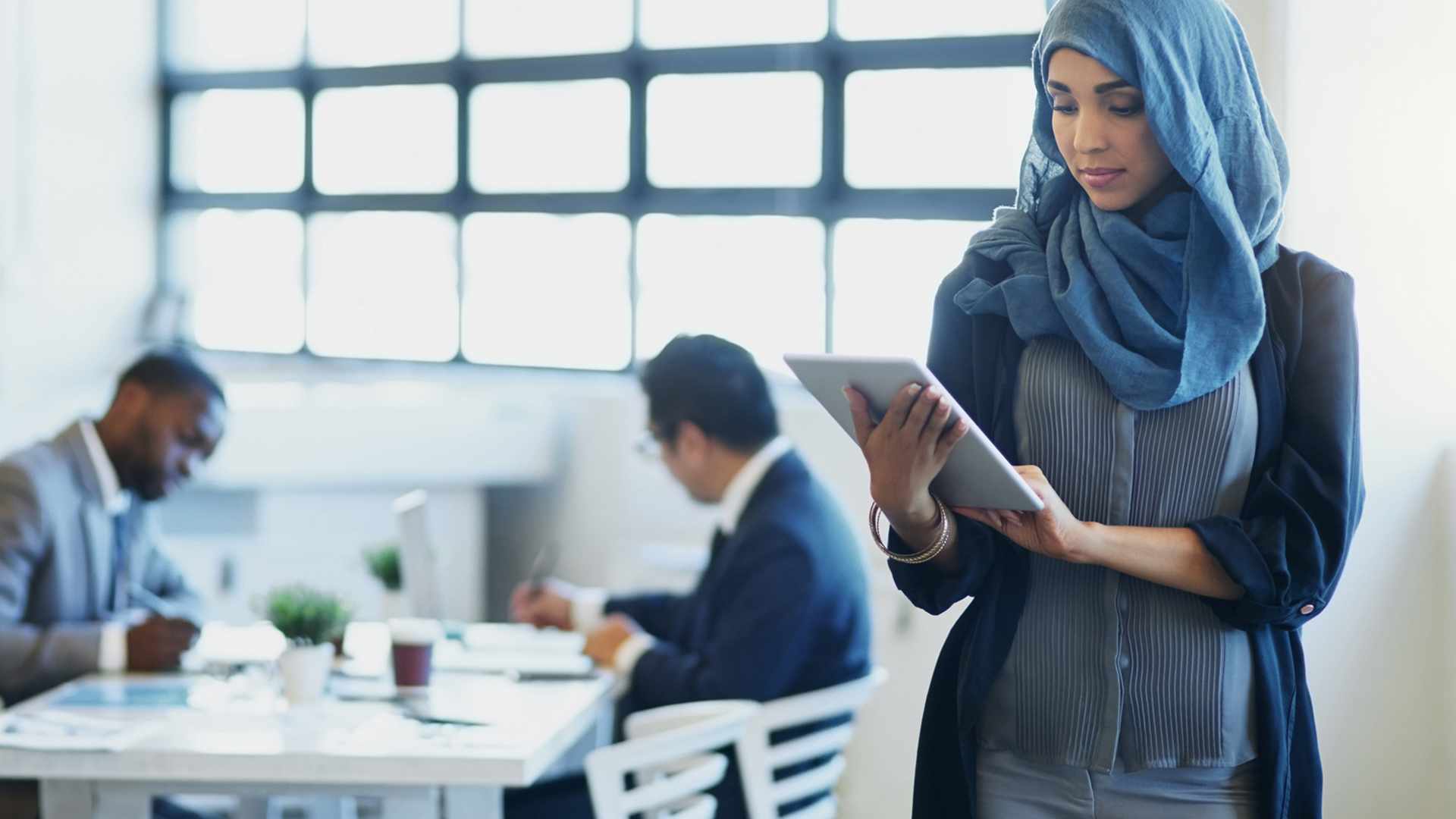 Numerous national and international businesses from a wide range of industries, including infrastructure, transportation, construction, tourism, and medicine, are setting up shops in Dubai. Thus, businesses need help with taxation, bookkeeping, trade compliance, and accounting. Accounting businesses have greater options to meet client needs as trade grows.
1.9 Specialty clinics
Whatever the circumstance, the beauty industry is not really hindered for very long. The need to look good always drives the business of making individuals look beautiful, even through cosmetic procedures; whether it be behind the facemask or just glamourizing that mask. These "luxury" services, such as cosmetic surgery and laser hair removal centers, are still in demand.
1.10 Digital Marketing
The UAE's commercial hub is Dubai. Digital marketing is another business opportunity in Dubai, UAE, It offers opportunities for advertisers from all over the world to set up shop here. Because of its low tax rates and pro-expat laws, Dubai has attracted the interest of both international and local organizations. The city provides a wide range of options for advertising firms, including digital, print, billboard, television, and print media. TV advertising is the most prevalent and prominent type in the region. However, the demand for market analysis, market research, and brand management is rising, indicating an upward trend in the digital market. Therefore, it is one of the best online businesses in the UAE.
Nowadays, we only need to tap a few times on our smartphones to access information and services. The methods for marketing have also changed. Traditional marketing techniques like hiring hoarding boards or running print ads do not have quantifiable results. Nonetheless, it has been demonstrated that the goals reached by digital advertising and marketing are far more successful. Moreover, tech-specific courses have been added by higher education systems. So, those who have such essential skills should definitely think about generating a living from them.
1.11 Tourism services
About 16 million travelers visited Dubai in 2017 for a variety of reasons, placing it at the top of their travel wish lists. Due to the UAE's growing population, the country's cultures and customs have become increasingly varied. This covers all aspects of work, play, and health. The city was among the first places to welcome tourists even throughout the pandemic after making sure that all security precautions and standards were followed.
Due to its stunning architecture, top-notch malls with international brands, and general local and cultural experiences, Dubai is a tourist paradise. Many niches in the tourism industry, such as entertainment, sports, adventure, cuisine, and culture, offer opportunities. Establishing a tourism and travel company is advantageous because Dubai is growing and establishing itself as a popular tourist destination on a worldwide scale.
Dubai's forward-thinking leadership ensured that the economy recovered quickly. Tourists flocked to the city in December 2020 to get away from shutdown weariness. In Dubai, the December hotel occupancy rate increased to 71%. Little travel business ideas that specialize in visa processing and style management are therefore feasible. To provide this type of service, investors need to acquire a tourism license in Dubai.
1.12 IT solution
Many niches in the tourism industry, such as entertainment, sports, adventure, cuisine, and culture, offer opportunities. Yet, COVID-19 threw other businesses under the bus. Becoming digital was the ideal business to start in Dubai for investors as most operations came to a complete halt. IT nerds now have the perfect opportunity to implement their internet side hustle ideas.
The IT industry in Dubai was intended to be promoted and established through the establishment of Dubai Internet City (DIC) and Dubai Media City (DMC). Due to the rising need for digitization, IT companies are increasingly required to provide digital solutions. IT organizations must offer modernized solutions to sectors including hospitality, insurance, healthcare, finance, commerce, logistics, etc.
It is imperative that these businesses receive web-based (e-commerce websites, customer relationship management, content management systems, etc.) and mobile-based (native apps, social media integration) solutions. Thus, opening an IT company in Dubai will be profitable.
Due to the expanding populations in the UAE and around the world, technologies like RPA and AI have become more common in major enterprises looking to modernize their legacy procedures and reduce their reliance on manual labor. In 2022, one of the industries with the greatest success was technological services. As a result, one of the greatest businesses to launch in Dubai in 2023 is an IT solutions company.
1.13 Manufacturing
The pandemic-related limitations have changed the retail sector in Dubai in a number of ways. The methods used to entice potential customers have altered, from restricting the number of individuals who can enter businesses at once to banning the use of promotional samples. The demand for COVID-19 necessities, like face masks, hand sanitizers, gloves, PPE suits, immune boosters, and vitamins, and many others, is still very high.
Owners of small businesses have reacted quickly to this. To meet the rising local need for such necessities, several already-existing businesses, including those in the food and beverage and retail sectors, have added new company verticals and launched their own manufacturing businesses. There will still be a big need for these necessities.
1.14 Digital printing
Due to the proliferation of newcomers and customer credit term concerns, the printing sector in Dubai has long struggled with supply over demand. Nonetheless, the protracted crisis may have a positive impact on printers. For the hospitality, healthcare, entertainment, and retail industries, the necessity for labels, printed instructions, stickers, and socially distant fit-outs has generated an entirely new need. As a result, opening your personal digital printing firm in Dubai will be a wise investment that will yield significant returns.
1.15 Logistics
As the internet retail industry expanded, so did the demand for simultaneous delivery arrangements. Thus, the logistics company founded in Dubai is a respectable business concept. Given Dubai's easy geographic connectivity with suppliers, this business may be simple and incredibly profitable this year. Also, the speed of the entire logistic process is increased by how simple it is to import and export thanks to local rules. Consequently, in 2023, this could be among the most lucrative industries in Dubai.

2. Discuss Dubai business ideas with our top company formation professionals
It is only natural for you to have many concerns and questions before launching your own business in Dubai. Common questions and answers include:
Demand is also high in other industries like logistics, oil and gas, construction, beauty parlors, and healthcare. Dubai's commerce laws are open and created particularly to draw businesspeople. A firm can also profit from tax corporate advantages and is reasonably simple to set up in terms of procedures and paperwork. Dubai is a fantastic location to launch a business if you're thinking about doing so.
3. How Connect Middle East will make your business ideas in Dubai successful?
We can talk about and resolve whatever is preventing you from putting your business opportunity in Dubai into action. To discuss the implementation of your company ideas in Dubai, get in touch with our business setup agents. Our company formation specialists in Dubai and value-added solutions, such as PRO support and tax and accounting advice, will lead you based on their more than 20 years of experience. Put them in charge of the details so you can do business in peace and concentrate on your goals.

If you want to let us know about your business opportunity in Dubai, you can give us a call at +971 43 316 688 or send us an email at contact@c-uae.com.