If you are thinking of starting a grocery store, then Abu Dhabi is the place for you. You will find several opportunities in this country´s business market. These little stores that go by the name Baqala sell a range of general food products. In addition, the stores are all over Abu Dhabi and the UAE. The current beneficial economic development in this city makes it the perfect place for investors all over the world. Therefore, attracting businessmen and creating a small, but self-sustaining market that relies in grand part on businesses like Baqalas.
In this article, you will learn everything there's to know on how to start your own Baqala Business in Abu Dhabi. In addition, we´ll guide you through the fact that every business setup is different and must follow different procedures. The Abu Dhabi Government has made it an easy and quick process for every individual who has any interest in starting a grocery store. Nevertheless, entering for the first time international markets can be very challenging. Therefore, you will have to rely heavily on guidance and assistance from a third party.
1. What is a Baqala?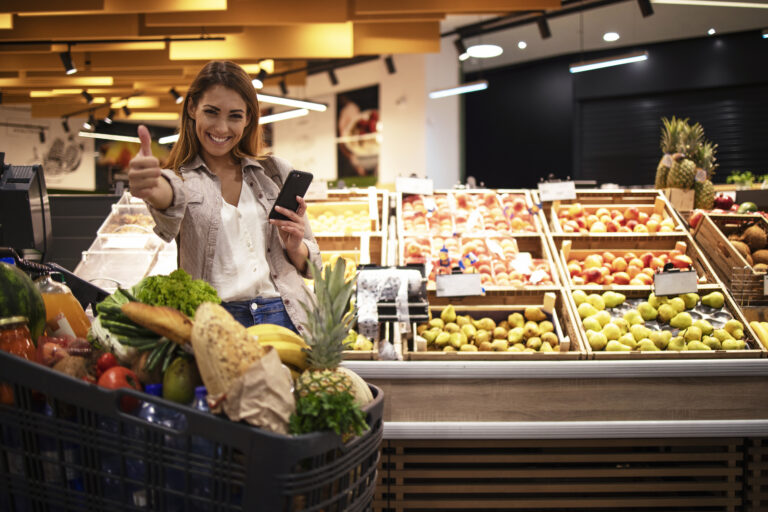 The term Baqala is a very old word, used in the Arabic language often referring to grocery stores that used to sell various types of seeds, vegetables, and fruits.  With a direct translation that means "what is from the ground". Abu Dhabi's Development Vision thought of the Baqala initiative as a sustainability concept. Therefore, this program seeks to improve health and safety standards across the UAE. This program states that every grocery store shares the Baqala noun in combination with its own original names with a smaller font. In addition, this naming rule serves the purpose of differentiation between every store. Therefore, all grocery stores in Abu Dhabi go by the name of Baqala and Here you can learn how to calculate rent for commercial property
Abu Dhabi's Baqalas must obey and comply with legal standards regarding store design and facilities. Therefore, all appliances and materials used in the Baqalas must fall under the mandated government norms. Equipment like ovens, refrigerators and even cash registers are standardized for every store.
The ADFCA's (Abu Dhabi Food Control Authority) standards took place for all new and existing stores in 2013. In case a store does not comply with the Baqala guidelines and norms, it won´t be able to open its doors to the public.

1.1 Why were Baqalas implemented?
The main reason for this legislative ruling to take action was to reduce and possibly eliminate any pre-existing health hazards. These health risks came as a result of poor hygiene and little supervision. The Baqala program provides an enhanced customer experience in the health and cleanliness areas. Therefore, these positive changes were applied across Abu Dhabi and the UAE. We in Connect Services Middle East will make sure that you know everything there is to know to successfully open your own Baqala.
1.2 Permission from DED
If you want to get clearance from the DED, the manager will have to surrender a detailed list of every single product that is up for sale at your store. In addition, if you plan to add any other product to your inventory, a new list should be delivered to the DED for its initial approbation.
2. Requirements to start a baqala in Abu Dhabi
The Abu Dhabi food control authority´s Baqala requirements are the following:
2.1 Branding & Logo
A store can be part of the Baqala program or work as an individual business. An individual store that is not affiliated with the program must use a different version of the official logo. Individuals or partners usually manage these stores, and one of the partners, as the law clearly states, must be an Emirati.
The logo for Baqalas is an Abu Dhabi Food Control Authority intellectual property and trademark and any copyright infringement is punishable by law. In addition, The Abu Dhabi Food Control Authority is the only one that can approve the use of this logo for any Baqala in the country. Also, affiliated grocery stores can use their own branded trademark if available.
Examples of affiliate grocery stores include:
Co-operatives: established and managed by food cooperatives.
Forecourts, located in petrol stations.
Multiples: hyper/supermarket chains and convenience specialists.
The guidelines for branding and design regulate:
Vision and Mission statements.
Logo: design, printing, and editing.
Signage: from railroads signs to indoors and outdoors signalization.
Uniform: shirts, trousers, shoes, caps, etc.
Advertisements: printed ads, flyers, and outdoor propaganda.
Merchandising: pens, gifts, bags.
Click here and read about the benefits of hiring a professional company in Dubai and getting pro services in dubai.
2.2 Locating and Constructing your Baqala Premises
A Baqala is an existing real place, meaning that you will have to find the right location where you can start building your grocery store. According to the law, all the rules and regulations regarding hygiene and health protection are mandatory, including pest control, weather safety, etc. Every Baqala must be present at a minimum distance of five thousand mm (5000 mm) from each other.
Similarly, you must comply with environmental, safety, pest control (against vermin and birds) requirements. In addition, your Baqala will need protection from weather conditions such as flooding, storms, and rain (waterproofing).
Also, you need to take into account article 12, Regulation No. 6, 2010, which states that the minimum distance from other establishments/activities is 5000 mm. providing a security net for the health and safety hazard efforts that may arise as a result of unsanitary activities going on in nearby establishments.
Learn step by step how to obtain an E-commerce license in Dubai
2.2.1. Baqala Store Image Requirements:
Any external defects or elements that sit on top of walls need to be covered with plastic or polyvinyl chloride. In addition, external AC compressors lower than 1200mm (distance from the ground) must be covered with a ventilated & powder-coated aluminum cage.
2.2.2. Baqala Storefront (Shop Front) Requirements:
Undamaged 10-12mm thick aluminum-framed glass is also mandatory for the storefront. In addition, rubber, gaskets, and sealant must be in adequate condition to be used for both air-proofing & water-proofing.
Similarly, the aluminum glass frame must be fixed firmly and not loosely and the glass must be non-reflective and clear to provide full visibility into the store. Also, cut-out vinyl stickers of the green Baqala logo (safety stripe) shall be on display on the glass and doors at a 1200mm-height.
2.2.3. Baqala Entrance Door Requirements:
The glass must be non-reflective and clear to provide full visibility into the store. Also, the shop entrance should not display or shelve products. In addition, single doors must open for a minimum-width space of 900mm and double doors must open for a minimum-width space of 1600mm. Keep in mind that plastic wind curtains are not allowed while automatic air curtains are required instead.
Similarly, the entrance must not have any obstructive promotional materials such as posters or stickers (visual pollution), and the entrance must have Baqala push and pull stickers as well as opening schedules.
2.2.4. Baqala External Wall and Column Requirements
Cleanliness and uniformity of walls with high-quality paint (no stains, chalking, or blisters) are mandatory. Also, aluminum cladding could be used to cover surfaces that are not able to meet the cleanliness and quality requirements. In addition, you will require a No Objection Certificate (NOC) from your landlord if you fail to meet any of the aforementioned requirements.
2.4 Proper Price tag
Every article in your Baqala must have its own price tag. This is a mandatory regulation from the United Arab Emirates government.
2.5 Nomenclature
The trademark name of your choice must be the same when comparing it to signage and licenses. No differences should exist between those names.
2.6 Trademark
Every article you choose to sell at your grocery store must comply with government trademark laws.
3. Things to keep in mind before starting a baqala in Abu Dhabi
If you are ready to start your own Baqala business, here are a few guidelines that you should look into:
3.1. Decision Making
If you choose to start a business in Abu Dhabi, the main thing is to calculate your initial investment. In addition, you will have to make some market research and decide on what type of license will benefit you the most.
Learn here every tip to launch a low-cost company in the UAE
3.2. Documentation
Legal and personal documentation is a mandatory requirement. The owner´s travel and immigration papers or passport and visa need to be included in the application form for commercial licenses. In addition, you will have to register an Ejari contract, seek the municipality´s location approval, and comply with any other solicitation that may come up along the way. So, it's a must to take a look at your document´s expiration dates and make sure that they are all valid.
3.3. Initial Approval
Similarly, to start a grocery store in Abu Dhabi, you must submit all the documentation in compliance with the UAE government and the Department of Economic Development (DED) guidelines. After an extensive examination of all the documents, you will receive the initial approval from the DED. Similarly, this approval means that the United Arab Emirates has permitted you to set up your grocery store business. Therefore, you´ll be able to go through with the remaining steps on the process to open your Baqala.

3.4. Trade Name
The Economic Department of Development must approve your commercial name to trademark it. The trade name, which is also the commercial name, must be in accordance with the DED's guidelines. Ensure that you don't include any derogatory terms in your official name as this can land you in legal trouble. Moreover, stop yourself from using any political or religious names, this way you can present a professional front from the get-go. Also, keep in mind that many cultures collide in Abu Dhabi. Therefore using a name that could marginalize any group of people won´t be beneficial to your business.
3.5. Location
If you have already submitted the tenancy contract and finalized the location before the initial approval, skip this stage. However, if the location of the store is not exact or could possibly change, then you will have to submit prior approval to the DED. Once you have the location finalized for your grocery store, draft the tenancy contract and get the Ejari.
Click here and pick the best free zone to start your company
3.6. License Issuance
Every business activity falls under a certain license type in Dubai. The main categories are:
Commercial licenses.
Professional licenses.
Tourism licenses.
Industrial licenses.
A commercial license is mandatory if you wish to open a grocery store. If you receive a grocery license, then you will only be able to sell goods categorized as groceries. Therefore, you won´t be able to sell any other product that is not in compliance with your license.
3.7. Visa Processing
While getting your commercial license, you will also be able to apply for a visa at the same time. In addition to receiving your investor visa, you can apply for visas for your family and employees.
4. How can Connect Middle East help you in starting a baqala in Abu Dhabi?
Connect Middle East and its many years of experience is the perfect choice for you if you are looking to start any Business in  Dubai mainland, start any Business in free zone, or start any Business in offshore. Additionally, we will make sure that you comply with every requirement and established guideline in order to successfully start your grocery store.
Similarly, in Connect Middle East we´ll guide you and provide assistance in every step of the way towards creating and maintaining a successful business anywhere in the United Arab Emirates.
Would you like to contact Connect Middle East? You can call 00 971 433 16 688 or send an email to contact@c-uae.com, and you'll talk to one of our representatives that will gladly answer all of your questions. Contact us for inquiries regarding Company Formation in Dubai     |     PRO Services in Dubai    |   Business Setup in Dubai