Above all, certificates are essential for building credibility and competitiveness in the hectic business world. Businesses all over the world are aware of the benefits of certificates for boosting their credibility, encouraging growth, and gaining access to new prospects. The ICV certification is one such accreditation for businesses starting in the United Arab Emirates (UAE).
In this article, we will be talking about what is ICV certification. This document is a requirement for any businesspeople looking for possibilities in the nation. It is crucial to understand what the ICV certification in Dubai is and how to obtain one, for this reason. Additionally, there are the advantages that come with holding this accreditation.
What is ICV Certification and Its Significance?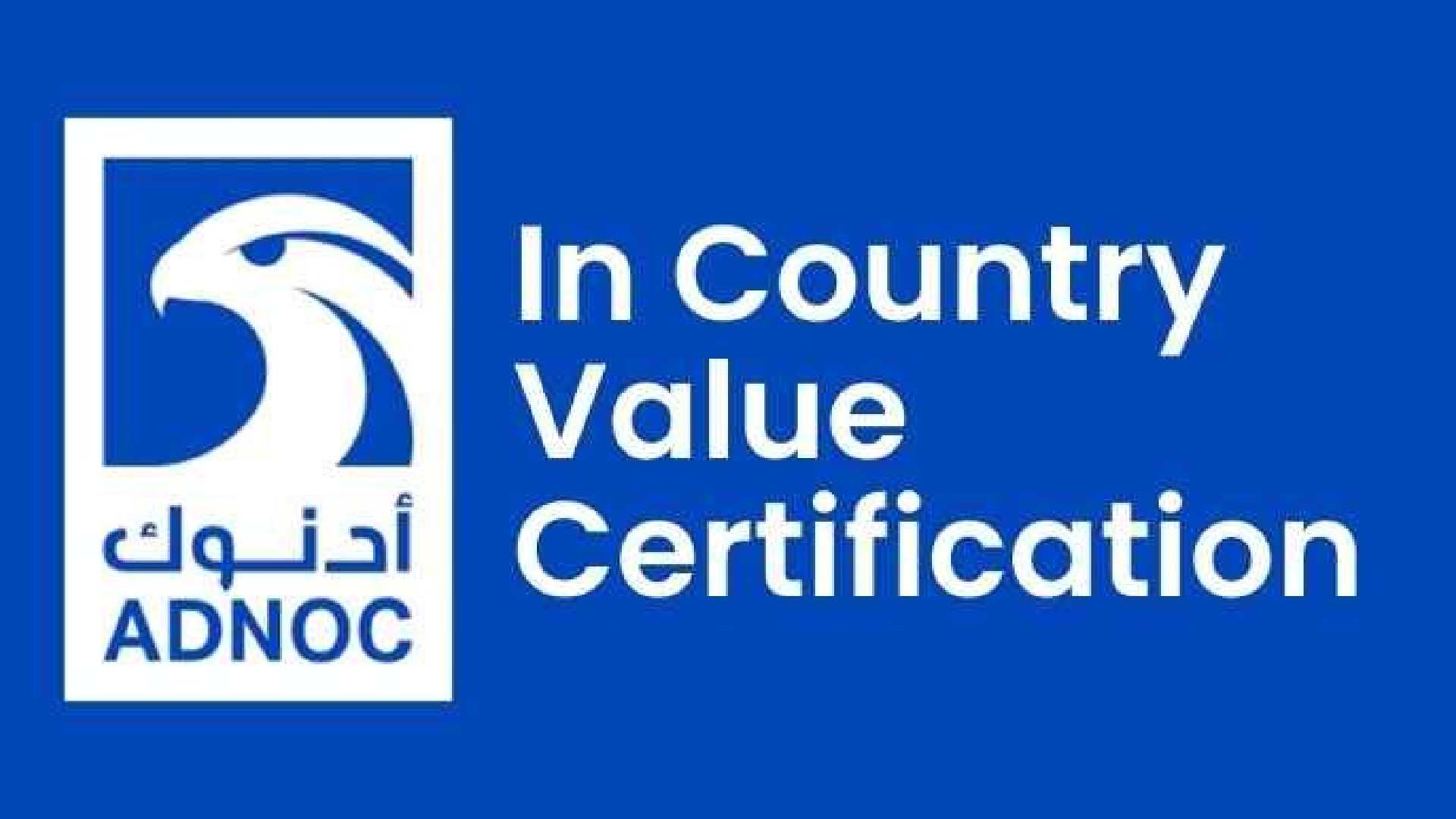 You must understand what ICV stands for before you can describe what an ICV certificate in the UAE is. ICV stands for in-country value (ICV) certification in this instance. This certification therefore denotes In-Country Value certification. The program's inception is the responsibility of the Abu Dhabi National Oil Company (ADNOC). The goal of the ICV certificate is to motivate and inspire regional businesses to engage in the oil and gas industry.
The purpose of the ICV certification is to evaluate and quantify the economic contribution that regional companies provide to the UAE. In this way, the scheme for certification assesses a company's performance while taking into consideration specific evaluation criteria.
Among the performance criteria are local expenditure, local labor, and what the owner has been investing locally. As a result, it aims to boost the number of regional businesses engaged in the oil and gas sector. Even better, they receive support for their development and obtain preference when applying for contracts.
Therefore, if you wish to start a business in the UAE, this program helps the local and national economies. In this way, businesses who want to be ICV certified must go through an evaluation process. thus, to evaluate adherence to program requirements. This has a two-year validity period and may extend following a favorable re-evaluation.
The Process of Obtaining ICV Certification
Now that you understand the ICV certification meaning, you need to know how to obtain one in the United Arab Emirates. The procedures for obtaining these kinds of certificates are fairly straightforward because operating a company in the UAE is simple to do. For this reason, we will walk you through every step of the process so that you can get your ICV certificate in Dubai, United Arab Emirates.
Navigating the ICV Certification Process
Step One: Financial Statement
First, select an ICV certification body that has received UAE government approval. The ICV score for your business may be evaluated and verified by these organizations.
The financial transparency of a corporation is where the ICV certification process starts. Financial statements that have been audited must be in place by businesses. These statements highlight the company's sales, costs, and profits while giving an accurate and thorough assessment of its financial performance.
Step Two: ICV Certificate Template
Gather the paperwork required for the ICV certification procedure. Financial statements, contracts, employment records, procurement records, and other pertinent company documents may be among them.
Following the completion of the ICV Certificate Template, firms proceed to complete the financial statements. Companies must enter information about their activities, investments, and expenses in the UAE. Businesses have to break down their spending on a variety of things, such as labor, local suppliers, and R&D.
The ICV Certificate Template must then be submitted, and after that, it will be evaluated by approved ICV certification authorities in the UAE. The submitted data is carefully examined by these certifying organizations, who evaluate its accuracy and adherence to the ICV certification standards.
They will evaluate your ICV score according to the information you have provided. Your impact on the economy of the UAE is quantified by your ICV score, which demonstrates your dedication to local producing value.
Step Four: Receive Certificate
You will receive the ICV certificate as soon as your score is in place and reaches the necessary standard. This certification serves as a formal acknowledgement of a company's dedication to advancing the economic development and growth objectives of the UAE. It stands for a company's dedication to fostering job growth and advancing the economy as a whole.
ICV Certification Meaning and Its Implications
For companies doing business in the United Arab Emirates (UAE), receiving an ICV accreditation is a crucial accomplishment. This certification holds a lot of weight in an economy known for its rapid growth and global relevance since it shows a company's dedication to boosting local economic output.
Beyond its immediate meaning, the importance of this accreditation resonates with inquiries like "What is ICV certification UAE?" Navigating the ICV certification procedure is essential for businesses hoping to prove their commitment to the UAE's economic development.
Businesses have the chance to align themselves with a defined framework that assesses their local material and in-country efforts thanks to the numerous ICV certification bodies in UAE. However, you must determine whether your business qualifies for an ICV certificate.
In general, companies who operate in the UAE and participate in the local economy are eligible for consideration for the certification. Review the standards established by the appropriate ICV certification organizations in the UAE.
ICV certification in the UAE is pursued with precise steps and requirements, whether in Dubai or another emirate, highlighting the country's desire for financial viability and diversification. Obtaining your ICV certificate entails a simple process with four key phases. Consider it as a succession of doable actions that together will take you to your desired destination.
ICV Certification Bodies in UAE
The MOIAT gives the ICV certifying body authority to review supplier requests for ICV certificates and to issue those certificates upon fulfillment of all requirements.
Identifying Key ICV Certification Bodies in the UAE
The ICV certification body is the entity responsible for evaluating, verifying, and awarding the certificate to eligible companies. Of course, it assures that the evaluation process is clear, accurate, and consistent with the region's economic goals.
For example, numerous bodies in Dubai are in charge of giving ICV certifications to businesses. In Dubai, some of the important bodies that grant ICV certifications are:
Department of Economic Development (DED): A significant government organization actively engaged in fostering economic growth and ensuring the execution of numerous economic programs.
Dubai Energy and Water Authority (DEWA): An important participant in the water and energy sectors promotes ICV adherence within the businesses in its area of influence.
Abu Dhabi National Oil Company (ADNOC) Group: The UAE's primary competitor in the energy sector is regarded for being a pioneer in executing the ICV program.
Dubai Multi Commodities Centre (DMCC): Committed to fostering the development of local businesses and industries in order to support the ICV program.
Dubai Petroleum Establishment (DPE): Accountable for hydrocarbon exploration and production inside the Emirate of Dubai.
Role of ICV Certification Body in Assessing Compliance
One of the appointed certification bodies, which are responsible for evaluating, reviewing, and validating the ICV scores of suppliers, issues the In-Country Value certificate. The certification process takes place in accordance with a procedure that has been agreed upon by the entities and the certifying authorities to ensure fairness and honesty. Additionally, those responsible oversee and manage the process.
The Certification Application Template must be completed by suppliers before they contact one of the proper certifying bodies that are able to provide ICV certificates. Only these vendors can issue ICV certificates, according to the ICV Certifying Bodies List, which contains a list of all authorized Certifying bodies. Any certificate that comes from an organization other than those on the list is invalid and cannot be legal.
In-Country Value (ICV) Certification Explained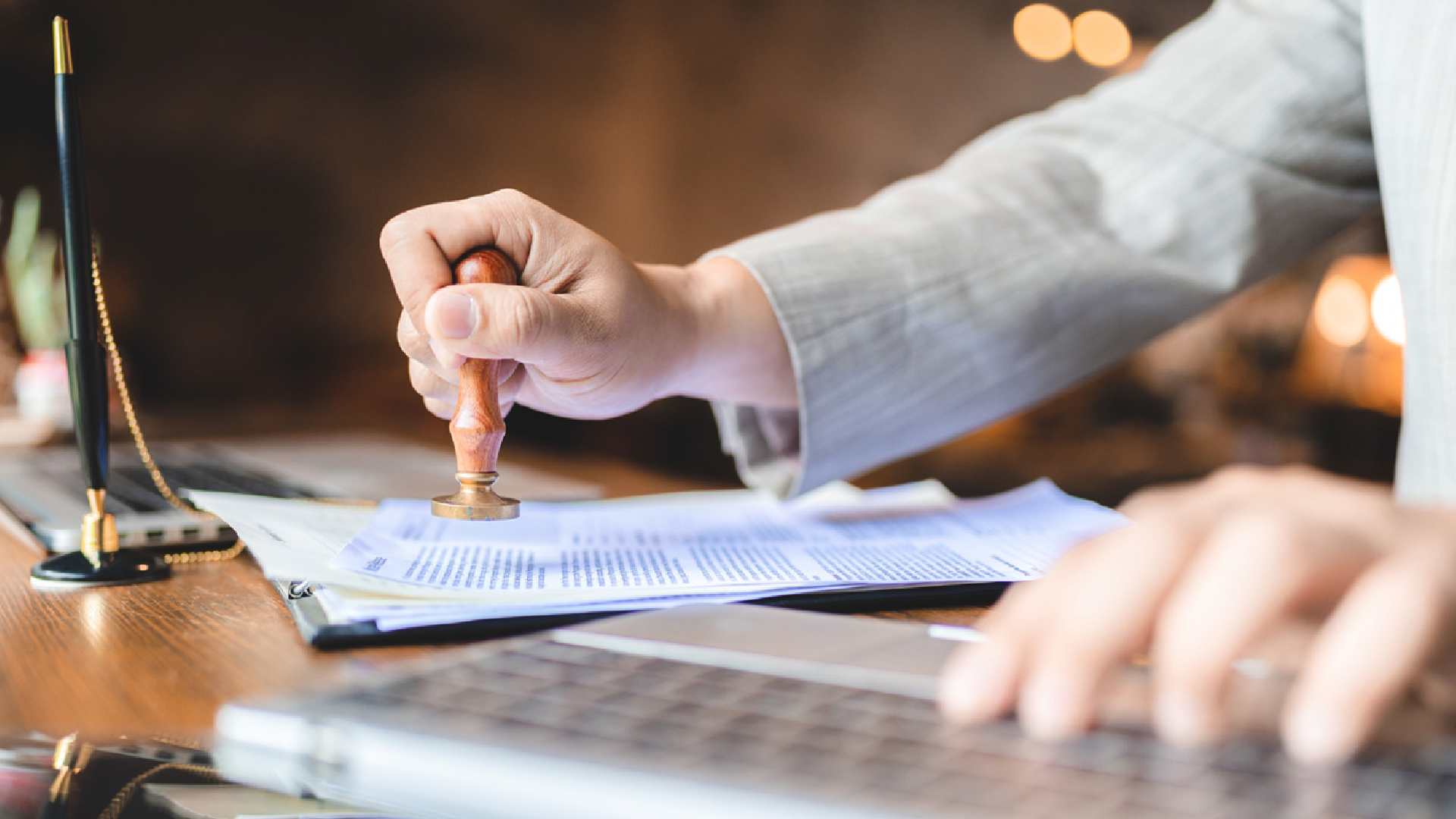 In order to improve economic performance and assist regional industries, the government has been implementing the In-Country Value (ICV) Program, which directs more public expenditure into the UAE economy. The program not only raises demand for locally produced goods and services but also highlights domestic resources and draws overseas direct investment to the regional industrial sector. The 2018 inauguration of the ICV program in Abu Dhabi has been a huge success.
The single ICV certification procedure was joined by Abu Dhabi Ports, Adnoc, ADDED, and Aldar Properties. The name Participating Entities has been adopted to describe them. In order to work with Adnoc on the program, Mubadala Investment Company and ENEC additionally entered into agreements. More organizations will decide to use the ICV certification platform in the near future. Suppliers can use the one-stop ICV certification process to combine the ICV certification procedure into a single ICV certificate if they are principal or secondary suppliers in the selection process of the Participant Entities.
In-Country Value (ICV) Certification in Detail
ICV Certificates seek to localize significant supply chain components, promote private sector involvement, and diversify the Gross Domestic Product (GDP). Supplier investment that stays in the UAE or contributes to it is computed and taken into account as in-country value, according to certifying organizations in the UAE. As of December 2019, Adnoc's ICV program had placed almost 1,500 Emiratis in the private sector. In the UAE, more than 3,000 businesses have ICV certification.
A wide number of areas are under ICV certification. Including manufacturing, investing, Emiratization, contributions from foreigners, and investment growth. ICV has grown into a business line as a result of this progress, and it must be supplied by businesses established in the UAE. ICV certificates support businesses and provide them the option to choose first in tendering procedures. Organizations without an ICV certificate remain eligible to compete in Adnoc Group tenders. However, their ICV rating will be zero, making them less competitive than those with better ICV ratings.
Advantages of Achieving In-Country Value (ICV) Certification
The In-Country Value (ICV) accreditation undoubtedly has a unique place in the UAE culture. Having an ICV certificate has a number of benefits, including:
Elevating market standing: In a nutshell, the ICV accreditation is a symbol that raises a business's market status from common to prestigious. It acts as a concrete demonstration of a company's dedication to not only profit but also the overall expansion of the UAE economy in a sector where competition is fierce.
Building stakeholder trust: Successful business partnerships are built on trust. An ICV certification is more than just a paper; it is a symbol of honesty, decency, and commitment. Having this ICV certificate demonstrates a company's commitment to openness, moral behavior, and local empowerment.
Amplifying business opportunities: The UAE's government initiatives are also in high demand since they have the ability to take enterprises to new heights. ICV-certified businesses are more enticing and suitable for government partnerships because the ICV certification perfectly complements the UAE's aim of encouraging local businesses.
Enhancing reputation: In the age of technology, word of mouth spreads swiftly. Having an ICV accreditation in Dubai or elsewhere in the UAE shows a company's commitment to corporate social responsibility in addition to its financial commitment. This reputation pulls hiring candidates who are in line with the company's culture as well as customers.
Obtaining competitive edge: An advantage over competitors is a prized possession in the business world. That is what the ICV certification grants. This competitive advantage supports in market differentiation, making the business a top choice for partnerships, agreements, and partnerships. In conclusion, we can assure you that thinking regarding the ICV certification procedure and significance is a wise strategic decision.
ICV Certification in Dubai
For organizations, getting an ICV certification is an essential step. It is essential to comprehend what ICV certification comprises, what it means, and why it matters. The ICV certification procedure, which is under a number of certifying agencies in the UAE, guarantees adherence to local value requirements. A recognized ICV certification authority must be contacted by companies requesting ICV certification.
ICV Certification's Impact on Businesses in Dubai
The UAE has benefited greatly from the ICV program's assistance in coping with the effects of COVID-19. The program has been accelerating employment creation, localized significant supply chain nodes for the Emirate, and raised GDP. All of these actions have been helping in mitigating the effects of COVID-19, which has made many economies debilitated.
The organizations that are participating in the initiative must actively look for opportunities for cooperation as well. This will improve the demand for goods and services produced locally and help increase employment possibilities.
Navigating ICV Certification Requirements Specific to Dubai
Depending on the organization and the application program, different individuals may be eligible for the ICV certificate. For instance, any organization can receive an ICV certificate through the national ICV system of MOIAT. No matter if it is in or out of the UAE, the program's rules must be observed.
The ADNOC ICV scheme, on the other hand, allows only supply firms to get the ICV certificate. These sectors must be interested in participating in ADNOC bids from a certifying organization that has received approval from ADNOC and submitting the supplier's application template. The best advice is to speak with the organization that needs the ICV certification UAE directly. Thus, you can be certain of the requirements for eligibility.
Achieving ICV Certification in UAE
One such project is the In-Country Value (ICV) program. The ICV program, implemented in 2018 by ADNOC, intends to localize the UAE's supply chain. Also, it quickens the rate of growth of the Emirate's GDP. The ultimate purpose of this initiative is to boost the economy of the UAE. Plus, provide Emiratis with employment and entrepreneurial possibilities.
Strategies to Successfully Attain ICV Certification
Certain tips to attain ICV certification are:
The suppliers must get the ICV certificate for every one of their many legal entities if they need an authorization. Even though the proprietor of the business is the same, the authorities view each license as an independent legal entity.
The MoIAT will provide an overall ICV certificate for the organization in that Emirate if a company has various branches operating under comparable ownership and business practices in the same emirate. You also have to check your Emirate ID status it also need to be up to date.
According to suppliers, the numbers that appear in the certificate should exactly match the supplier's financial records. Additionally, confirm that the financial accounts have preparation in accordance with IFRS, the international accounting and reporting standards.
The financial statements that have undergone an audit cannot be more than two years old as of the certification year. In order to be eligible for ICV certification in 2023, vendors cannot submit audited accounting records that are older than 2020.
Companies that are new (less than a year old) could not have financial statements that are under auditing. These businesses are eligible to submit Management Reports for up to a 9-month period, which can be in place for ICV computations. Audits are essential for management accounts that are older than nine months.
Beginning on the day when the audited accounting records are in place, the ICV certification will be effective for 14 months. During the time of validity, suppliers may recertify their ICV certifications employing the same audit financial statements. Nevertheless, the expiration period of 14 months commencing with the initial issuance will remain intact.
Suppliers must appoint a certification organization for issuing the ICV certificate. Nevertheless, suppliers have no right to change certifying organizations without adequate justification in any particular year.
Leveraging ICV Certification for Business Growth
You have up to a 40% edge in the process of bidding if you have an ICV certificate. This offers you a lot of negotiating power. Even though this certification is optional and businesses without it can still participate, their ICV score will be 0. Additionally, this certification enables businesses to be offical suppliers and vendors inside the MOIAT database.
They receive first priority access to various contracting requirements inside the collaborating entities as a result. They are also essential for projects for which there are no bids in place. Suppliers significantly help the UAE achieve its goal of growing small enterprises by participating in the ICV program. Moreover, they were able to lessen reliance on imports.
With the help of this program, local suppliers will have additional opportunity to collaborate with foreign businesses. Those who want to benefit from the synergistic advantages of a shared supply chain. Furthermore, ICV certificate holders could enjoy a contractual benefit with similar companies and the same government departments.
Companies with higher ICV scores have a greater likelihood of obtaining government contracts according to the ICV score. Organizations that do not possess this accreditation, however, are at disadvantage to those that do. In this way, it is obvious that the ICV accreditation allows for the presentation of new commercial options and partnerships with other organizations.

Obtain all the information regarding authorizations and licenses, go to our insights section now!