During the last few years, one of the most open and successful economies in the world has been that of the UAE. And due to its thriving and growing business environment, many entrepreneurs from many countries have set up their companies here. But what makes the UAE's economy strong? The best way to answer this question is by conducting a UAE market analysis.
In this article, you will learn about the current UAE business environment, dynamics, and economy that benefits entrepreneurs and companies. Besides, you will also be able to find useful information about investment in the UAE, essential regulatory considerations, and more. As a result, you will get an idea of how profitable it can be to set up your business in this country.
Brief overview of the UAE's thriving business environment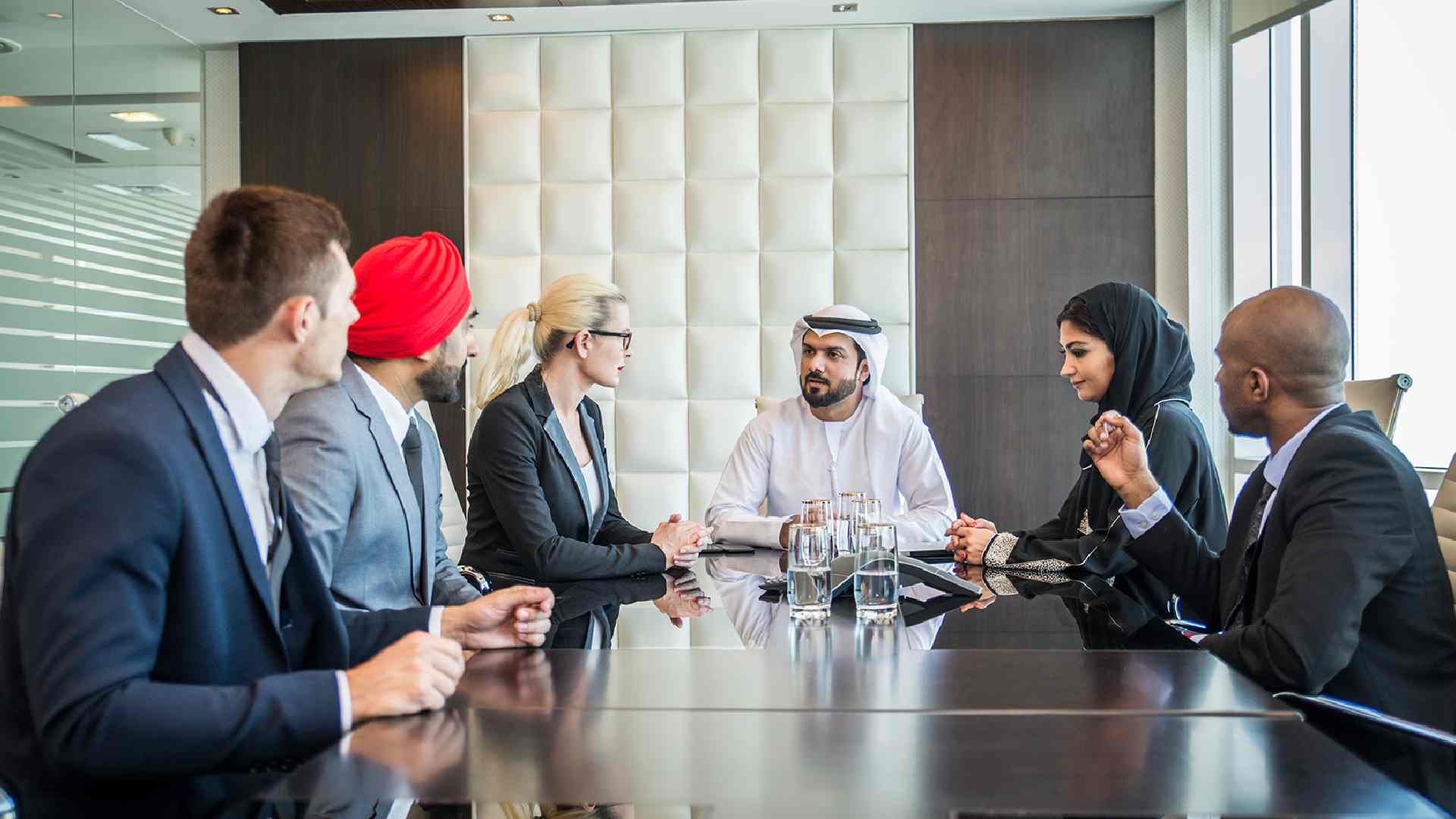 By having business-friendly free zones and flexible regulations, the UAE continues to be one of the most strategic business hubs. Besides, the country's rich natural resources, which include oil and gas reserves, have a significant impact on the economy too. Therefore, most of the UAE's wealth comes from oil experts (30% of the total UAE gross domestic product). As a result, the business environment in the UAE is benefited by its stable economy.
Furthermore, the United Arab Emirates is also known for being a country that develops and diversifies its economy very quickly. As a matter of fact, it is developing a program that allows the reduction of reliance on oil and gas. In other words, the UAE looks forward to transforming its economy from labor-intensive to one based on technology and knowledge. So, according to recent a UAE market analysis, it will improve the UAE business environment exponentially.
Importance of small businesses in UAE's diverse economy
Both foreigners and UAE citizens can easily set up their small businesses in the country and get benefits from it. And the government has established a business-friendly environment to allow businesses and every small investment in the UAE to succeed. But what is the importance of small businesses in the economy of this successful country? Below, we will mention some of the most remarkable aspects that illustrate their importance:
Their contribution to the UAE's Gross Domestic Product (GDP): in the UAE, around 94 percent of the total number of firms consists of small and medium enterprises (SMEs). And according to the UAE market analysis, that plays a critical role in the UAE's economic growth and diversity. In Dubai alone, SMEs contribute 40 percent of the emirate's GDP.
SMEs provide job opportunities: apart from contributing significantly to the country's GDP, SMEs can also provide job opportunities. As a matter of fact, they provide jobs for 86 percent of the private sector's workforce approximately.
Their impact on the UAE's economic diversification: as we mentioned before, one of the goals of the UAE government is to reduce the country's dependence on oil and gas. And by supporting SMEs, it is possible to diversify the UAE's economy and improve the technology, retail, manufacturing, and services sectors.
Competitiveness and innovation: most of the time, small businesses are capable of leading the way when it comes to innovation and competitiveness. Therefore, SMEs are essential for the country's development and leadership in the era of digitization.
Criteria for Successful Business Ventures in the UAE
Although the UAE is a perfect place to establish a business, considering the UAE market analysis is fundamental. Besides, certain criteria can determine the success of a business venture in the UAE. So, whether you are a foreign or local entrepreneur, you should consider the following criteria:
Acquire market knowledge: before setting up your business, conducting a UAE market analysis will be your priority. This way, you will be able to understand how the market flows in this country. Besides, you will also learn how to invest money in the UAE and benefit from it.
Have a solid business plan: the success of your company will also depend on the business plan you design. And make sure to include all necessary details to complete the setup process and set your business goals. For example, you need to define your company's value proposition, market strategy, business model, financial plan, etc.
Be financially stable: apart from having a plan, it is crucial to have the ability to finance your business and keep a healthy cash flow. As a result, it will be easier to make your company grow steadily.
Comply with all UAE regulations: as you may know, each location in the UAE has its own rules. And, depending on the jurisdiction you choose, you must be aware of these regulations and comply with them.
Get a qualified Human Resources team: whether you decide to have an in-house department or outsource your HR duties, it is essential to count on a qualified team.
Adapt and innovate: there is a changing business environment in the UAE. Therefore, all companies must be able to innovate and adapt to the most recent market trends and demands. In fact, you should keep in mind that these elements can be a decisive factor for your business success.
Economic Foundations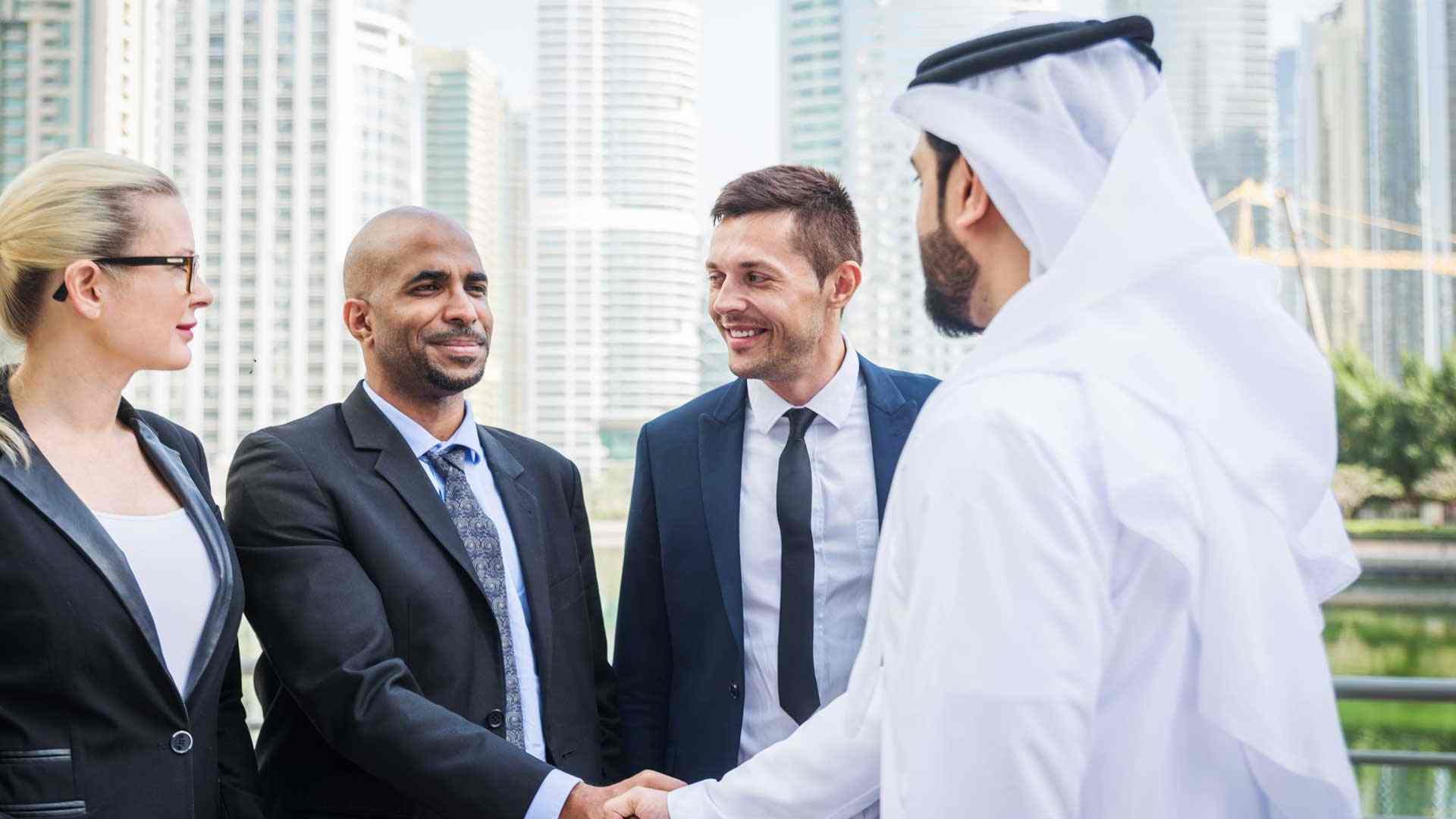 Before discovering the vast oil fields in the 1960s, the UAE's economic foundations used to be fishing and pearl trade. But then, oil and natural gas became the mainstays of the country's economy as these contributed significantly to the government's revenue. However, it is no longer possible to keep depending on these natural resources to make the UAE's economy strong.
Therefore, the government has set a new goal consisting of embarking on economic diversification strategies to reduce oil revenue dependency. And now, there have been huge investments in the UAE to develop and boost other economic sectors in the country. For example, among the best investments in the UAE that the government has made you can find the development of these sectors:
Tourism.
Construction.
Finance.
Renewable energy.
On the other hand, the government has also made another good investment in the UAE, which is related to business. Abu Dhabi Free zones are places that the UAE authorities equipped in order to attract foreign direct investment by providing excellent incentives. For instance, tax exemptions and full company ownership are among the most advantageous features of these locations. With the improvement of all these sectors, the UAE seeks to change its economic foundations for the better.
Market demand and trends analysis
Over the past few years, there has been significant growth in the UAE's economy. But the reason is no longer related to its main economic foundation (oil and natural gas resources). In fact, this recent growth is due the diversification and the increasing demand for a variety of services and products.
For example, when it comes to market trends, a UAE market analysis allowed us to learn about the increasing popularity of e-commerce and digital services. And, as you may know by now, many customers are turning to online platforms for their shopping needs. Simultaneously, there has been an increase in the demand for logistics, delivery services, digital marketing, and advertising.
On the other hand, many consumers have also been becoming aware of the environmental impact of their actions. And currently, they are seeking out companies that prioritize social responsibility and sustainability. Therefore, there has been a remarkable growing trend regarding the demand for sustainable and eco-friendly products.
Cultural and regulatory considerations
Choosing a sector to set up your business or make a good investment in the UAE is essential. However, it is also crucial to be aware of the cultural and regulatory considerations when doing business in this country. For example, since it is a Muslim country, people there celebrate different holidays, like Ramadan, Hijri New Year, etc.
Furthermore, there are other small details in their culture that you should be aware of. For instance, the workweek in the UAE is from Sunday to Thursday, while Friday and Saturday are the official days of rest.
As for the regulations, there are different regulatory schemes that you must comply with (depending on the jurisdiction you choose). And consulting with a local specialist is the best way to learn about UAE regulations for different businesses.
Potential for scalability and growth
It is not complicated to scale your business in a country like the UAE if you conduct a UAE market analysis beforehand. Firstly, you need to learn about the customs and regulations in the jurisdiction you choose to set up your business. For small companies, it is more convenient to set up in a free zone in Dubai or any other emirate.
And while your business grows and benefits from the Uae free zone incentives, you can open a branch in Dubai Mainland. As a result, you will be able to scale and expand your company. Besides, it is also possible to become eligible to bid for profitable government tenders. In addition, business owners can also diversify their product offerings and expand their clientele beyond Dubai.
Investment and Innovation
Many foreign investors have witnessed substantial economic growth in the UAE over the past few years. But there are still many other new investors who ask themselves "Where can I invest my money in the UAE?". Well, the answer can vary depending on the market trends and the investors' goals.
However, we can highlight some of the most recommended UAE investment strategies. For instance, these strategies are related to investments in the real estate sector, stocks and bonds, mutual funds, banks, etc.
Furthermore, the UAE is known for being one of the main centers of technology and innovation in the world. And that is because the government has significantly invested in the technology sector during the last few years. Therefore, if you are planning to invest in the UAE, think about investing in the technology sector or any of the others we mentioned before.
Challenges and Future Outlook
Apart from carrying out a UAE market analysis, you should also take a look at the challenges you might face. For instance, these are some challenges that business people (foreigners, in particular) must take into account:
Social and cultural challenges of doing business in this country.
Difficulty in finding a suitable local partner or sponsor.
Possible linguistic challenges when hiring local employees or doing business in the UAE.
There can be many other challenges, but if you request help from a local expert, you will easily overcome them. On the other hand, the future outlook of the UAE economy and businesses is positive. With strong economic foundations and huge investment efforts in several sectors as key pillars, doing business in the UAE will be even more thriving in the future.
Conclusion
After conducting a UAE market analysis, we can define the UAE as a diverse and dynamic economy. And it provides a lot of business opportunities for both foreigners and UAE citizens. Plus, it is easy to adapt to current trends and meet the changing needs of consumers if companies follow professional advice.
However, complying with local regulations and taking into consideration cultural aspects will also play a crucial role in reaching success. Besides, there is a criteria all business owners must follow in order to ensure a thriving future in the UAE.
Nonetheless, setting up a business in this advantageous place can be easier if you count on the right specialists. As a matter of fact, you can simplify all processes by hiring HR and business specialists.
Embracing Opportunity: Thriving in the UAE's Dynamic Business Landscape
As you have seen so far, the business environment in the UAE is one of the best in the world. Apart from that, establishing a company related to a thriving industry can be the most profitable decision you can make. And whether you decide to invest or create a new company, having the right tools and partners will help you reach success.

Have you already decided to invest or start your business in the UAE? Then, make sure to contact our specialists. Feel free to call us at +971 43 316 688 or send us an email to contact@c-uae.com.