Currently, the United Arab Emirates (UAE) is a very attractive business destination for investors and entrepreneurs around the world. This nation has various opportunities and characteristics to establish and grow your business. It is important to note that not all emirates offer the same conditions for entrepreneurs. For instance, if you want to do RAK company formation, the best place is the RAKEZ Economic Zone (Ras Al Khaimah Economic Zone).
In this article, we will explain everything you need to know to do RAK company training at RAKEZ. This is a free zone that combines all the good things of the Ras Al Khaimah and Fujairah emirates; which is very attractive for businessmen and foreign investors. Among the aspects that you will see are the characteristics of RAKEZ, the types of licenses, and the registration process. Moreover, we will also show you the benefits you will get for your business. Thus, you will be able to discover how and why RAKEZ can be the perfect partner for your commercial success.
Why Choose RAKEZ Economic?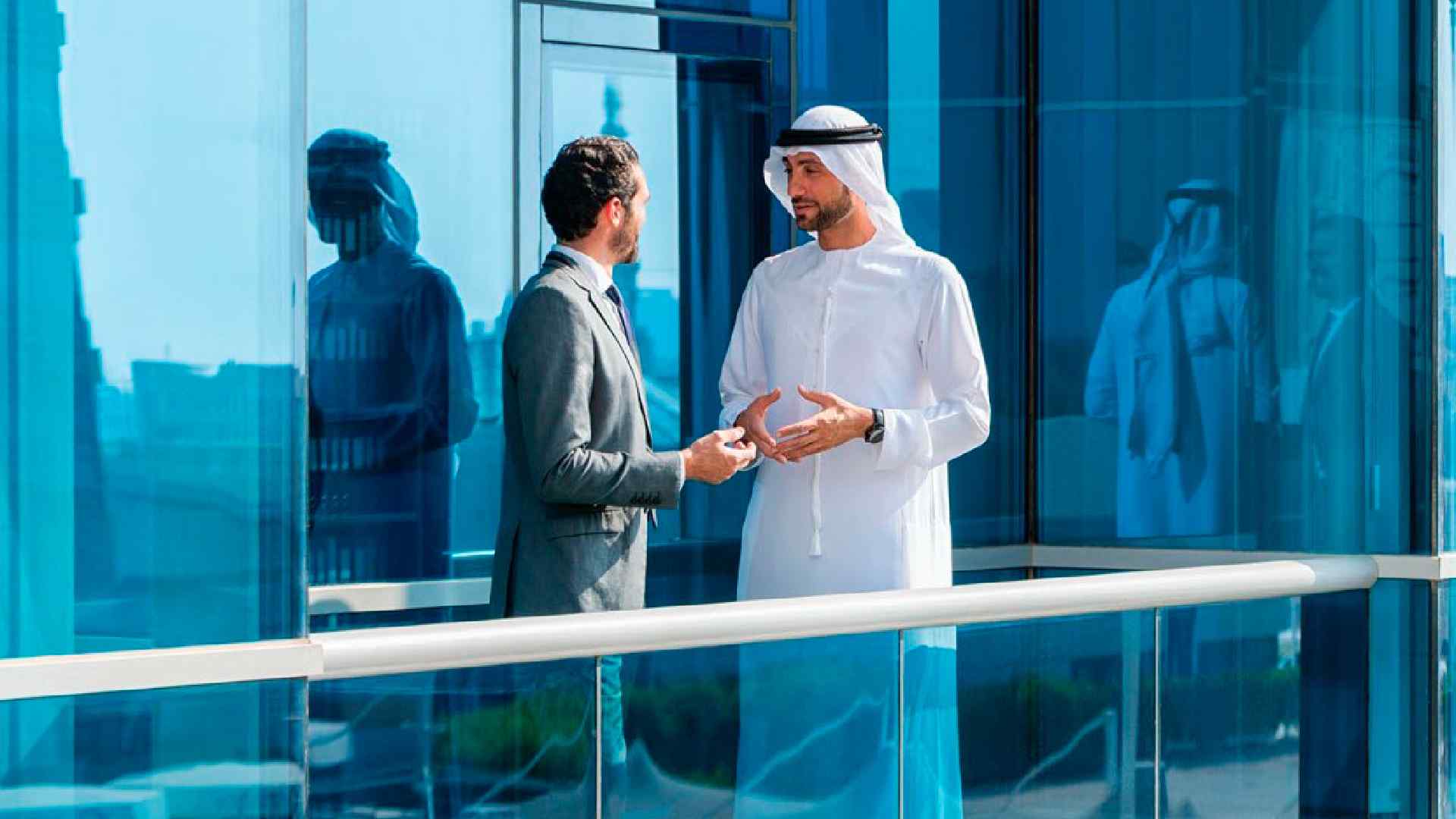 RAKEZ or Ras Al Khaima Economic Zone, was established after the consolidation of two free zones. These were the RAK Free Zone and the RAK Investment Authority, which made this zone huge. Among a large number of free zones in the UAE, the Free Zone Ras Al Khaimah Economic Zone; enjoys being one of the most popular for establishing a business in a free zone in the UAE.
People who do not know much about free zones in the UAE have heard of this one. In addition, Ras Al Khaimah's company formation is very interesting. Another positive part is it is not very far from the RAK airport, it has a nearby seaport. In this way, this area becomes a very strategic location for those who wish to start a business at a low cost in the UAE.
RAKEZ is made up of 6 specific zones that have their field. Among these you can find:
The Al Ghail Industrial Zone, which includes mass industrial manufacturers.
The Al Hamra Industrial Zone, is the perfect site for companies that are part of the light and heavy industry sectors.
RAKEZ Academic Zone, here are the best international educational institutions and service providers.
Industrial Zone of Al Hulaila, is an area where you find all those heavy industry producers.
Al Nakheel Commercial Zone, which includes first-class business centers for freelancers and SMEs.
The Al Hamra Commercial Zone, has a business space with access to commercial and industrial centers. It also has logistical access to entertainment and residential facilities.
Strategic Location
Its location is in the northernmost emirate of the UAE, Ras Al Khaimah, and is currently a major commercial destination. In this way, it attracts the attention of many investors. In addition, the region combines a highly favorable business environment and cost competitiveness. Thus causing many business professionals to want RAK company setup.
RAKEZ has a very strategic location and at the same time is a commercial support center. In this way, you find that it is home to more than 14,000 companies and that it covers more than 50 industries. With this on the table, many people take into account all the existing opportunities in this free zone. Thus achieving that many international investors take RAKEZ into account for future business
If you are a person who wants to start a business in the UAE and you do not know where yet, RAKEZ can be the ideal option. In addition, you can find this free zone in the heart of the emirate of Ras Al Khaimah. In this way, it becomes a connecting point between Europe, Asia, and Africa. You also know that near it you can find the RAK airport and a seaport.
It is also important to note that the UAE itself has a very good strategic location. This is thanks to the fact that its location is at the crossroads of the main maritime routes that exist. Turning this area into a very important logistics and transportation center worldwide.
Business-Friendly Environment
The RAKEZ is a business and industry center, which offers many customized solutions to many companies. Getting a Ras Al Khaimah business license will offer you a wide variety of business activities. In this way, you can be sure that you will find what you need to start your business. This is one of the largest free zones in the UAE.
Here is the division of activities according to license categories. In addition, these have a division into several groups, where each one has its list of activities. In some cases, the activities will require the manager to hold a relevant educational qualification. Which must be proven by a certificate at the UAE embassy in the country of origin.
These activities are related to a professional service that requires certain qualifications. Next, you will see these:
Accounting and bookkeeping.
Consulting and architectural design.
Aviation consultancy.
Consulting in communications engineering and many others.
At RAKEZ the mission is to enforce all substance requirements and many other activities about it. In addition, registration must be under special conditions, such as:
A space that has an office or warehouse function.
A presentation of a business plan.
Have a company manager, who is on the company resident visa.
Business Setup Process
Before you can set up your business on RAKEZ, you need to learn about the setup process. In this you must have certain documentation and follow certain steps that you will see below:
The first thing will be to choose what your commercial activity will be. In RAKEZ a wide variety is allowed, having commercial, educational, industrial, etc. By completing this you will be able to choose the correct license.
Secondly, you must choose the proper name for your company. Here you will not be able to include offensive content or religious references. On the other hand, if you want to use your name in the company you must use your full name. Also, you need to check if the name is available.
Subsequently, the third step will be to apply for your license. You will need to submit the completed application form. In addition, you must send a copy of your passport, a color photograph, and the business plan of your company.
Finally, in the last step, you will need to apply for the appropriate visas and open a bank account.
In order for you to complete the Ras al Khaimah company registration, you will need to submit certain documents. Here, you will be able to see what documents you will need to complete the configuration of your company.
An application form from the Free Zone Entity (FZE) or the Free Zone Limited Liability Company (FZLLC).
A copy of the passport of the manager of the company and its shareholders.
The latest copy of the UAE visa or immigration stamp held by the company manager and the company's shareholders.
Lastly is the No Objection Certificate (NOC) letter from the sponsor. All this will be in case the manager has a valid residence visa within the UAE.
Registering and Licensing
To carry out the RAK company formation process, there are two important processes. Which are the registration of the company and obtaining the business license. Both processes are very easy to accomplish. Next, you will see a guide of all the steps you must follow for the RAK Company formation.
1: Choose the type of entity for your company (it can be a free zone or not). You must also choose the type of license you need, depending on the commercial activity to be carried out.
2: Select the office space that you are going to use to carry out your commercial activities. You have the option of building or renting your company accommodation. The RAK company formation is a good option for any entrepreneur. However, it is much better for companies that need storage facilities. Office types can be flexi-desk, co-working spaces, or executive offices.
3: Submit the documents mentioned above and pay the RAK company formation cost. These fees vary depending on the type of license and the legal entity of your interest.
4: Receive the relevant registration documents and go through the process to obtain the business license.
Once the registration process is ready, you must obtain the commercial license of your interest. Next, you will have the steps to follow.
1: Complete the RAK company formation process. To do this, you have to define the legal entity and the type of license that favors you.
2: Submit the application and documents. The process can be done online by entering the RAKEZ website.
3:  Finally, you receive your license. When you complete this step, you already have the RAK company setup process complete. Moreover, you must wait between 3 and 5 business days to have your permit.
Visa processing
The procedures and rules for visas in RAKEZ must be the same as in any other free zone. That is, you can look for how to obtain a visa in the Dubai free zone, and RAKEZ it is the same. To apply for any of the available visas and complete the RAK company formation process, you must follow the steps below.
Register in the electronic channel service: This is a platform that has the function of approving visas online. The online visa approval authorities created this system to be able to process applications without any hassle. For this, they will ask you for a mandatory RAK-free zone visa cost and a refundable deposit.
Entry permit: Secondly, after registration, you must obtain a work visa or an entry permit. These permits are granted 2 weeks after applying. However, if you make a payment of 1000 AED the delivery is reduced to 1 week. It is important to clarify that the applicant must remain in the country until the completion of all processes.
Adjustment of status: To activate the entry permit, you have to go through a process of changing the adjustment of status. There are three forms of this adjustment of status. The first is the process within the UAE, for people living in the country. For this, you just have to send your passport to the immigration department. Which you will have it back between 3 and 5 business days after obtaining the stamp.
If you are not present in the country during the process, you can issue a visa wherever you are.
Emirates ID Registration and Medical Examination: Upon entering the country you must take a physical fitness test, which includes a blood test and a chest X-ray.
Benefits of RAKEZ Economic Zone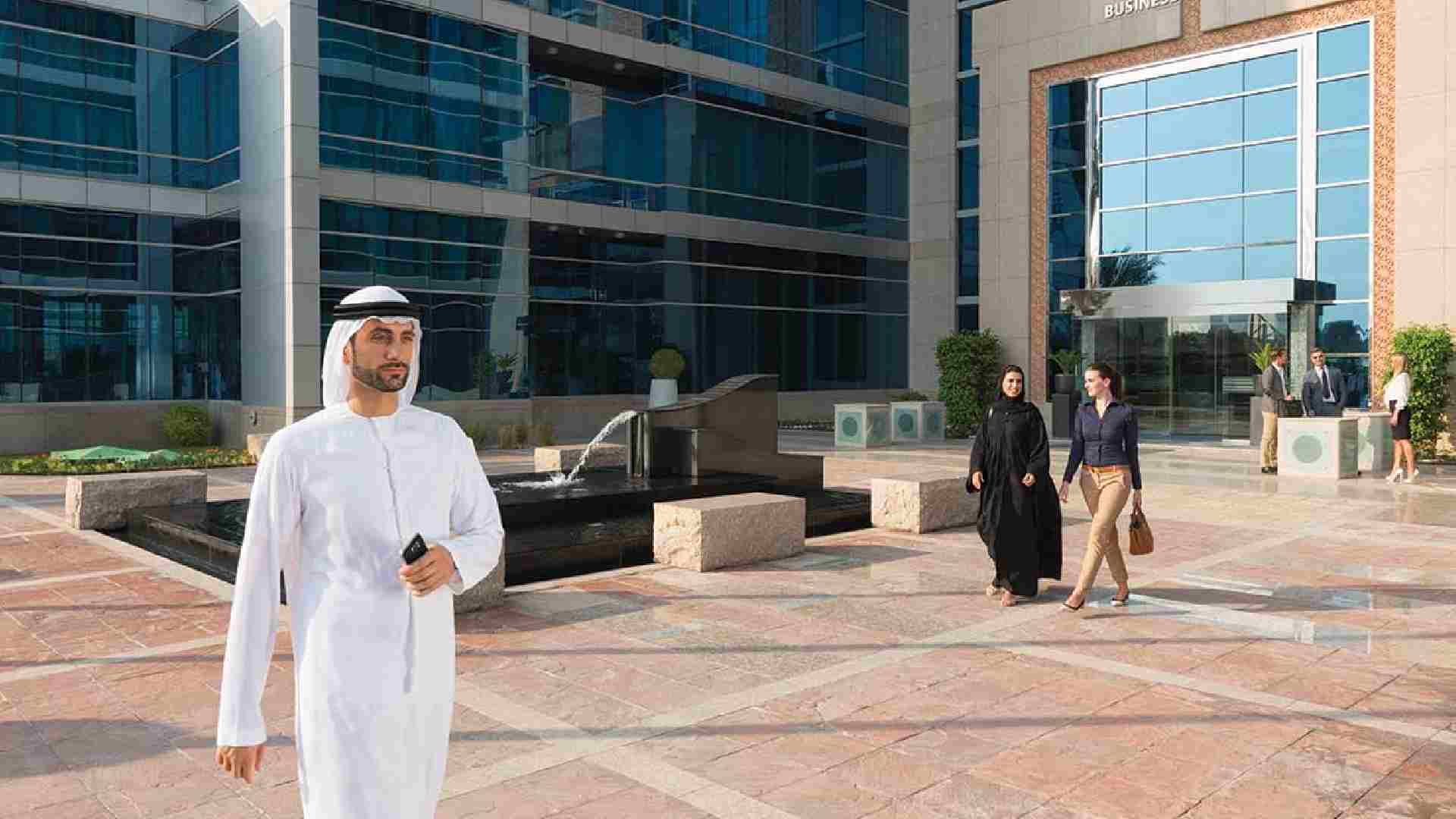 An entrepreneur who plans to open his business in RAKEZ will be able to enjoy many benefits. In this section, you will see different advantages that may be of interest to you if you want to go through the RAK company formation process.
Access to good costs and effectiveness: RAKEZ Economic Zone provides competitive rates to open your business at a low cost. In addition, they offer customized packages for the registration process. Thus, you can find one that suits your budget and needs.
Flexible Solutions: RAKEZ offers plenty of business and legal solutions for entrepreneurs. That is, it allows you to choose from a variety of legal entities, licenses, business activities, and installations.
Access to the global market: Entrepreneurs with a company in the RAKEZ Economic Zone have facilities on export issues. This free zone in Ras Al Khaimah connects companies with the main national and international markets. Certainly, this is thanks to the logistics infrastructure that it has and the commercial agreements.
Benefits in industrial matters: In RAKEZ there is an industrial zone whose function is to offer different incentives. Among them, are subsidized public services, government support, and tax exemption.
Exclusive promotions for entrepreneurs: People who want to carry out the RAK Company formation process have access to special promotions for SMEs. Among them, are guaranteed discounts, multiple commercial activities available, and a free residence visa.
Tax Advantages
It is common knowledge that one of the difficulties of new entrepreneurs is paying high taxes. At RAKEZ Economic Zone, this problem ceases to exist. This is because in this area you have corporate tax exemption. Most importantly, this is one of the essential factors that drive entrepreneurs to establish a business entity in the UAE. Both for the owners of industries and companies.
It is important to clarify that this same rule applies to the Emirates of RAK. That is, they provide a tax break for the budding industrialist to come forward and set up their trading business.
100% Ownership
At RAKEZ they provide entrepreneurs with the possibility of having 100% ownership of the business. This is because they offer a new business training structure. The most important thing about it is that it allows foreigners to own and control the shares of the company in its entirety, on the mainland of Ras Al Khaimah. And best of all, without the need to have a local partner in the country.
This is a great advantage as it facilitates investments in all the booming sectors of the emirate. Among them, are the agricultural, the services, and the industrial.
Customized Business Support
At RAKEZ Economic Zone you can find a variety of value-added services. That is, services that improve quality and customer satisfaction because they offer differentiated and comprehensive solutions to complement the main service. Which helps companies to create and operate in the emirate. Some of these assets are accounting, opening bank accounts, and purchasing. Moreover, there are other important services such as marketing, translation, and many more.
In addition, this free zone has a customer service team. Thus, you have the option of opting for guidance and advice to investors throughout the RAK Company formation process.

If you want to start your business in the region with our support, give us a call at +971 43 316 688. Also, you can email us your requirements at contact@c-uae.com.