Foreign investors and businesspeople are usually eager to establish a presence in the UAE. Whether a new firm or a branch of a large corporation, everyone prefers to conduct their commercial activities in Dubai. Why not, then? The list of benefits includes hassle-free business licensing, exposure for entrepreneurs, legal assistance from the UAE Government, and improved business infrastructure. However, there are certain sites that are more affordable than others. Consequently, investors prefer to establish in the cheapest free zone in Dubai.

In this article, we will learn more about cheapest freezone in UAE for business formation. In the region, there are over than 30 reasonably priced free zones that support a range of commercial activities. You are free to select the one that best fits your business requirements. Your company's operations are governed by a distinct set of laws and regulations that are specific to each free zone. To choose the cheapest free zone in the UAE, you must be aware of your company's needs in terms of budget, location, etc.
1. Do you know what is the cheapest free zone in Dubai?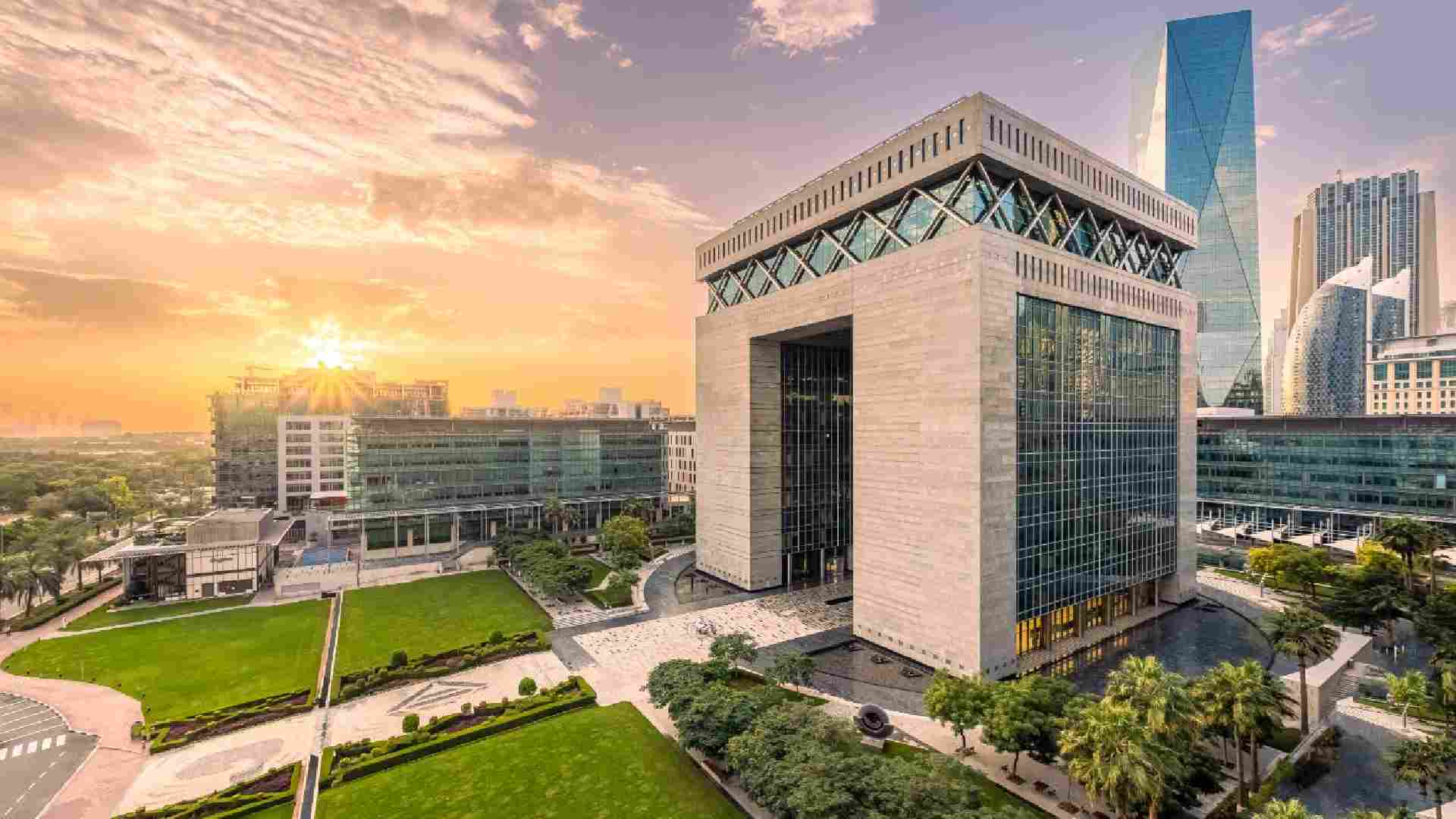 Although Dubai is home to numerous affordable free zones, the Dubai International Financial Center (DIFC) is deserving of special attention. A leading financial business hub for a variety of industries, including fintech, lifestyle, and more, is the DIFC. It is one of the top ten onshore financial centers worldwide. Also, it is Dubai's least expensive free zone for banking and fintech businesses.

The introduction of a common-law framework is the free zone's defining feature. The zone is governed by an independent authority, the DFSA (Dubai Financial Services Authority). As well as a separate legal system, the DIFC Courts.
When you create your firm in the DIFC, you will receive various perks, including:
Finance-focused free zone (there are only 2 financial free zones in UAE).
100% foreign ownership.
A solid legal basis for conducting cross-border activities.
There are no restrictions on capital repatriation.
Employee earnings are tax-free.
Common law, English-speaking judicial system.
The Dubai International Financial Zone is home to over 2,000 companies. Due to this, the area has evolved into a financial sector where many institutions connect, collaborate, and prosper as a whole.
You can start a financial company in a number of industries; including investment banking, trading, fund management, and financial consulting. Additionally, this shows how the DIFC is the Freezone with the cheapest company registration in UAE.
DIFC is a hub for lifestyle-related enterprises in addition to finance. Businesses including bars, gyms, coffee shops, and restaurants thrive and are profitable in the Dubai International Financial Center.
2. Know other cheapest freezone in Dubai, UAE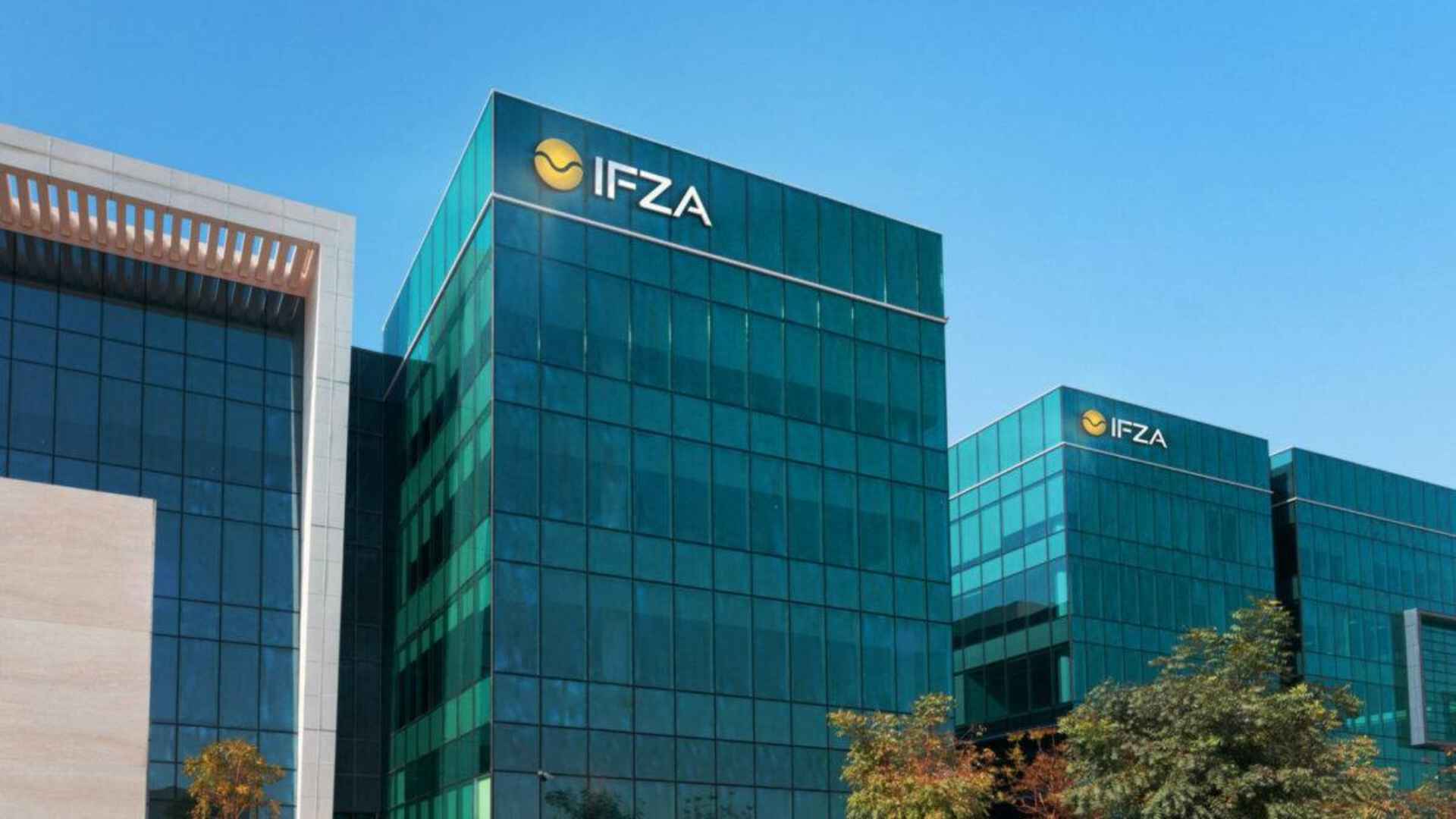 Here is a list of the cheapest free zone in dubai, excluding DIFC:
2.1 International Free Zone Authority (IFZA)
International Free Zone Authority has become one of the main centers for company formation in the UAE as a result of its rising popularity. Throughout time, IFZA has developed into a strong platform with a large worldwide network of over 800 partners. The best thing is that if you choose IFZA, you can get the cheapest trade license in Dubai and the UAE.
Advantages of forming a business in the IFZA:
Provides investors with a variety of products to pick from
The investor does not need to provide a yearly audit report.
For business owners and staff, a three-year visa
Authorization to work from home.
2.2 Dubai Silicon Oasis (DSO)
DSO is the hub of modern development and technology in Dubai. Workers can discover employment opportunities and housing comforts in this free zone. At Dubai Silicon Oasis, you may discover a number of tech behemoths, telecommunications firms, etc.
Although technology is this free zone's main draw, you may also find legal firms and consulting firms among other enterprises. A trade license from DSO costs less than AED 15,000, making it a cheap trade license in Dubai alternative for starting a business.
Benefits of establishing a firm in DSO:
Exemption from a number of taxes (including income, corporation, and import/export taxes).
In close proximity to the Tier 3 data center and cutting-edge IT infrastructure at Port Rashid, Jebel Ali Port, and Dubai International Airport.
2.3 Jebel Ali Free Zone (JAFZA)
It is the oldest freezone in the Uae and offers the most affordable business setup options. To add to that, JAFZA is one of the largest free zones in the region. JAFZA is the best free zone for logistics, commodities trading, and shipping enterprises to operate in the UAE.
The free zone provides six different kinds of business permits so that you can operate the venture of your dreams. Thus, with JAFZA, you can start a firm that is involved in production, trading, development, or providing services.

The advantages of setting up a business in Jebel Ali Free Zone are as follows:
Near the Al Maktoum International Airport and the Jebel Ali Ports.
No taxes or charges.
JAFZA is the most important business community in the Middle East and North Africa.
When looking for the lowest freezone license in Dubai, you cannot forget the Jebel Ali Free Zone.
2.4 Dubai Media City (DMC)
If you want to launch a media company, you should head to Dubai Media City. With best-in-class facilities, it serves as a hub for international media and makes it easier for companies to do business in and out of Dubai. Moreover, the DMC jurisdiction offers media and creative business businesses the cheapest business license in the UAE.
One of the greatest and most affordable free zones in the UAE, DMC has quickly grown into a center for international media. Subsequently, businesses including event planning, advertising, media outlets, and many more call the DMC home.
Thus, the advantages of setting up a firm in Dubai Media City are as follows:
Completely foreign ownership.
Free of customs charges (goods and services).
24/7 visa assistance.
Low Dubai freezone company setup cost.
2.5 Dubai Healthcare City (DHC)
The first medically free zone in the world is DHC. Top-tier healthcare facilities, clinics, pharmaceutical education, trading in medical equipment, etc. are the industries that prevail in this free zone. Likewise, this zone is under DHCA's direction (Dubai Healthcare City Authority). The cheapest Dubai free zone license cost for the healthcare industry is available by approaching the DHC's authority and submitting the necessary papers.
There are also a lot of opulent 5-star hotels, condos, and apartments in the area. Thus, DHC's goal is to become the world's foremost provider of healthcare. Consequently, here you can develop your business idea with no problem!
Advantages of establishing a business in Dubai Healthcare City:
Totally exempt from all taxes and customs fees.
Completely foreign ownership.
DHCA's administrative support.
2.6 Sharjah Media City
Sharjah Media City, often known as SHAMS, currently offers the cheapest free zone license cost, with business establishment packages starting at AED 5,750. The package contains a professional media license as well as one of the 13 activities specified. Therefore, to include more activities, AED 1,000 per activity is required.

The media activities include:
Advertising.
Digital marketing.
Programming and consultancy.
Media production.
Photography.
Web portal.
Printing.
Market research.
Graphic design.
Fashion design.
Interior design.
Interior design.
Translation services.
The media license is most appropriate for first-time business owners, UAE residents, and proprietors of established companies because this company creation package does not involve any visas. Hence, SHAMS enables the most affordable business formation in the UAE for creative firms of all sizes.
3. Learn the steps to start your business in the cheapest free zone in Dubai
Here are the basic steps for company formation in any UAE Free Zone:
Select the best freezone for your company.
Establish the corporation structure type.
Choose a business name to represent your company.
application and submitting all necessary paperwork
Choose a workspace.
Establish a bank account.
4. Open your company in the cheapest freezone in Dubai with Connect Middle East
Connect Middle East assists you in comparing and locating the most affordable free zone in Dubai. As a result, they aid you in selecting among the various jurisdictions and rules that apply to certain free zones. Our experts can walk you through the steps to guarantee you do not make any mistakes.

To enjoy optimum returns and exponential business growth, it is critical to implement your business idea in the ideal free zone setting in Dubai. Therefore, let us help you decide which one is the right for your business in the UAE. If you want to get in touch with us, you can call us at +971 43 316 688. Also, you can email us at contact@c-uae.com.