One of the most popular qualifications in the UAE is a training institute license. To have this license, applicants need to have a minimum of five years of experience in any field related to the profession for which they are applying.
In this article, we will discuss all the advantages of the training institute license. Besides, we will let you know the documents you need and its cost.
1. What is a training institute license?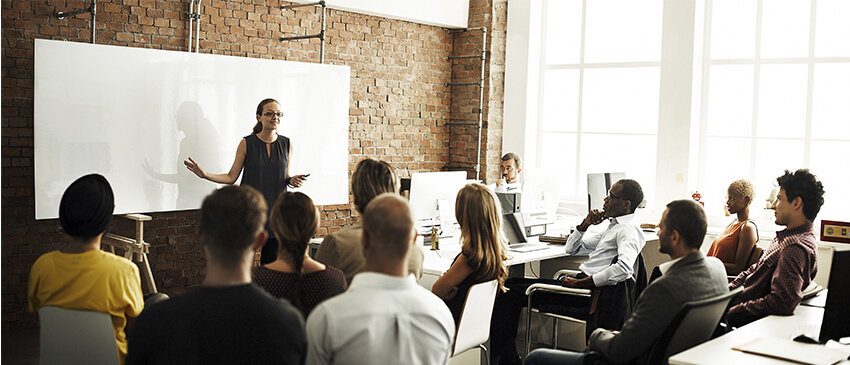 This license is an important requirement for any organization that wishes to provide training. The primary benefit of a training institute license is to provide the best possible learning experience for their students.
They need to make sure that the students can learn and retain knowledge to help them achieve their goals. If you want to know what careers you can study at a training institute, here are a few:
1.1 Finance training
The world of finance shifts every day, so it is important that beginners and professionals are up to date with their comprehension to keep up. On the other hand, you have to know the finance industry is an environment full of opportunities for people who are just starting.
Besides, this career offers a wide range of finance training courses and studies that are constantly updated. You have a lot of opportunities to learn more information.
1.2 Sales and marketing training
With the economic growth in the gulf and the development of new communities, there is a significant increase in sales. Nonetheless, marketing and sales professionals need to create an efficient marketing and sales strategy for businesses. Enjoying the benefits of sales and marketing training in Dubai provides a comprehensive understanding of marketing.
1.3 Corporate communications training
Corporate communications training in Dubai will help you equip yourself with a range of essential skills and techniques for managing an effective communication strategy. Besides, they will equip you with the skills necessary for developing and launching an internal media campaign. You can learn how to create a brand identity and handle media relations.
1.4 Human resource management training
Human resource management training is a crucial component of any business. The right set of courses can help people learn the value of customer service. In fact, some courses teach managers how to handle different behavioral issues in the workplace.
Besides, they can learn how to deal with difficult customers or how to manage their time effectively and more. They can even handle different assignments like emails, proposals, and reports.

1.5 Foreign languages training
Dubai is an international place, so it is not surprising that many people are interested in learning a foreign language. Consequently, many schools in Dubai offer both group and private lessons.
There are numerous reasons why people still choose to learn foreign languages. To put an example, they want to communicate with locals during their travels or for business purposes.
1.6 Business management training
Good business management training is useful to build a strong foundation for future business ventures. Besides, it offers insights into the basic principles of running a business and prepares people for working in a competitive environment. This course can help them learn how to work within different business environments and manage their time more effectively.
1.7 Risk management training
Many people choose to move to Dubai for work. As we all know, the economy and security in Dubai are strong, and it does not seem like that will change anytime soon.
However, the possibility of an accident is always there. This is why risk management training in Dubai has become more prevalent. Besides, this type of training helps people understand their businesses' risks and manage them.
1.8 Hotel and hospitality training
Dubai is a popular destination for travelers, and the hotel industry is growing at an exponential rate. Consequently, thanks to this growth, the city needs more employees to fill the hotels, restaurants, and other hospitality-based businesses.
These hospitality training programs provide you with all the skills necessary to succeed in this industry. These courses can be for a single person or for groups, so you can enroll with your friends or classmates if that is what you want.
1.9 Tourism management training
Tourism management is an important aspect of Dubai. This is a relatively new field of study in the UAE. Tourism has been growing notably in the last few years and will continue to do so for the foreseeable future. Meanwhile, the country is becoming more and more crowded with tourists interested in this training.
2. Where should you start your training institute in Dubai?
Do you know how to start a training institute in Dubai? There are some possibilities for you to achieve that in the Mainland or Free Zones.
When it comes to Free Zones, licenses are important if the company does not have to request many construction permits. The Authority or the DED in the Mainland will assess your documents and issue your license training institute in Dubai.
The next step would be finalizing your facility's business plan and layout. Finally, once you have all these permits, they need to go through KHDA for approval.
3. What are the documents you need to set up a training institute in Dubai?
To properly register your company under a training institute license with minimum hassles, you need to follow these requirements.
The list of trade names for your company (3 or 4, we recommend 4)
Your list of business activities your company will undertake.
The passport copy of the investors
The country entry stamp or copy of visa page
One passport-sized photo
4. How to carry out the procedure for getting this license?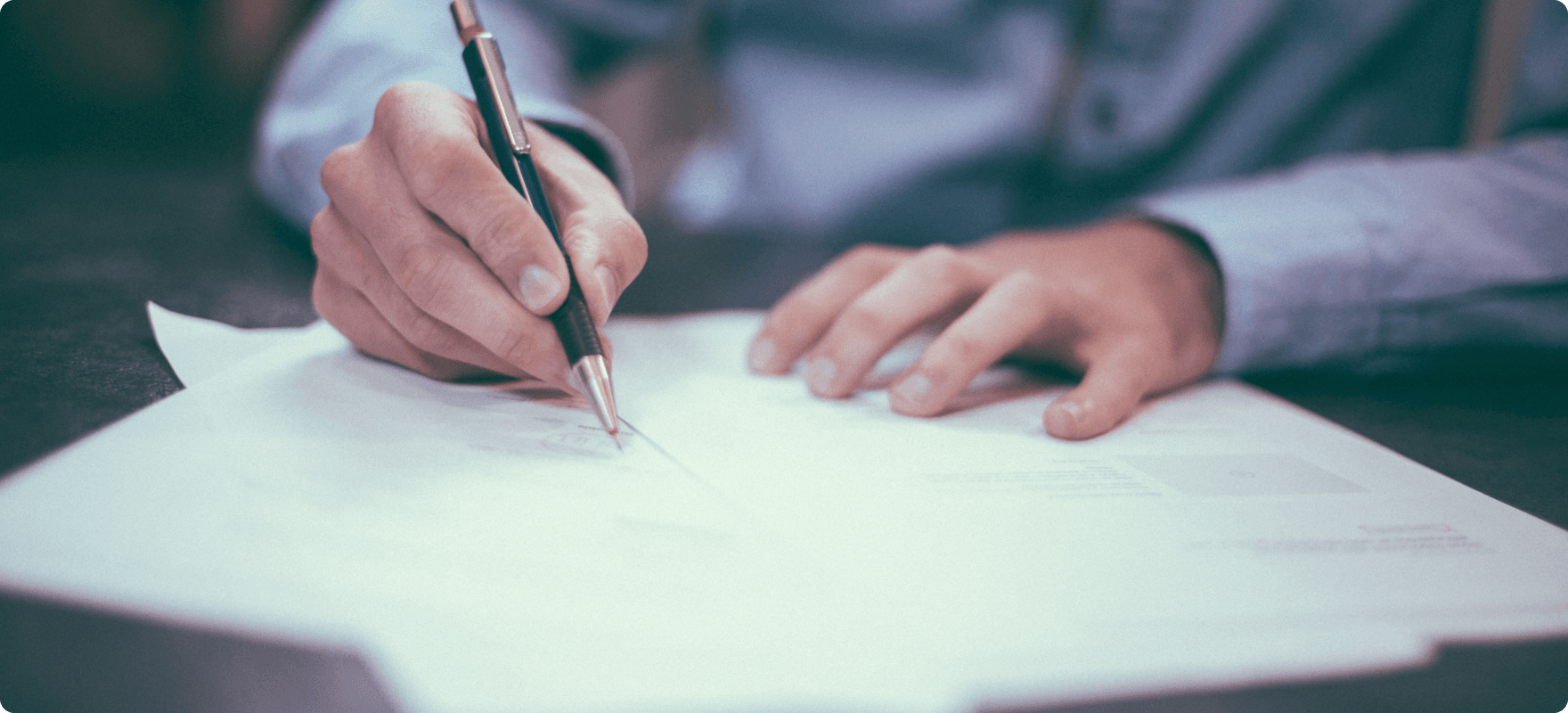 If you are wondering how to start a training institute in Dubai, you have to know that this procedure is not that complicated. First, the applicant must fill out the necessary paperwork and submit it to the licensing department.
Second, the applicant should have a business plan and an educational program that meets all of the requirements for the license training institute in Dubai. At the end, you have to pay an application fee and wait for approval from Dubai's DED. Note that its cost is accessible, and the fees are low.
Subsequently, if everything is approved, the applicant will be granted a license to operate their institute as soon as possible. Here is a list more detailed of the steps to follow:
4.1 Initial approval
This is the first step to become a licensed training institute in Dubai. This requires you to reserve a trading name for your institute and obtain an approval. You need to present all the necessary documents along with the registration application.
4.1 Present the business plan
As a top UAE authority, the KHDA expects entrepreneurs to submit a business plan during initial engagements. In the same way, the KHDA is issuing training permits for all the private license training institutes in Dubai.
The government's regulatory body ensures educational excellence and keeps a close eye on different schools, including child care centers, secondary schools, and several other training facilities. In addition, you should include a list of shareholders, curriculum details, and more with your submissions.

4.2 Apply for a professional license
Dubai's KHDA supervises all license training institutes in Dubai, and if you wish to start one, you need a license from them. Meanwhile, you can submit the required documents with your initial application. Furthermore, you will need to apply for a professional license to establish your educational institution in the Emirates.
4.3 Send your license details
The last step to opt for a training institute license is submitting your professional license, a copy of your tenancy contract, and a civil defense certificate to KHDA. Before starting any business activity in your company, you will need to get approvals from the other departments.
The process for this license issuance may take around 2-3 weeks because various different authorities need to evaluate your business plan, course details, and other documentation. All the evaluations are different for every applicant. Every process can be approved or rejected depending on several factors.
5. The responsibilities of having a training license
The key responsibility entrusted to the user of the licensed training institute in Dubai is to provide and maintain a safe environment for all students. Besides, a training license provides an environment for learning and developing skills. This license also helps a learning culture to promote lifelong learning and the development of skills.
On the one hand, this license guarantees that all learners have the same opportunities they strive towards creating a dynamic learning culture. Learners can learn from different social, cultural, economic, geographical, and linguistic backgrounds.
6. Benefits of carrying a license in a training institute
There are many benefits of becoming a licensed professional in a training institute. A licensed professional has the authority to execute their profession and work independently. Besides, they are eligible for more jobs than unlicensed professionals.
Furthermore, the training institutes help provide the students with the necessary knowledge and skills to become successful professionals. One of the benefits of the training institute license is that there are no tuition fees, and you do not have to pay any taxes.
7. How much does a training institute license cost?
The training institute license costs between AED 30,000 and 50,000 AED when you include all mandatory government payments. The cost includes initial approval fees, trade name fees, and more.
Furthermore, once you know the training institute license cost, you need to make a couple of payments for labor card fees, KHDA approval fees, and many more.
8. Documents you need for a training institute license renewal
A training institute license renewal requires the following documents:
The certificate of completion from a recognized institution for each course completed in the last three years from the date of the application.
A copy of your diploma/degree or any other proof that you have completed your degree or diploma.
A proof that you have worked as a trainer in another institute for at least two years and registered as an employee.
The fees' receipt.
On the other hand, you will need to present the following documents to start your training institute license renewal as a business owner:
A copy of an agreement under the name of the brand.
A NOC from KHDA
A fee receipt
9. How can we help you obtain this license?
In conclusion, if you need to know the requirements for the training institute or the cost for license at Connect Middle East, we can help you. We offer extensive legal services to our clients across various industries.

Our team of experienced professionals is here to help! Contact us through our phone number +97143316688 or email us at contact@c-uae.com to learn more about how we can assist you.