Dubai is a very famous city among businessmen for its thriving businesses and flashy business opportunities. That is why many business owners are interested in starting business activities in this country. According to studies, it was estimated that around 50,000 trade licenses in Dubai were issued. This is because it is the most important document to be able to start exercising. Consequently, having a trade license Dubai is essential.

In this article, you will see everything you need to know about the process of obtaining a Dubai business license. All people interested in joining this growing trend should have this document. That is why the first thing you will see is the definition of this license and its types. In addition, we will tell you all the steps you need to follow to succeed in obtaining the trade license.
1. Do you know what is a trade license in Dubai and what are the types?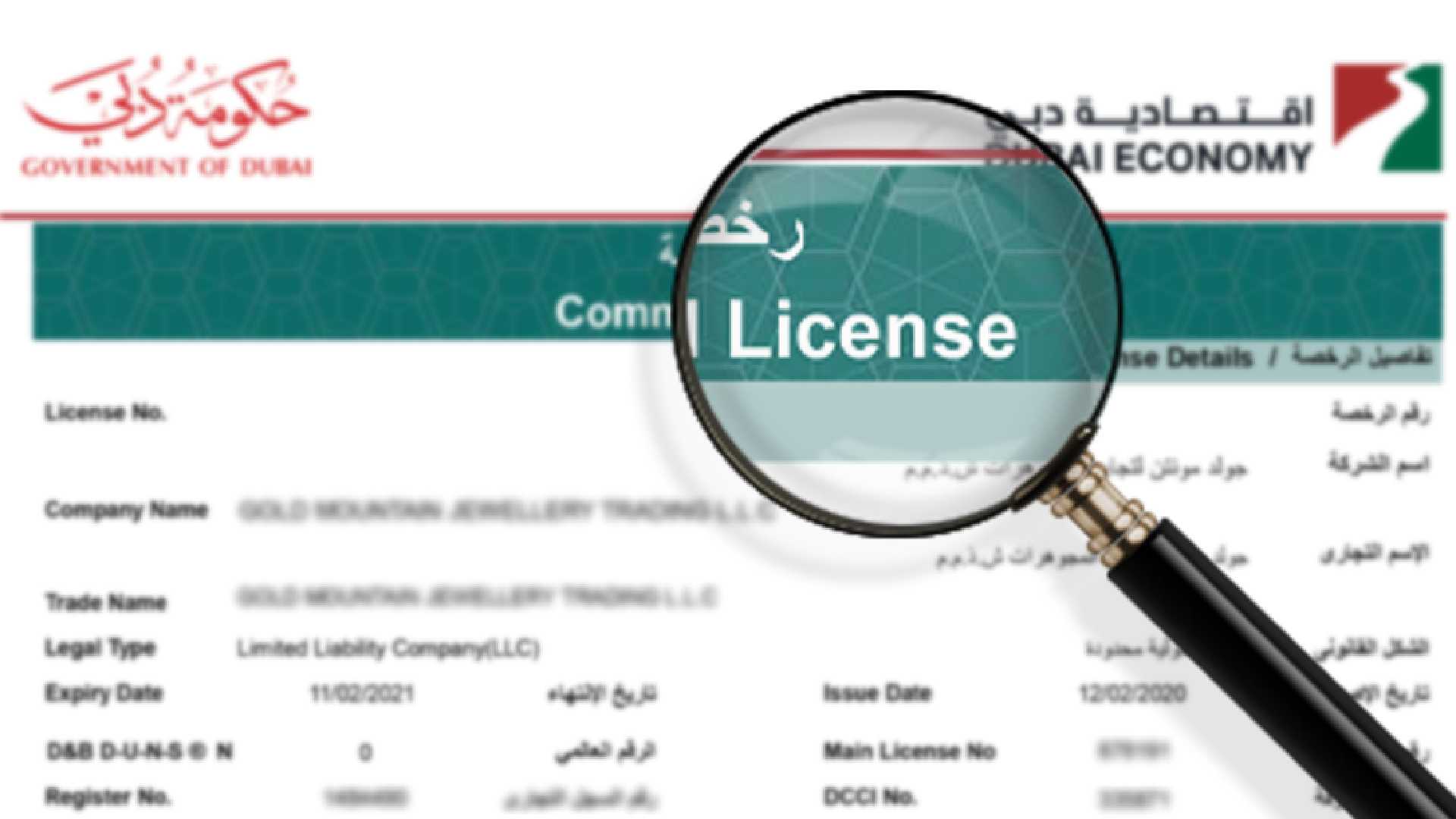 You can find that business licenses are a document that designates the activities that any company can carry out within the UAE. Additionally, each of these licenses is issued by the Department of Economic Development (DED). General business licenses are valid for various activities in the city of Dubai.
The activities that you can find in these licenses are the export and import of merchandise. In addition, you also find the realization of different commercial activities. On the other hand, you found that companies located in the UAE free zones are eligible to obtain any of the Dubai business licenses.
Here too professionals who are tasked with offering industry-specific services can apply for their own Dubai business license. However, it is important to understand that not all commercial licenses are created equal. For this reason, you will find different types of trade licenses that will be explained below:
This is the license that is granted to those professionals who are in charge of providing specific services in Dubai.
They are the licenses that are granted to anyone who is participating in the Dubai trade.
This license is for those companies that are in charge of carrying out any type of industrial and manufacturing operations.
You find that this license is to be able to operate general businesses and exports and imports.
It is extremely important to make sure you have all the proper documentation before applying for any of these business licenses. Failure to have the proper documentation could cause delays in the issuance of your business license. In this way, you will delay the entire process so that your business can start operations within the country.
Free zone, mainland, and offshore license
You should take into account that the business license you request will change according to the area where you are starting your business. It will be able to change if you are starting your business in a free zone or on the mainland. The mainland license will be valid for companies operating on the mainland of Dubai. This needs approval by different government entities and is issued by the DED.
On the other hand, free zone business licenses are issued by authorities of a particular free zone. Different limitations and benefits are depending on the license. If you want to start an offshore company in Dubai, you will need a certificate of offshore incorporation. It is important to understand that these companies will not be able to operate within the UAE.
2. Learn about the benefits of obtaining the UAE trading license
There are many commercial benefits in the UAE and that is why; which is why business owners dream of establishing branches in this country. In this section, you will see all the benefits that you will have as an entrepreneur by obtaining a Dubai trade license.
Entry to International and local trade:
If you have a trade license in Dubai of any kind, you have the opportunity to manufacture and in turn import those products. You are allowed to trade your products to the local Dubai market or sell them abroad and earn income from other countries.
Improve your business credibility:
It is common knowledge that companies that fully comply with the law earn the trust of suppliers and customers. In addition, having the Dubai trade license causes your company to be more exposed to different markets. Therefore, credibility is generated and you gain the trust of other clients to be able to do business.
Entrepreneurs can enjoy tax benefits:
One of the most important expenses that companies have is corporate tax payments. In most countries, investors pay significant amounts of manufacturing and sales tax; Dubai does not charge these charges. Creating a company in Dubai is having the possibility of increasing income by not having to spend a lot on taxes.
There are very few trade restrictions:
Dubai is an ideal city to do business, for different reasons, but one of the most important is that there are few trade restrictions. Of course, your products must be registered under a business license in Dubai.
The process of obtaining a business license in Dubai is much faster than obtaining other documents in the UAE. But, it is important to note that for this to happen you must have the correct documentation. Also, the processing time is super-fast. Generally, no matter where you settle you will have access to your trade license in Dubai within a few weeks.
Increased sponsorship opportunities:
Another reason why it is very advantageous to have a trade license in Dubai is that it is easy to sponsor your dependents. In other words, it is very easy to process a family visa for your relatives and work visas for employees. This makes starting a business in Dubai very simple.
3. Step-by-step guide to successfully obtaining the trading license in Dubai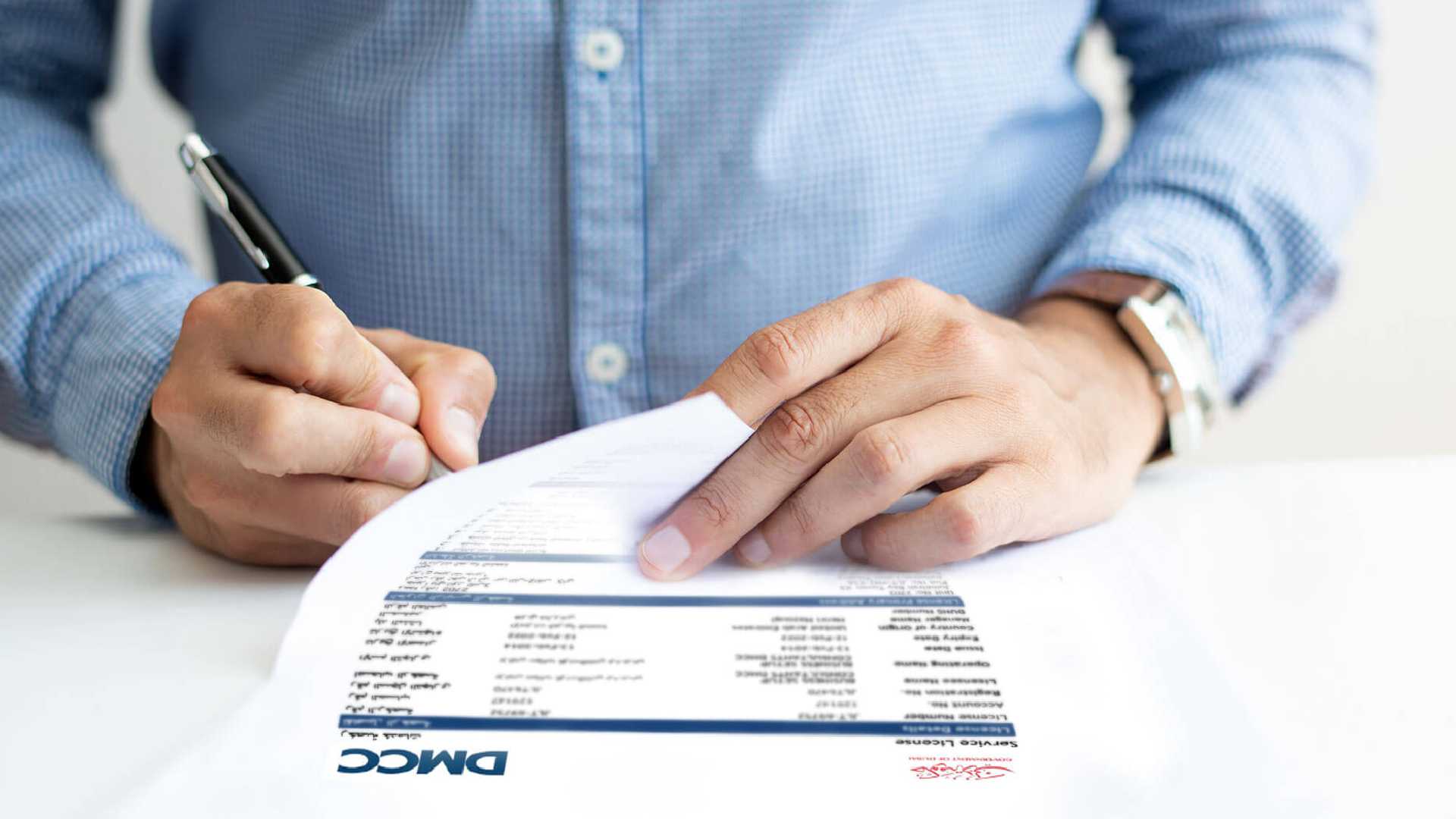 It was mentioned earlier, how easy it is to get a trade license in Dubai. In this section, we are going to dedicate ourselves to giving you the steps you must follow to succeed in obtaining the document. It is important that you know that if you want to renew your trade license, the process is very similar.
3.1 Collect the necessary documents
In order to successfully obtain the business license, you must present some simple documentation. It is important that all those papers are well organized and you must send them at the requested time. Thus, your trade license in Dubai will arrive quickly and without additional delays.
The first thing to do is complete the business license application. All managers or business partners must sign the document.
In addition, a Memorandum of Association (MOA) must be created. It is highly recommended that you do this with the advice of a legal representative.
You should also make sure to attach the business name approval from when you made the trade name registration. After you have approved the business name, the DED will send you this document.
Finally, all managers or partners must submit a copy of their passports.
3.2 Step 1: Select the business name
The first step for entrepreneurs to obtain their business license is to select the business name of the company. The name of the company you choose must comply with some rules established by the authorities in the UAE. For instance, it must be a unique name not used by any other active merchant.
3.3 Step 2: Define the legal structure of the company
In order to obtain a trade license in UAE, you must select a legal structure to proceed with the application. The legal structure will define who is responsible for the company and will define how the business is run. Each type of structure has a different process for its creation. For instance, if you choose a Limited Liability Company (LLC) you should know how to create a company with this legal structure.
3.4 Step 3: Define business activities
The third step that must be followed is to choose a commercial activity that the company will carry out. It is important that you know that each of the licenses admits up to a maximum of 10 business activities.
3.5 Step 4: Complete the application form
The next step to follow to complete the process is to fill out the application form. Once you have filled it out correctly, it should be sent to the Dubai Department of Economic Development (DED). Thus, you will be able to get your initial approval.
3.6 Step 5: Get initial approvals
Depending on the business you choose, you may need some external approvals. That is why it is important to investigate the process of how to create a company very well. Otherwise, you run the risk that your trade license in Dubai may be rejected.
3.7 Step 6: Choose a business location
Again, depending on the type of business license you choose, you must have a physical business location. That is, you must have an office. This applies is with the continental trade license. After choosing the business location, you will be given the lease or Ejari. This document must be presented together with the others that were previously gathered.
3.8 Step 7: Send the application with the documents
Once you have all the documents and a chosen business location, it is time to submit the application for a trade license in Dubai. Send all the receipts to the DED in order to process the document.
3.9 Step 8: Pay the Dubai trade license fees
When requesting any official document, fees must be paid and the trade license is no exception. To complete the process, you must pay the corresponding fee for it to be issued to you. In addition, when they are going to deliver it to you, you must also make a payment.
The price of the trade license in Dubai will vary depending on the type of products you want to sell and the initial approvals you need to process. In addition, there are other factors that can influence the final price of this document, among them.
Region of the establishment of the company.
Number of registered trading partners.
Type of business structure.
How many alliances with local sponsors
Type and quantity of commercial activities.
Despite this, there is an estimated price of the trade license in Dubai which is between 15,000 and 50,000 AED. It is important to remember that if you settle in a free zone in Dubai, the prices will be different compared to mainland zones.
4. Connect Middle East will be your best adviser in obtaining a license for business in Dubai
Business licenses in Dubai are a fundamental part of starting any type of business within Dubai. For this reason, it is of the utmost importance to have one of the fastest and safest ways. Therefore, by visiting our blog in Connect Middle East and you will be able to know everything about the different business licenses in Dubai and any other important information to start your business.
In addition, you will have the help of professionals in Dubai legal issues. In this way, you will be able to carry out the entire process without having to worry about any legal problems. On the other hand, if you want to contact us you can do so through our telephone number +971 43 316 688, or our email at info@connectme.ae.