A company's official name is its trade name. The first step in registering a company is the trade name registration. All companies must reserve their trade name through trade name registration in Dubai before proceeding with issuance formalities.
In this article, you will learn everything about trade name registration in Dubai. Let us observe:
1. What is the difference between a trade name and a trademark?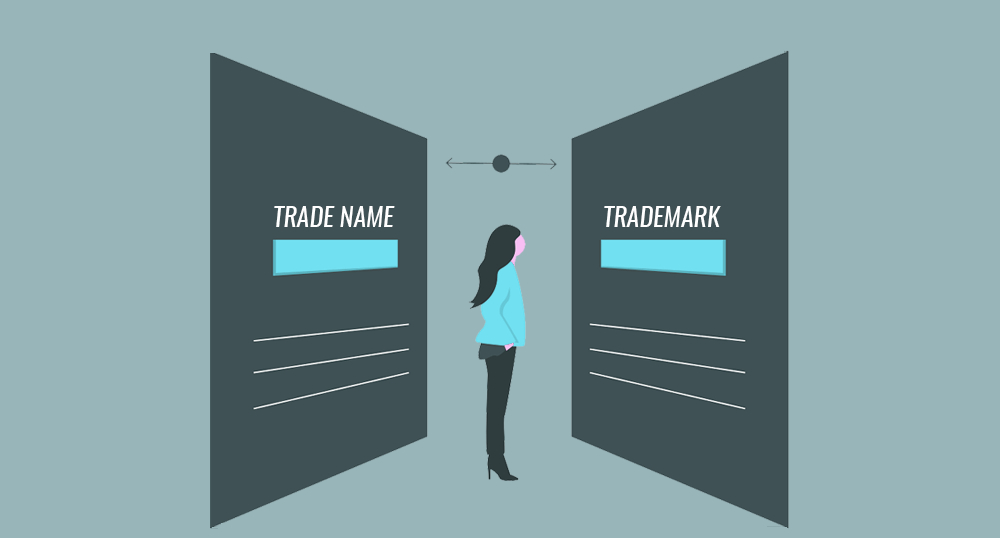 The terms trade name and trademark sound similar, but it is critical for business owners, especially those in the early stages of their venture, to understand the distinction. Choosing and registering trade names and trademarks is an important part of establishing a company's and its products' brand presence and recognition in the marketplace; so it is a process that you should take seriously.
The law distinguishes between the two: a trade name refers to the company's official name; whereas a trademark protects a company's brand. While they are not the same, businesses should avoid selecting trade names that are too similar to a registered trademark, as this could expose owners to a potential lawsuit.
1.2. Trade name
A trade name is an official name under which a sole proprietor or company chooses to conduct business. They also refer to a trading name as a doing business as (DBA) name. Legally registering a trade name is an important step in a company's branding, but it does not provide an unlimited brand name or legal protection for the use of the name.
The requirements for registering a trading name vary by country, but most countries require registration with the state government or through a county clerk's office. The practical function of registering a trade name is primarily for administrative and accounting purposes; such as filing a corporate tax return with the IRS in addition to your personal income tax return.
Although registering a trading name does not provide legal protection in the same way that registering a trademark does, it is still important to choose a trading name carefully. This is because it is the first step in establishing your company's identity in the marketplace. As previously stated, registering a trading name does not grant you trademark rights; this is a separate process.
1.3. Trademark
A trademark is a more important step in establishing brand recognition in the market. You can associate a trademark with or part of your business name; and you can use it to provide legal protection for the use of names, logos, symbols, or company slogans. Nike's swoosh symbol and Coke's "Coca-Cola" written in its distinctive script are two well-known trademarks.
People easily identify trademarks because they include the trademark symbol—TM. You must register a trademark separately from a trading name, and this must be done at the federal level rather than the state level.
The registration of a trademark grants an individual or business the exclusive use of the trademark, establishes legally that the trademark was not previously used by any other business entity prior to your registration of it; and provides official government protection from any other business infringing on your registered trademark.
It also protects you from legal liability if someone later claims that you are infringing on a previously registered trademark. You or your company can register a trademark directly, or you can hire a lawyer who specializes in intellectual property law or trademark registration to do it for you. Here you can learn about trademark registration in the UAE.
1.3.1. More details
Having an intellectual property lawyer handle the registration adds an extra layer of assurance that the registration is done correctly and completely; and that a thorough investigation has been conducted to ensure that the trademark has not already been registered by another person or company.
2. Why is it necessary to register a trade name in the UAE?
Trade name registration in Sharjah, for example, is simply the registration of a company name in the UAE's Economic Department. For registering your trade name, you must go to the Department of Economic Development.
3. How long does it take to register a trade name?
In Abu Dhabi, trade name registration takes no more than 24 hours, and you can reserve the company name within a day.
4. Types of trade name registrations that have not been approved by the DED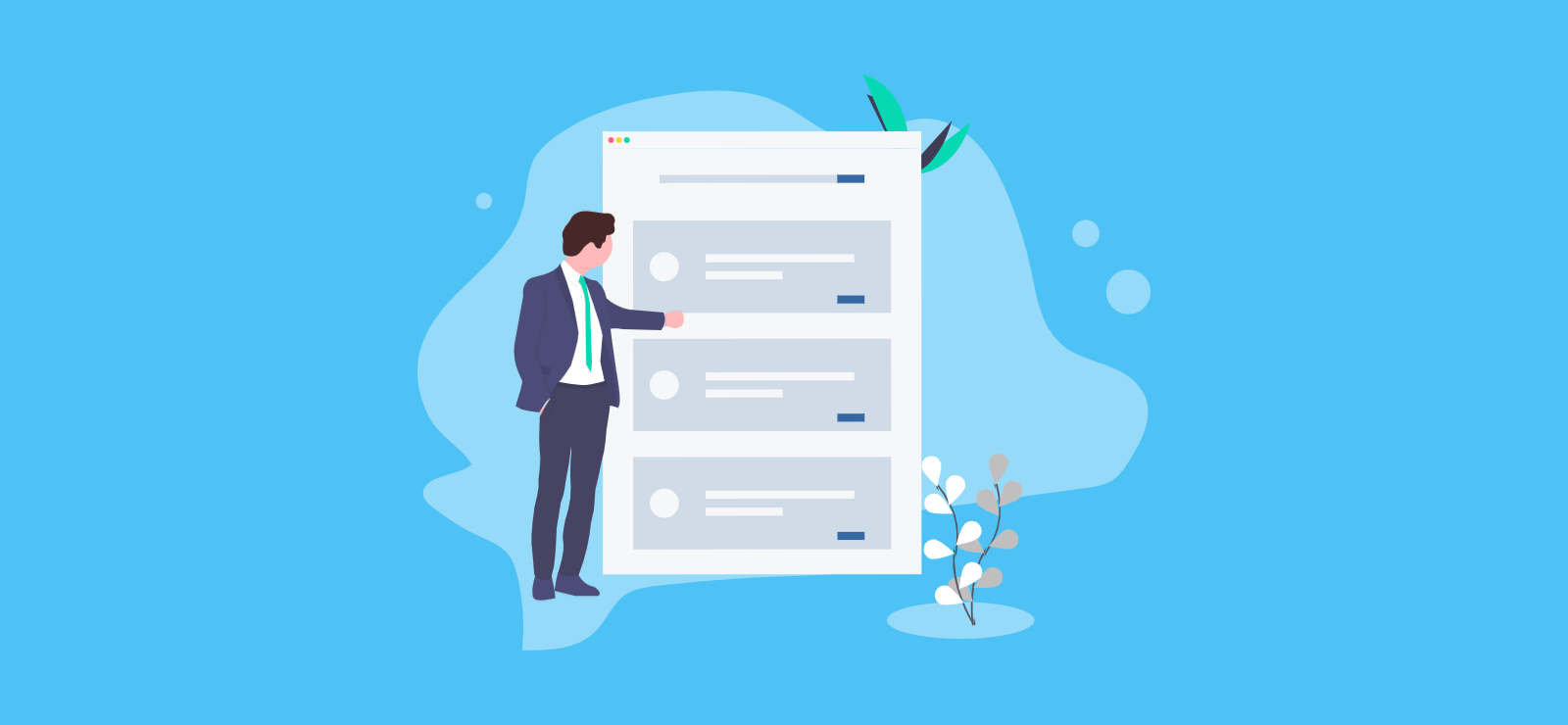 Trade name registration in Dubai essentially means reserving a name for your company. A trade name can never be the same; other commercial entities must be different. Trade names must be distinct; if you register a similar name, authorities will not approve it.

A trade name is not registered in the UAE if it violates public order or morality. Additionally,

DED

Dubai does not approve of misleading trade names. The DED ensures that company names in the UAE are registered in accordance with commercial activity.

In addition, the business owner must ensure that the trade name registration does not include the name "Allah" (God) or any other religious name. Trade name registration in Dubai that is associated with the ruling authority is also prohibited.
5. How do I register a trade name in the UAE?
Trade name registration in the UAE is as simple as submitting an application to the Economic Department. However, you must submit documents with the application, and trade name reservation fees must be paid at the counter.
In the UAE, you can register your trade name both online and offline. If you want us to register your trade name with the Economic Department, we can do so in the simplest way possible.
6. How to verify a company's registration in the UAE?
Every registered firm in the country must have a trade license to operate. You can request a copy by email or look it up on the DED's website. Trade licenses are not private documents because they must be displayed in any office or store. It is a public right to request or have this information referred to.
Remember that the vast majority of shady businesses will provide you with an incorrect registration number. Furthermore, it is simple to verify and will keep you from entering into a difficult and unprofitable business arrangement.
The enterprise has the right to leverage a trading name for another corporation that acquired the franchise right when presenting the franchise agreement to the Department of Economic Development.
6.1. More details
Trade name registration in Dubai is simple, and it is valid for six months. If the consumer's trade name registration expires, he or she must re-register the name and pay all outstanding fees. If the trade name owner does not issue the trade license before the reserve period expires, the business name will be automatically canceled.
The Department of Economic Development has the authority to cancel or amend a trade name if it is too similar to an existing trade name or does not correspond with the specified terms and conditions.
7. What are the fees for registering a trade name?
Trade name registration fees in the UAE vary depending on the Economic Department, the Emirates with which you choose to register your business and the trade name that you select.

8. The value of trade name clearance and registration for new businesses
Starting a new business is a daunting task. There are numerous tasks that a new company must complete in order to increase profitability and protect its developing assets. Selecting and securing all possible rights to your company name is a task that is frequently overlooked at the outset.
Although most business owners recognize the importance of such protection, they frequently mistakenly believe a trade name registration in Dubai with the appropriate authority also secures trademark protection in the trade name they register. This is false: registering a trade name does not grant you trademark protection.
They require a trade name search to determine whether you can use your trade name as a trademark. Because you cannot use or register a trademark that is likely to cause confusion with an existing mark, they use the search to determine whether or not someone else has used the same mark; this means that you need to find out is somebody else has the rights in the name you want to use.  
You should conduct a trademark search on a national scale, going far beyond the limited search that the authority's office may have conducted in granting your trade name. Although trademark searches are not perfect, they can help you determine whether your proposed mark has already been registered or is being used by someone else.
If you proceed without conducting a search, you risk wasting time and money developing a trademark that you do not own and, worse, cannot use.
9. Trade name registration in Dubai: The procedure
You can do the trade name registration process online or offline. The following are some steps to take when registering a trade name:
9.1. Choose a name based on the rules and regulations
You should choose a trade name in accordance with applicable laws and regulations. DED shall have the authority to cancel any company name that does not comply with any of the following rules.
9.1.1. The rules and regulations for choosing a company name
The business operation should reflect the company name.

A similar business in Dubai does not have a copyright to the company name.

You cannot include the term "indignity" in the trade's name.

The trade name should not bear the name of God.

They do not recognize a few terms, such as Dubai's Emirates, city names, districts, and airport codes.

You cannot use continent and country names in trade names, nationalities may be used as a name.

A company name cannot begin with European, Middle Eastern, Asian, or other names that have been translated.

There are no abbreviations for government agencies in a corporate name.

A company name cannot contain any popular global brands such as Apple, Samsung, Kia, and so on, either in part or entirely.

The company's name contains no references to sectarian religious organizations or global political organizations, such as the FBI or the Vatican.

The division's name cannot be the same as the parent company's name, even if suffixes and legal names are not considered part of a name.

They do not allow using words like "ME" and "CO" for privately-owned businesses unless they are part of a phrase like "LCME Trading" or "ACTO Services."

You should only use the first name, and at least one of the proposed shareholders must be named.

You should write titles literally and not translate, for example, if the Arabic name is « العاليــة الســماء», the trade name should be written as "Al Samaa Al Aalya".
9.2. Check the availability of the trade name
After deciding on a name for your business, you must test the trade name availability in Dubai. You can check the availability using the public service of the Local Ministry of Economy.
9.3. Trade name reservation
This step is critical if you need a trade license for your company. To receive the license, you must reserve a company name by obtaining permission from the DED in Dubai. Foreign investors can apply for trade name approval online or through the Dubai Department of Economic Development (DED). Contact us for more information on trade name reservations.
10. How can Connect Services Middle East help you?
Now, you are aware of the procedure for trade name registration in Dubai. Without a doubt, it is an important step in your company formation process. This is why you must do everything right. However, you might need help from an expert team.
On Connect Services Middle East, we can make the process easier for you. We are an experienced firm in the field of helping business with their needs. Thus, we can assist you with your trade name in the UAE.

We have all the resources you need to thrive in the UAE's business market. Our contact information is: +971 43 316 688, so call us and find our more! Also, send us an email at contact@c-uae.com. Feel free to get in touch with us in case you need more information about our packages available for you to register your trade name in Dubai.