People who have a food truck business in Dubai are sure to be successful if they know how to do things. Currently, Dubai has seen significant growth making it a popular alternative to traditional restaurant options. The emirate's thriving tourism industry, diverse foreign population, and lifestyle are contributing to the rise of food trucks. That is why it is important to know some strategies to start your business.
In this article, you will discover everything you need to know to start a food truck business in Dubai. Essentially, we will explore all the key steps to establishing your company. In principle, you will see what the process is like to obtain a commercial license and how to choose a strategic location. Furthermore, we will provide you with information about the current market trends and demands for the food truck Dubai. Read on and get ready to roll towards success.
Food Truck Basics: What You Need to Know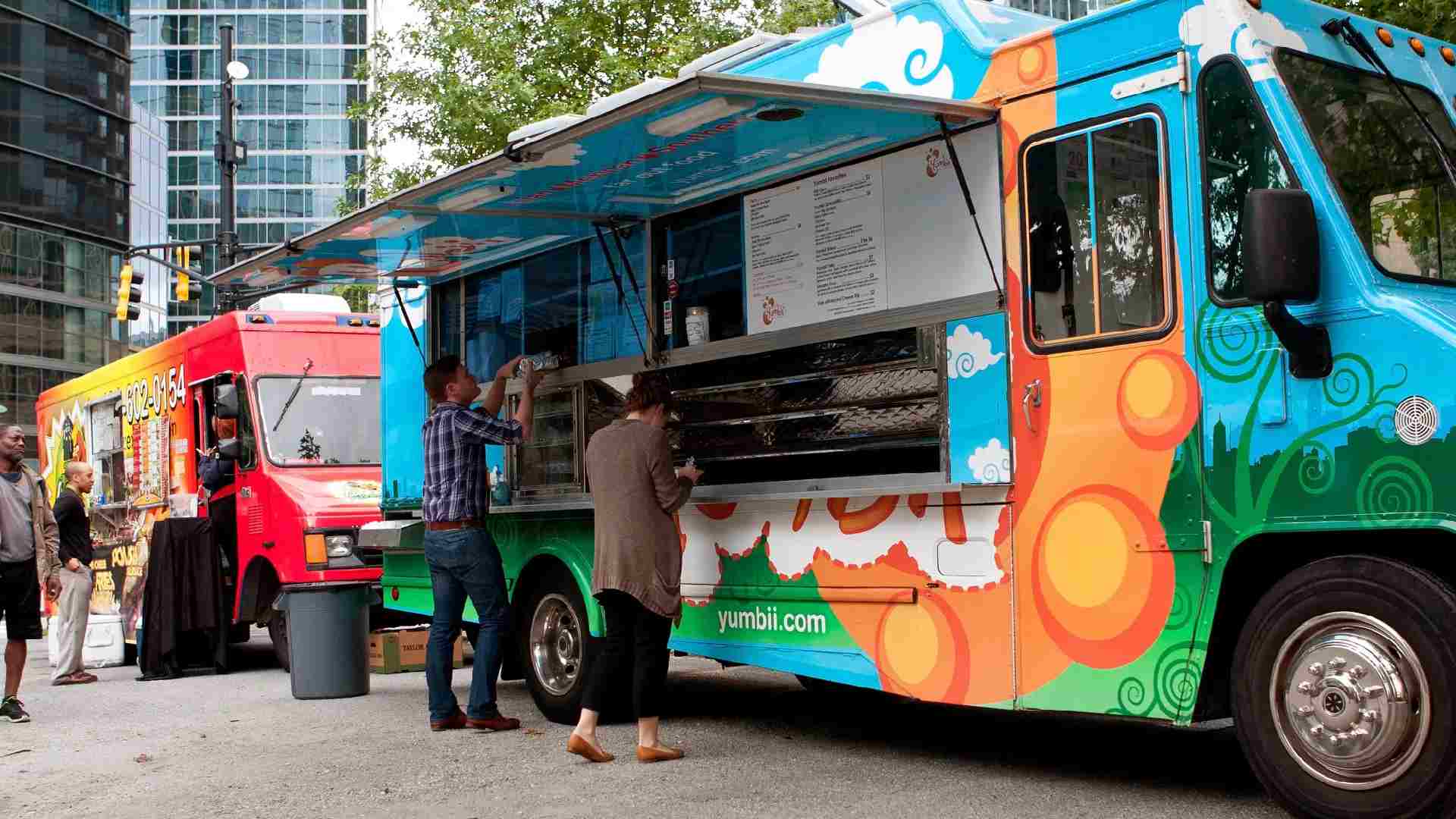 Food Trucks Dubai is a car that has the purpose of selling food. Generally, they have the characteristics of being large vehicles. For example, vans or trucks. These trucks are equipped with a kitchen, electricity, water tank, and other useful tools to fulfill their functions.
Many people wonder why start a food truck UAE and not a traditional restaurant. Below, you will see some reasons why this is a good business idea.
The investment of money is little: If you want to open a food truck business in Dubai, you do not need a large investment. The investment is much less than what you would need to open a traditional restaurant. Of course, buying a truck comes with a cost. However, if you rent a truck you can save more money.
Also, a good option is to buy a used truck and start your business quickly. These trucks already come with all the equipment, and with the leftover money, you can advertise the business. In summary, if you are looking for an option to start a business without investing or with little investment, a food truck is an excellent idea.
The operation price is relatively low: If you want to run a food truck business in Dubai, you have to know that you only have to invest in a few devices. The idea is that the expenses are only to buy food and pay for services. That is gas and electricity. Generally, these expenses are monthly.
Also, another advantage is that you do not have to hire a large number of employees. With a small team, you can get a job done. That is why this is considered one of the businesses that can grow with self-financing.
Market Research and Business Planning
People who want to open a food truck business in Dubai are prone to the same challenges of an initial operation. However, there are special considerations that all food trucks have to address before they begin serving food.
Before starting your food truck business in Dubai you have to have a business plan. That is why in this section you will see how to create a business plan to achieve success in your food truck.
Place a page for your executive summary: On the first page of your business plan, you have to add an executive summary. It is important to mention that this is the last thing you have to write. The executive summary must include all the essential aspects of the rest of the plan. That is why you have to organize it in an ideal way.
Write a general description of the company: In this section, you can explain the functions of your vehicles. For this, you have to research your competition and write your features in such a way that they are different and successful in comparison.
Among the aspects that you have to add to the company description are the following:
Experience
Goals
Employees
Conduct a market study: An essential factor when creating a business plan for a food truck business in Dubai is understanding the target market. That is why, to carry out a good market study, you have to add the following aspects.
Competence
Legal restrictions.
Local conditions.
Design products and services: It is important to describe your food vision and be as creative as possible. Therefore, you have to keep in mind that there are some considerations and limitations, regarding the meals you are going to sell. To be successful, you have to study what food trucks exist in your area.
How to Obtain a Food Truck License in Dubai?
If you want to start a food cart business in Dubai it is important that you obtain your license. For this reason, to obtain your food truck license Dubai the first thing is to choose the name of your company. Additionally, there are key things to keep in mind as many of these do not apply anywhere else in the world. In this way, it must adhere to a strict set of naming conventions.
You should avoid any type of language that is offensive or blasphemous. Try to avoid names of well-known organizations and avoid abbreviations. Additionally, you should check that the name you choose is available to register. Now, you must obtain the necessary approvals. Firstly, you must submit your detailed business plan to the DED as well as Dubai Municipality.
After being approved by both organizations, you must obtain a hygiene and safety approval which is known as HACCP. In this way, you will need one of these certificates for your central kitchen and another for the design of your food truck in Dubai. On the other hand, you will need approval from the RTA and DEWA. Once the approvals have been obtained, you will be able to request your food truck commercial license from the DED by presenting:
The completed application form for the food truck business.
A copy of the passport of the owner or proposed owners.
Two photographs that are passport size and in color.
Evidence of certifications and approvals.
You will also need a visa to be able to work in the UAE. Additionally, by being a Dubai business license holder, you can sponsor others to obtain their visas. This way, you can sponsor your spouse, a parent, a child, a domestic worker, or a housekeeper.
Location and Permits
Choosing a good location for your food van will be an essential part of the success of your business. For this reason, it is important that you know the following tips to choose the best place:
Street Parking: Street parking can be a good option for your food truck, but it is not easy to find the right spot. For this reason, to find the right place, you must consider your target audience. For example, if your specialties focus on lunch meals, you will most likely have greater success on streets near business districts.
Food truck parks: It may seem a little strange, but parking near the company is not always a bad idea. For this reason, many food truck owners have found that working together can be very beneficial. Many times, food trucks gather at a single location at one time, attracting more attention than a single truck.
Commercial districts or office buildings: If permitted by the city, parking near major offices and businesses can be a good option. This way, 9-to-5 employees can easily access your truck on their lunch break. Additionally, these locations have a lot of foot traffic and can provide a great source of customers for your food truck.
You must remember that each business is unique and does not always work the same for everyone. For this reason, it is important that you do your research and test different locations. This way, you can find the one that best suits your concept as a food truck.
Cost of a Food Truck License in Dubai
One of the most frequently asked questions when it comes to food trucks in Dubai is the cost of this. For this reason, this section will talk more about the capital that will be required to start your Dubai food truck. Thus, the capital you will need to start your food truck business in Dubai will depend on different factors.
Among these factors, you can find the location, the style of food you want to serve, the design of your truck, and its style. For this reason, if you were to say an average cost, you should be willing to spend between AED 130,000 and AED 140,000. Additionally, this cost can be broken down in more detail.
AED 35,000 would be an approximate cost for a decent food truck. Additionally, rental costs range between AED 15,000 and AED 25,000 per month depending on your location. On the other hand, you must take into account all the costs of their approvals and the costs of the business license of your food truck in Dubai.
Indeed, this is not a very small outlay. However, it does represent a lower expense than starting a restaurant traditionally.
Connect Middle East: Your Partner for Food Truck Licensing
If you are looking for a way to establish your own food truck business in Dubai, C-UAE is your ideal partner. We have years of experience in the industry and a wealth of knowledge of local requirements. In this way, C-UAE will be able to guide you throughout the process so that you obtain the corresponding licenses and permits.
If you need a business license, health and safety certifications, or any permit to operate in public places; C-UAE will support you in the best way so you can start your food truck business. In addition, we offer you personalized services to be able to adapt to all the necessary requirements.
Our great team of experts will help you identify the key steps and obtain your food truck license in Dubai. On the other hand, we will inform you about the latest trends and regulations regarding food trucks in Dubai. This way, we can help you make the best decisions to boost your business in Dubai.
In short, C-UAE is your best partner for you to obtain your food truck license in Dubai. Additionally, our personalized service and knowledge will help you overcome any challenge that may arise. For this reason, if you want to know more about these processes you can call us at +971 43 316 688 or write to us at contact@c-uae.com
Marketing Magic: Attracting Hungry Customers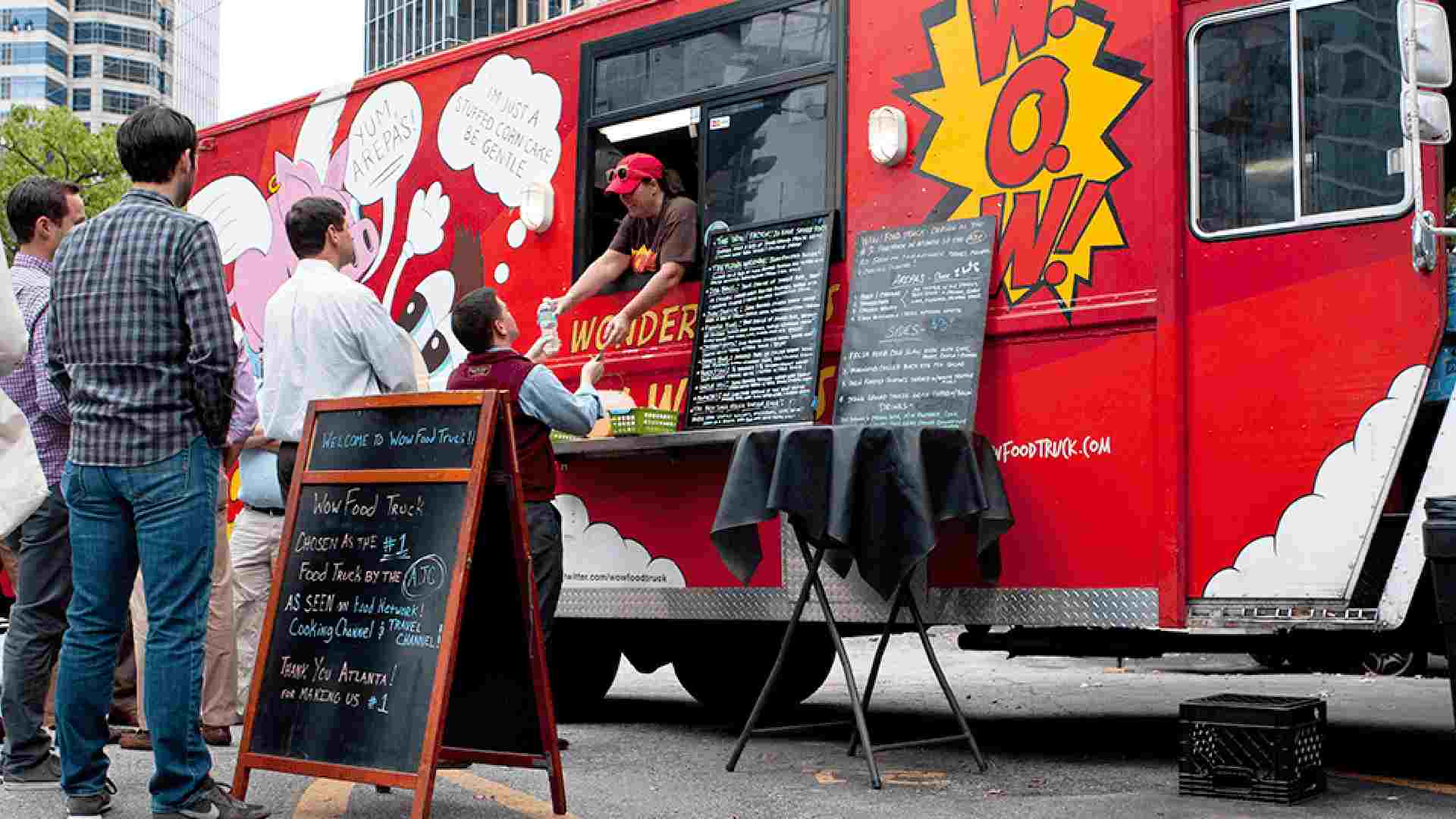 One of the best ideas for small businesses in the UAE is to open a food truck business in Dubai. In order to be successful in this, you have to acquire some strategies to attract customers. Below you will see some of these to increase your sales and grow your business.
Serve quality food: It is essential that you can offer a good product. You have to focus on preparing food that customers will like. A recommendation is to use fresh ingredients and have options that satisfy customer needs.
Show that your food is unique in the market: If you use special spices and fresh ingredients, you have to make sure to mention it in the menu. Additionally, you can make recommendations and mention these qualities to customers before placing the order.
Stand out from the competition: When designing the menu, you have to make sure to do market research. This way, you can see what kind of food other trucks and restaurants offer.
Choose a good location: For this, you have to use the previous recommendations. Additionally, you can use Google Maps to analyze the density of food places. For example, if when you look at the map you see a food establishment with many people, you will know that this is part of the competition.
Use creativity for the design of the truck: It is essential to use bright colors, signs, and a beautiful logo as the image of the food truck. The goal is to make your truck stand out from other trucks or stores around you. That is, you want people walking through that space to see your truck naturally. Thus, you will attract customers by the simple recognition of their existence.
Pricing for Profit: Strategies and Considerations
Price is one of the essential factors of profitability for a food truck business in Dubai. Trucks with bad prices can have terrible results. On the other hand, lowering costs too much can mean very thin margins. That is, it is important to maintain a balance and not have prices that are either too high or too low.
That is why below, you will see some recommendations to achieve the optimal price for your menu. Thus, you can take advantage of all the benefits that Dubai offers you for business.
Make a list of the materials you need: Every company has the responsibility of accountability. That is why it is part of the business plan for your food truck. To do this, you just have to make a list of the necessary items. For example, marketing costs and kitchen equipment.
Prices of ingredients and food: The price of ingredients is the basis on which the cost of the final product is set. It is important to start the calculation with the different food prices. Additionally, you have to determine the price of the portion of each dish on the menu. Generally, food establishments price food at 28-35%.
Set Gross Margin: To set the price for your food truck, you have to define the gross margin. To do this, you have to take into account the additional expenses in the price of the establishment. However, you have to know that there is no one-size-fits-all approach to doing this process.